Eplus3D, one of the world's leading manufacturer of Powder Bed Fusion Metal 3D printers, has developed high-quality printing process (L-PBF) for Aheadd®CP1 aluminium alloy commercialized by Constellium (NYSE: CSTM), a global sector leader that develops innovative, value-added aluminium products for a broad scope of markets and applications, including aerospace, automotive and packaging.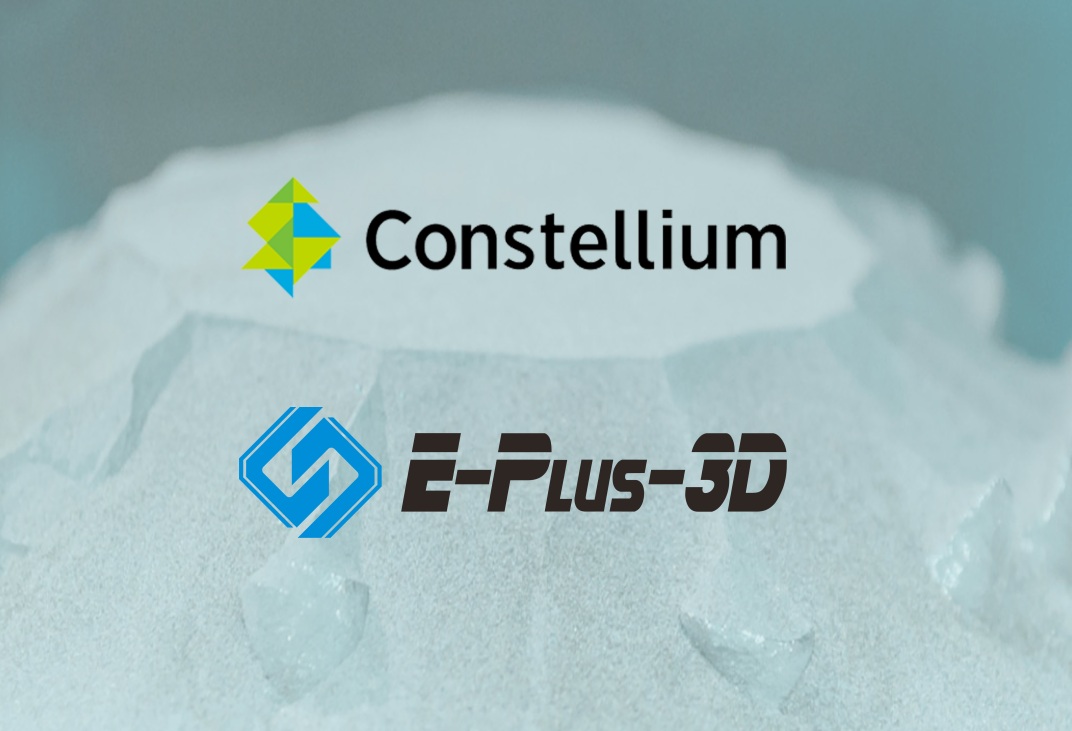 Constellium designed the Aheadd® CP1 solution specifically for L-PBF additive manufacturing process. The excellent trade-off between strength and thermal conductivity of Aheadd® CP1 enables new applications in various industries such as automotive, semiconductor, aerospace, spare parts, etc. The silicon-free chemistry (Al, Zr, Fe) of Aheadd® CP1 facilitates high-quality anodization for printed components, making it an excellent choice for highly challenging applications in industries such as semiconductor equipment manufacturing. The unmatched productivity of the Aheadd® CP1 makes it "the solution of choice" for applications that demand substantial cost reduction and scalability for series production.
Eplus3D's Large-size and multi-laser metal 3d printers are expected to create new cost and quality benchmarks for aluminium printing. Eplus3D's experts achieved impressive print quality of average density 99.93% with robust process window. The high ductility of Aheadd® CP1 in the as-built state will enable Eplus3D customers to produce large components with very minimal geometrical distortion. In addition to the supply of Large-size and multi-laser L-PBF metal 3D printers, Eplus3D also provides consulting, benchmark printing, application development, consulting services, and training for customers.
Both Constellium and Eplus3D's teams believe that the printing development of high-performance aluminium alloy, Aheadd® CP1, will empower aluminium printed components users to design new applications, push the boundaries of existing business cases and benefit from the lowering the cost of production & increase productivity for better ROI.