Accompanying the growth of China's plastics and rubber industries for over 30 years, CHINAPLAS has become Asia's No.1 and world's leading plastics and rubber trade fair. Eplus3D showcased its new released AM systems EP-M260 and EP-P420 at CHINAPLAS 2021 held on April 13-16, 2021 at Shenzhen World Exhibition & Convention Center, Baoan, Shenzhen, PR China.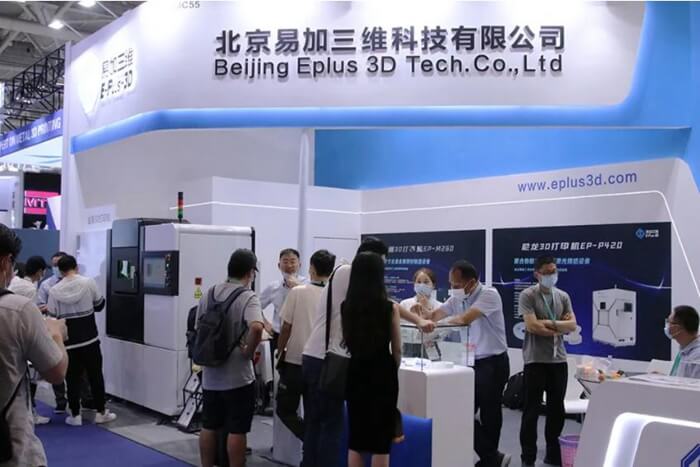 Eplus3D at Chinaplas 2021
EP-M260 Medium Size Metal 3D Printer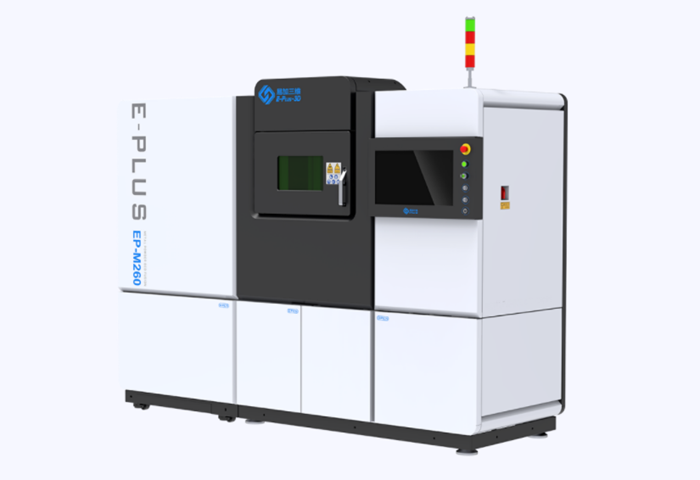 EP-M260 adopts metal powder bed fusion (MPBF) technology. The building chamber has a size of 266mm*266mm*390mm, with single or dual laser option, the maximum building speed can reach 53 mm3 / h. The applicable materials include titanium alloy, aluminum alloy, Inconel alloy, mold steel, stainless steel, cobalt-chromium alloy, etc., which are suitable for the direct manufacturing of large-size and high-precision parts in aerospace, military industry, molds and other fields.
- Printed parts density >99.9%. Mechanical properties difference between single laser and dual laser<5%
- Innovative gas flow management and optimized filter system ensure a stable building environment
- Outstanding sealing capability optimizes oxygen content
- Precise laser beam quality control
- Real-time monitoring of the production environment and building process
- Quantitative powder feeding and coating ensure less powder waste
- Advanced filtration system significant increases filter lifetime
EP-P420 Polymer Powder Bed Fusion Machine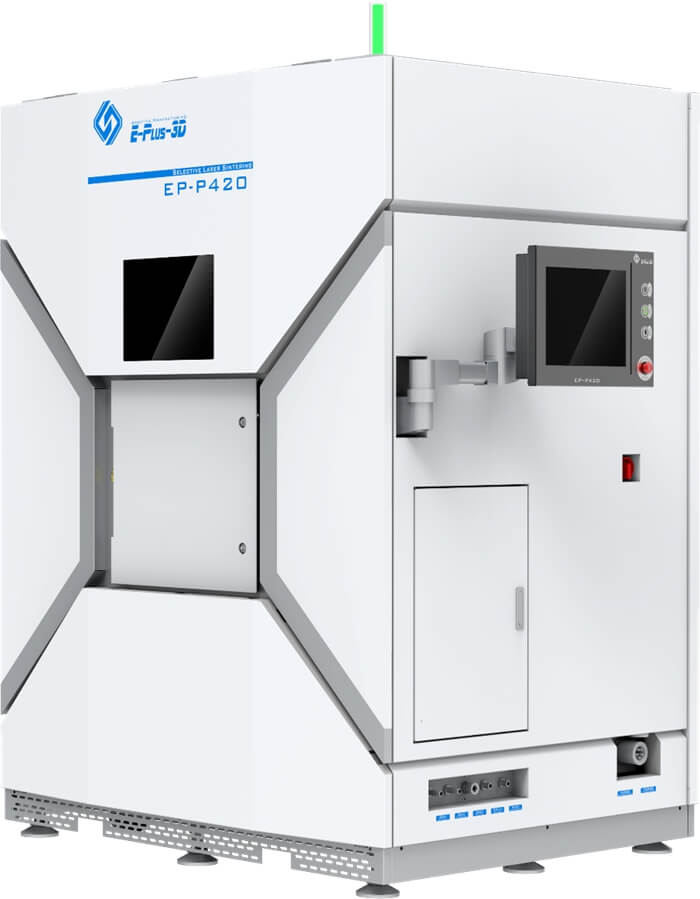 EP-P420 adopts polymer powder bed fusion (PPBF) technology, with max up to 420x420x465 mm³ building cylinder, EP-P420 ensures you the capability to print medium & large size parts for customized products and small batch production. Thanks to its innovative software and hardware, the EP-P420 is well designed user-friendly and cost-effective.
- Optimized temperature real-time management system, temperature filed fluctuation ≤ ±1.0 ℃
- Advanced optical scanning path strategy, ensures superior details and surface quality of final parts
- With 120w laser power, the machine has higher printing speed
- Detachable forming cylinder, two alternative cylinders are used to shorten the time for next printing job
- One-click scanning path generation
- Printing report automatic generation, the printing process can be tracked
About Us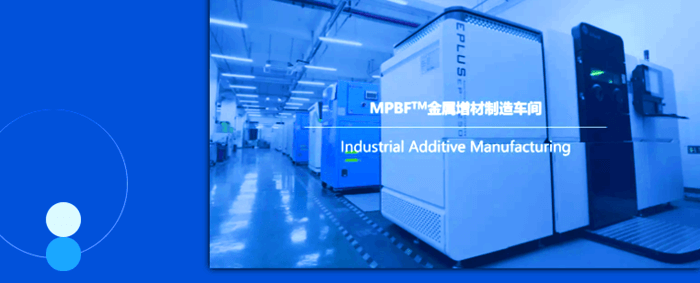 As a high-end enterprise specializing in industrial additive manufacturing in China, Eplus3D possessed over 40 utility patents, is the most comprehensive enterprise among domestic industrial 3d printer manufacturers. The self-developed additive manufacturing systems, including metal powder fusion 3d printer, polymer powder bed fusion 3d printer and stereo lithography 3d printer, are widely used in vertical applications of aerospace, marine, automobile, research, education, medical, art and many other industries. Eplus3D provides integrated solutions from prototyping to production for a variety of industrial fields. Welcome to contact us for more information.