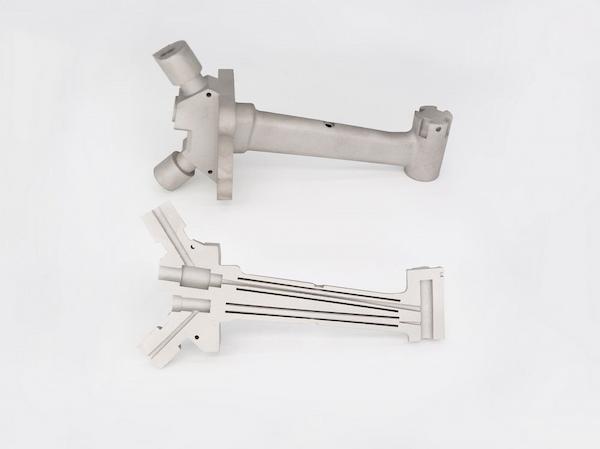 Design for Additive Manufacturing (DfAM) is the art, science and skill to design for manufacturing ability using 3D printers. Different from traditional manufacturing, this additive design process empowers engineers to create more intricate shapes and production parts while reducing weight and material consumption.



DfAM Design for Cost Reduction
Consider the orientation and placement of printed parts during the part design stage
Design as self-supporting structures as possible to reduce the number of support structures required;
Maximize the number of placements on the build platform to print more parts at once;
Keep part heights as low as possible to reduce printing time.
Consider Post-processing methods at the part design stage.
Reduce the workload of powder cleaning and the difficulty of support removal;
Reduce the workload of surface grinding and polishing;
Reserve positioning, clamp and other positions to facilitate subsequent processing.
Consider Print layer thickness at the part design stage.
Maximize the printing layer thickness while minimizing the impact of the printing step effect on the product;


DfAM Design for Efficiency Improvement
Lightweight structure
Lightweight structural design can not only reduce material cost and printing time but more importantly, increase the load-bearing efficiency of the structure and reduce the operating cost of the system, which is especially important in the aerospace field.
Structure and function integration
Utilize the advantages of digital and intelligent manufacturing of additive manufacturing, satisfy other functional indicators on the basis of the structure itself realizing the bearing function, such as increase the heat dissipation area to realize the heat dissipation function outside the structure; design complex flow channels in the interior to realize the heat exchange function; design a lattice structure in the interlayer to increase the energy absorption and shock resistance functions, etc.
Change production/business model
As production equipment relies less on digital manufacturing technology, additive manufacturing will have the potential to change the production and business models of certain products, bringing huge economic and social benefits to businesses and consumers. At present, with the development of digital technology, the production model has entered the era of intelligence, and mass customization capabilities have become the core competitiveness, taking into account production efficiency and flexibility.
DfAM design such as generative design greatly reduces the industry threshold for designers and integrates the consumer side, production side, sales side, and logistics side, and all personnel directly participate in the product life cycle. Welcome to contact Eplus3D for more information about DfAM.