With the development of dental digitization, 3D printing technology has been widely applied in dentistry. Check here for the advantages and challenges of 3D Printing in Dentistry. In consequence, more and more dental 3D printers appeared to meet this increasing demands. But with so many choices, which one should we choose? Today we will guide you how to choose the right dental 3d printer.
1.Materials
Before choosing the right dental 3d printer, we need to make sure which materials will we use to print. There are various kinds of materials to be chosen in dentistry, and the most commonly used materials are: titanium alloy, aluminum alloy, stainless steel, ABS, PLA, nylon, resin, etc.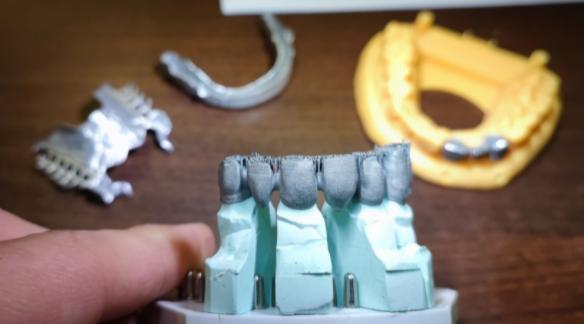 2. Printing Technology
Commonly used dental 3d printing technologies include DLP and SLA for photosensitive resin, DED and SLM for powders, FDM and WAAM for wire and LOM for foil. Before choosing the right dental 3d printers, we are required to choose the right printing technology first.
3. Application
Even within the dentistry, the dental 3d printers have various applications.
l Dental crowns
Dental crowns can be used to repair broken teeth by replacing it directly. With a dental 3d printer, this can be achieved very quickly. First, scan the broken teeth with a dental scanner. Then use a dental 3d printer to produce the model directly with dental 3d printing technologies.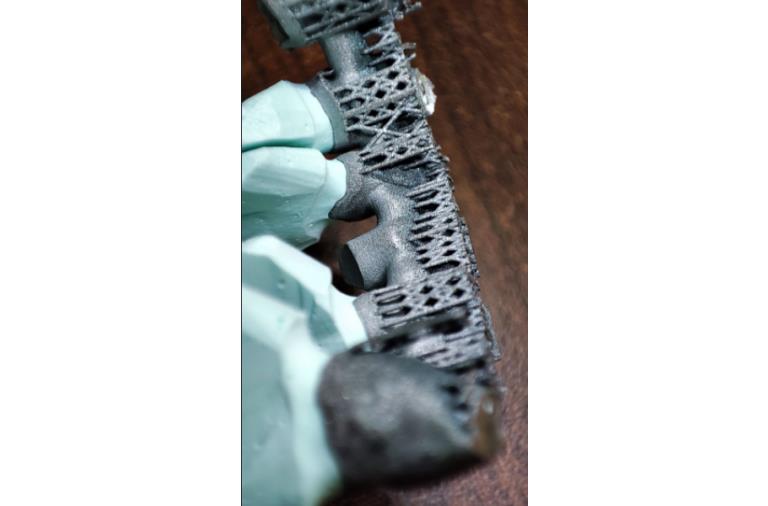 l Dental models
Dental 3d printers can produce dental models directly to guarantee the perfect performance. Scan the teen and then produce the dental models with specified dental 3d printing software. Dentists can also double check the accuracy of these dental models by using different kinds of power devices.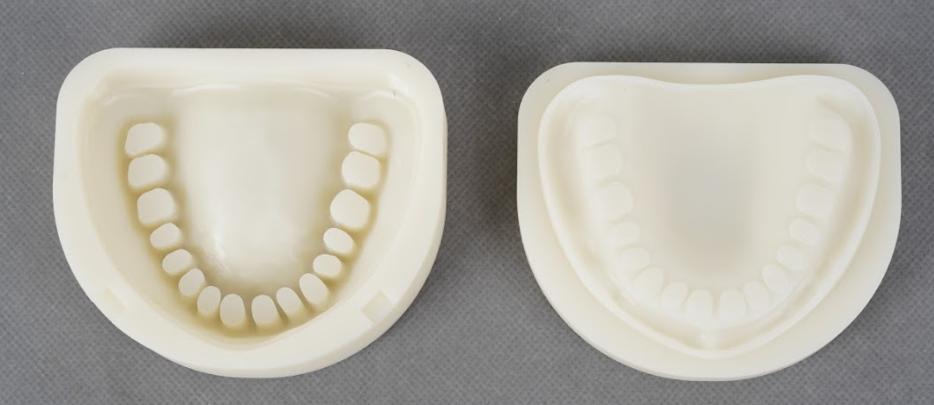 l Operation guide
High precision and accuracy are required for oral operation. But with a dental 3d printer, this can be easily achieved. All you need to do is to scan the patient's mouth and use the dental 3d printer to produce the models. Then you can operate based on the guides to ensure a smooth operation.
l Aligners
Dental 3d printers are used to produce aligners as they are able to produce transparent parts and objects. These transparent aligners are usually used to replace braces. First scan the teeth, then use a dental 3d printer to produce a 3D replica of the teeth. With a dental 3d printer, this procedure can be achieved smoothly and successfully.
4. Major Features
After we decide the materials, dental 3d printing technologies and applications, we need to take the main features into consideration, such as the printing speed, printing quality, user interface and printer size, etc. Of course, the cost is also one of the major features.
Conclusion
Compared to traditional methods, 3d printing being applied in dentistry can bring many advantages. If you are looking for a metal dental 3d printer, additive manufacturing machine EP-M150 from Eplus3D is highly recommended. This machine can not only print dental metal crowns, bridges, brackets professionally, but it's also compatible with various kinds of materials, including titanium alloy and cobalt chrome, etc. It has been exported to over 30 countries worldwide and it is an ideal choice for dental clients.
Welcome to contact Eplus3D for more additive manufacturing solutions in dentistry.