Recently, the 3d printed In718 parts manufactured by Eplus3D EP-M650 four-laser machine successfully passed the acceptance test. The overall dimensions of the metal parts are 620mm x 620mm x 150 mm, and the printing process adopts a printing parameter of 50μm layer thickness, which takes 255h hours.
Before the part is printed, the full-width printing test is carried out on the build plate, and the printing results are uniform and consistent, without being spherical.
In the build process, there is no need to adjust the accuracy of the overlapping areas online, and the filter circulating system supports online blowback dedusting, which can realize long-time uninterrupted printing. In the overlapping areas of the four lasers, the precision can be controlled within 0.1mm, and the splicing lines in the Z direction are uniform and consistent.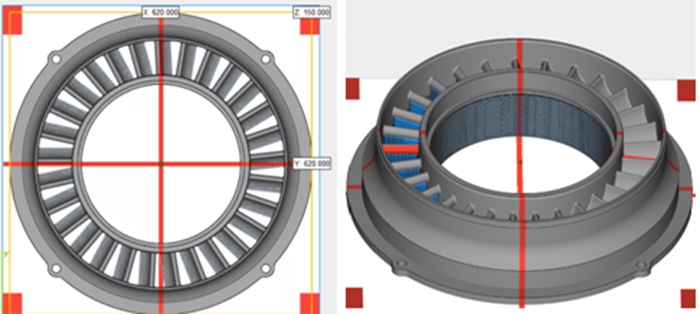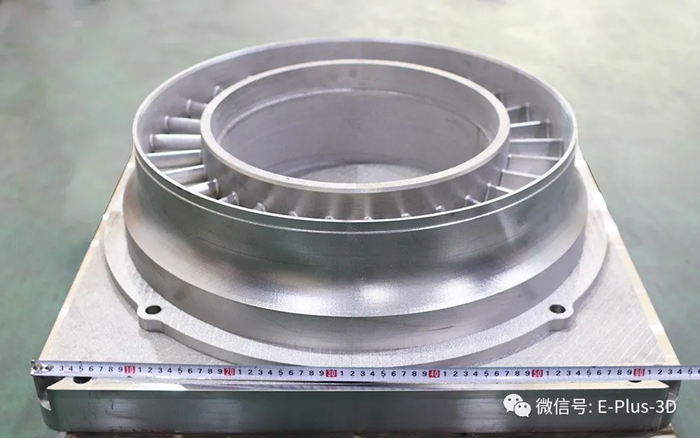 EP-M650 Metal Powder Bed Fusion Machine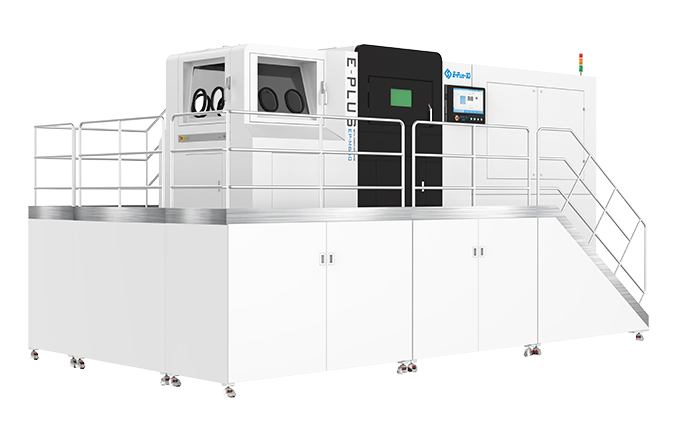 EP-M650 adopts MPBF (Metal Powder Bed Fusion) technology, with a 655 x 655 x 800 mm3 build envelope and four laser systems to ensure a high-efficiency printing production. The precise positioning and innovative area splicing control technology hereby offer uniformity and stability throughout the whole printing phase.
The system can operate with various metal powders such as Titanium-, Aluminum- and Nickel-based alloys or Die Steel, Stainless Steel, Chrome Cobalt Alloys and other materials. It is suitable for the direct manufacturing of large-size, high-precision and high-performance parts in the aerospace, automotive and defense industries.
As a high-end enterprise specializing in industrial additive manufacturing in China, Eplus3D possessed over 40 utility patents, and is the most comprehensive enterprise among domestic industrial 3d printer manufacturers. The self-developed additive manufacturing systems, including metal powder fusion 3d printer, polymer powder bed fusion 3d printer and stereo lithography 3d printer, are widely used in vertical applications of aerospace, marine, automobile, research, education, medical, art and many other industries. Eplus3D provides integrated solutions from prototyping to production for a variety of customers.