Metal 3D printing has become an increasingly mature technology and is widely used in various industries around the world for research, development and mass manufacturing of various metal parts.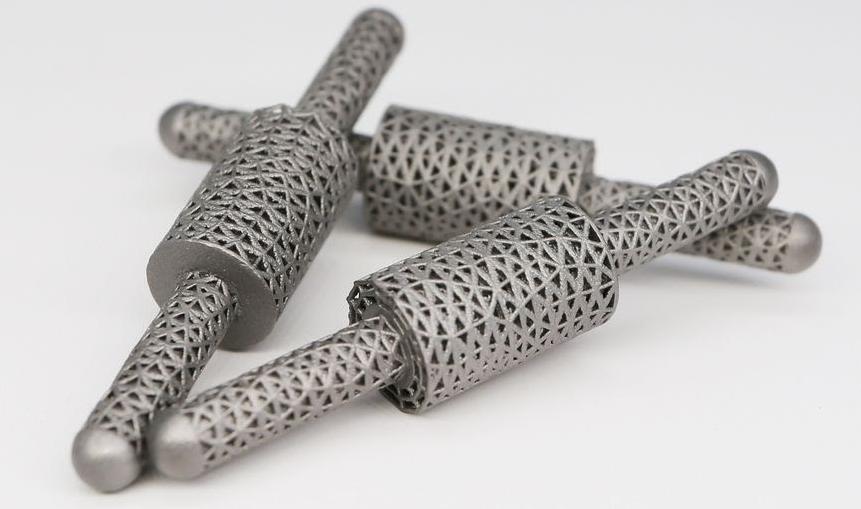 Spinal implant (titanium alloy)
Medical implant industry is a emerging industry of metal 3D printing application. The main advantage of metal 3D printing in medical implant industry is the customization of patient-specific implants. The implants can be customized based on the patient's specific data which ensures that the shape of the implant is completely suitable for the patient, thereby shortening the healing time and improving the healing success rate.
Metal 3D printing can print porous metal structures, which are completely unattainable by traditional manufacturing. These porous structures are called honeycomb or lattice structures. This special design enables the implant to achieve better mechanical properties which is similar to human bones, and is also more conducive to the flow of nutrients and the extension and growth of blood vessels, thereby promoting bone growth. In the long term, this special design allows bones to grow into the open porous structure for better bone implant attachment.
Titanium, 3D printing and the medical implant are the best combination. Titanium has excellent compatibility with the human body and is one of the few metals acceptable to the human body. It is the first choice for medical implant materials due to its good biocompatibility, very strong, lightweight, corrosion-resistant without any rejection effect.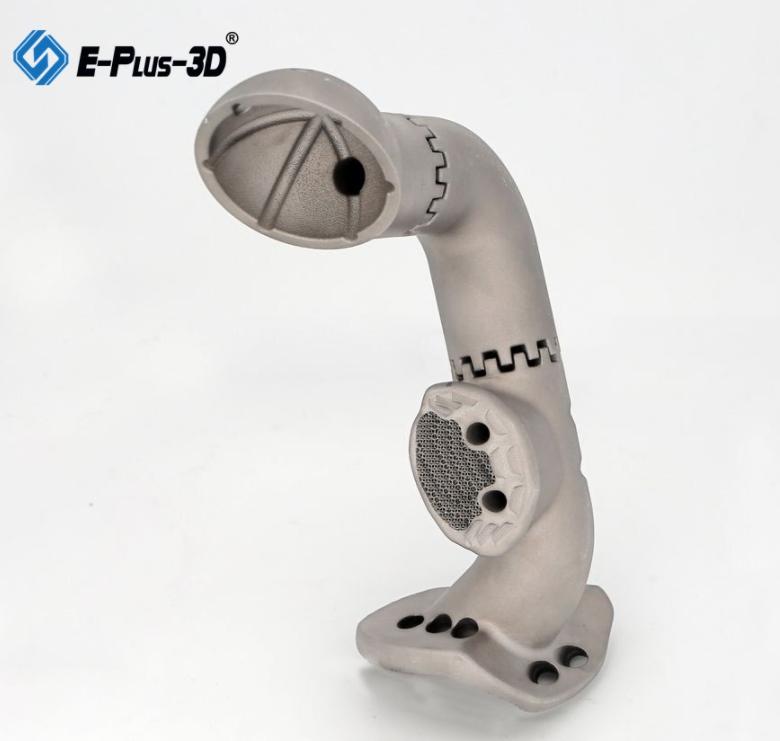 Hipbone implant (titanium alloy)
Metal 3D printing has brought new prospects for the production and application of titanium alloy implants. Compared with traditional manufacturing, metal 3D printed products have a more stable performance with higher quality. 3D printing with titanium can not only improve comfort of patients, but also extend the service life of the implant. The weight of titanium restorations is lower than cobalt-chromium alloys which manufactured by traditional ways, and its tensile strength and elastic properties are closer to natural bones.
Eplus3D has been striving to provide customized additive manufacturing solutions in medical implant industry for many years. Welcome to contact us for more information!