Currently, molding and manufacturing are highly dependent as many parts need to be manufactured by moulding or casting. Molding can improve efficiency and profit while ensuring the quality. CNC machining is one of the major technologies to create molds, but it has some disadvantages like expensive and time-consuming, etc. That's why many manufacturers turn to 3D printing for mold manufacturing.
3D printing has brought huge benefits to various industries, including automotive, aerospace, healthcare and dentistry. Now tooling is also one of them. Today in this article, we will talk about three major advantages of applying 3D printing in molding.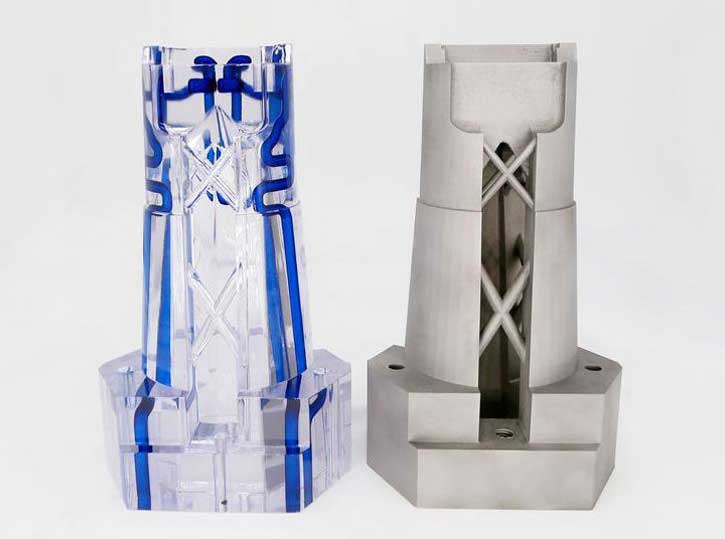 1. 3D printing can help to shorten the production cycle of molds.
Molds manufacturing can shorten the whole production cycle. In the past, manufacturers will not update products so often as they need to spend a lot on producing new molds. But now, with 3D printing, as the production cycle will be shortened, they can have enough time and money to produce new molds, in which the mold design cycle can catch up with the product design cycle.
2. 3D printing can help to lower the manufacturing cost.
It seems the cost from metal 3D printing is higher than traditional metal manufacturing, but metal 3d printing has economic advantages on the manufacturing of small and discontinuous end products or the products with complex structures. On the other hand, 3d printing will bring huge economic advantages when the materials are very expensive.
3. 3D printing can customize molds, so as to realize product customization.
Another major advantages of 3D printing is customization. With 3D printing, molds can be customized, which is highly required in medical industries. Check here for 3D Printing in Personalized Implants. Besides, with the shortening of production cycle and the lowering of manufacturing cost, more and more manufacturers start to pursue customization production.
Of course, there are other advantages of applying 3d printing in molding. With all of these advantages, we are sure 3D printing and metal 3D printing will be accepted by more and more manufacturers. But before we apply 3d printing, we need to know first are all molds suitable for metal 3D printing?
Welcome to contact Eplus3D for more solutions on molding and 3D printing!