Metal additive manufacturing is regarded as a typical representative of high difficulty and high standards in the field of 3D printing by professionals and it has a pivotal position in industrial manufacturing. Nowadays, industrial manufacturing companies all over the world are vigorously researching and developing metal additive manufacturing technology, especially those from aerospace industry. They are not hesitating to invest heavily to ensure their technological leadership. While entering Industry 4.0, strong demand also leads to a strong driving force for metal additive manufacturing.
As a new manufacturing technology, metal additive manufacturing has an obvious advantage of additive manufacturing applications in aerospace, mainly reflected in the following aspects:
1. Shorten the research and development cycle of new aerospace equipment.
The manufacturing process of high-performance metal parts can been greatly shortened with metal additive manufacturing, especially the large structural parts, as it does not require molds, which will greatly shorten the product development and manufacturing cycle.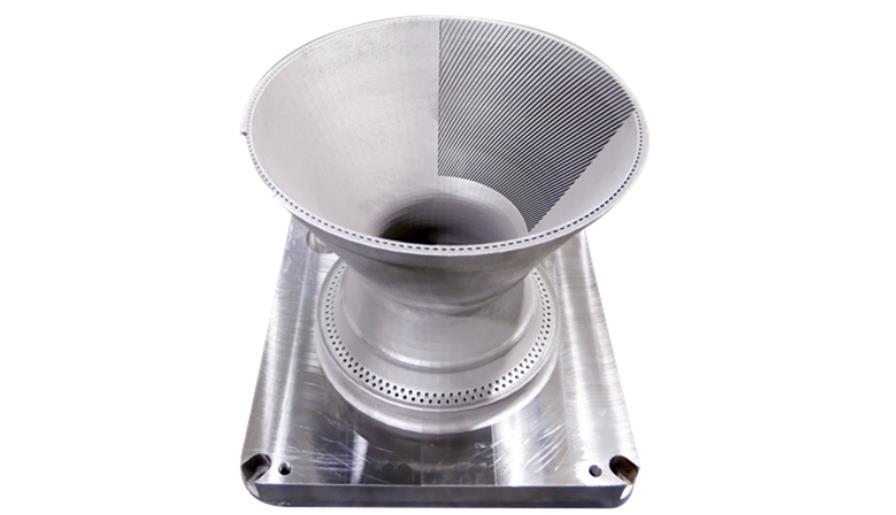 Exhaust nozzle exit printed by Eplus3D metal 3D printers
2. Improve the utilization rate of materials, save raw materials cost and lower manufacturing costs.
Most aerospace manufacturing industry adopts expensive raw materials. The using rate of materials in traditional manufacturing is very low, generally not more than 10%, or even only 2%-5%. Material is badly wasted. For technical parts that are difficult to process, such as high challenge part, the processing cycle will be greatly increased, and the manufacturing cycle will be significantly extended, resulting in a huge increase of manufacturing costs. Metal additive manufacturing as an integral molding technology, can be put into using with a minimal post-processing, and the usage rate of material can reach 60%, sometimes even more than 90%, greatly reducing manufacturing costs and saving raw materials.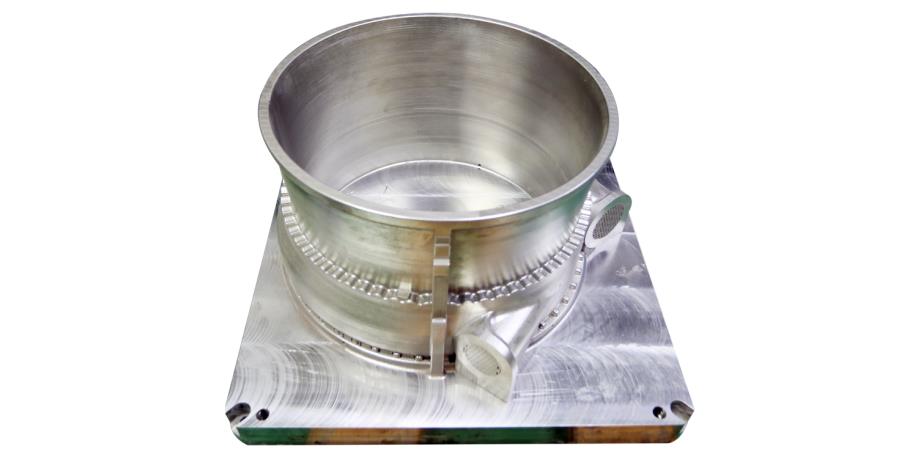 3D-printed object by Eplus3D metal 3D printers
3. Optimize the structure of the part, reduce weight and stress concentration, increase its service life.
The application of metal additive manufacturing will optimize the structure of complex parts. On the premise of ensuring the performance, the complex structure will redesign into a simple structure to reduce the weight. What's more, by optimizing the structure of the parts, the stress of the parts can be the most reasonably distributed, which can reduce the risk of fatigue cracks and increase the service life.
With all of these advantages, additive manufacturing has been adopted by more and more aerospace industries. Meanwhile, aerospace industry is not the only one industry which will benefit from metal additive manufacturing. Metal additive manufacturing has also been widely used in other industries, including machinery, tooling, automotive and dental and it will benefit more and more industries in the future.