Additive manufacturing, also known as 3D printing, is the pioneer of digital dentistry. Additive manufacturing emerged as a new technology in the 1980s, but it did not become mainstream until the 21st century. Its applications are in the fields of medical modeling, surgical guide manufacturing, prosthetics, dental prosthetics, orthodontics, implantology and device manufacturing. The applications of additive manufacturing in dentistry include manufacturing crowns, partial denture frames, surgical instruments, oral and maxillofacial implants, forensic dentistry, and comprehensive simulation models for education.

Dental Frameworks printed by Eplus3D metal dental 3D printer EP-M150
The rapid development of dental and orthodontic additive manufacturing technology is inseparable from the huge market demand. The orthodontic appliance manufactured by 3D printing can reach an anastomosis of 100% to the patient's oral cavity, which is a perfect fit. In fact, the additive manufacturing process has been widely used in orthodontics.
Dentistry requires customized crowns, implants, dentures and appliances, and the additive manufacturing can realize the production of high-resolution, unique objects. Dental clinics equipped with on-site 3D printers are in a good position because they can provide patients with dental solutions in minutes or hours instead of days or weeks.
The manufacture of dental crowns used to be labor-intensive while CNC milling is a key part of the process. At present, additive manufacturing of dental crowns can obtain a smooth surface with minimal post-processing. With SLM equipment, crowns of cobalt-chromium alloys and other alloys can be printed.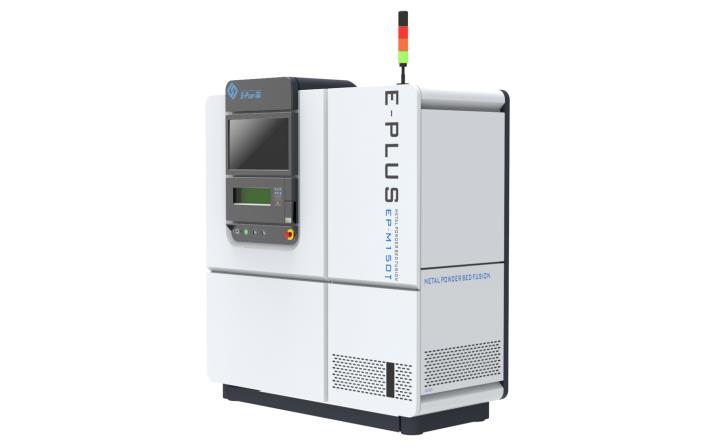 Eplus3D metal dental 3D printer EP-M150
To adapt to the rapid development of the dental market, Eplus3D launched the professional metal printing equipment EP-M150 metal dental 3D printer. Welcome to discuss with us about the application of additive manufacturing in the field of dentistry.