Together with our official partner Tecmahe, Eplus3D is about to present at FIMAQH2022 in Costa Salguero Center from 10th-14th of May 2022: Blue Pavilion. Booth No. 330, along with its high precision metal additive manufacturing printed parts.
FIMAQH International Machine Tool and production technology exhibition is the most important industrial event in Argentina, which held every two years. More than 300 exhibition companies gather together and 35000 visitors at home and abroad. Exhibitors are going to have the opportunity to learn about the most extensive machinery, instruments, products and services of the production industry in the 30000m2 exhibition.
During the show, our official partner Tecmahe will be there to provide one-stop professional metal 3D printing solutions for automation applications, as well as additive manufacturing solutions and advises for customers.
The latest technologies in machine tools and robotics, ideas like metal cutting, hydraulic, electrical and electronic accessories will also be mentioned and discussed. Exhibitors will also have access to know the the situations of international markets thus make plans into the future. Customers from various industries are warmly welcomed to stop by for in-depth exchange.
High quality and high precision of metal printed items will also be exhibited during the show.
Heat Exchanger Fuel Nozzle Sample
Process: Metal Powder Bed Fusion Process: Metal Powder Bed Fusion
Material: Aluminum Alloy Material: Stainless Steel
Equipment: EP-M260 Equipment: EP-M260
Size: 57 x 82 x 63 mm Size: 134 x 70 x21 mm
Application: Automotive Application: Aerospace
More and more high-quality and high accuracy printed items will be presented, come on and check these by yourself!
About EP-M260
The EP-M260 is an industrial grade metal 3D printer that uses advanced metal powder bed fusion (MPBF) technology. It is capable of easily and quickly converting CAD data into high-performance, complex structure metal parts. The 3D printer is an ideal choice for medium sized parts and small batch production.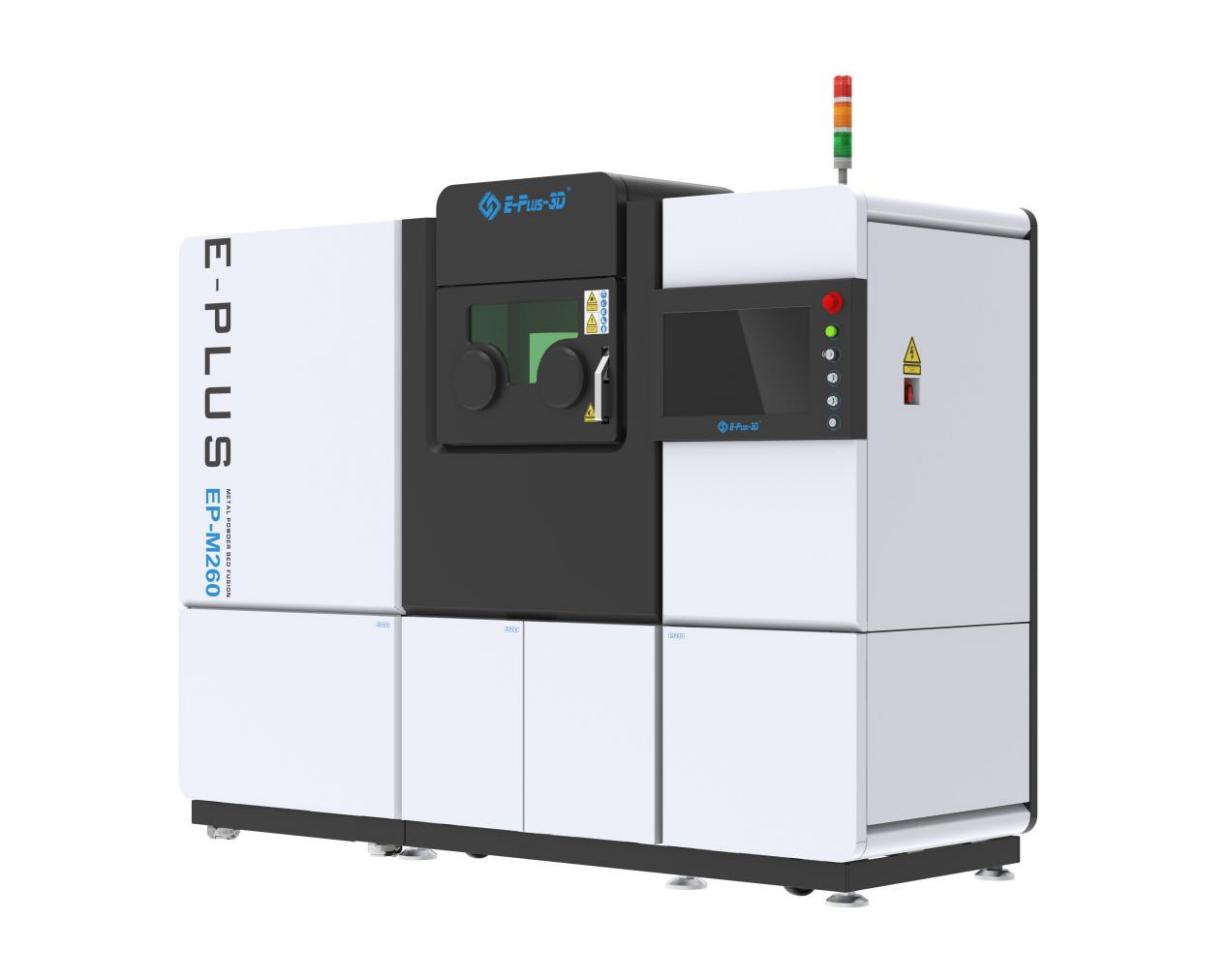 About Tecmahe
Tecmahe is a team made up of more than 60 years of experience in the marketing of machine tools. The selection of their range of products responds to the multiple needs presented by their customers, bringing customers closer to technological solutions in order to provide greater efficiency to the production process. Tecmahe's deep knowledge of the machine tool industry makes them feel safe selling the products they represent, and the responsibility acquired with their clients guarantees continuous and unreserved attention to the technological demands of each one.
About Eplus3D
Founded in 2014, Eplus3D develops and manufactures 3d printing equipment for industrial use. To enable easy, user friendly and affordable production systems, with almost 300 employees, Eplus3D offers a comprehensive landscape of additive process chains that help to create profitable business cases for its customers all around the world and from various industries such as medical, aerospace and automotive.