Additive Manufacturing solutions provider Eplus3D enters a partnership with the Austrian industry experts of HAGI and ISG Dental. Both partners are experts in their respective industries and will therefore help to find suitable process solutions for local customers.

Figure 1: ISG Dental – Complete Workflow Showroom
Customer consultancy as key to success for profitable additive manufacturing of metal components
To help the integration of 3D Printing in today's manufacturing environments, Eplus3D believes that an application-based consultancy is necessary. For its Austrian customers, a partnership alliance has been created with these two well-known industry experts. ISG Dental is the Austrian market leader in the supply of Digital Dentist Technology such as X-Ray, Implantation and 3D Scanning for Dentists and Laboratories.
With an experience of over 30 years in its market, ISG Dental is always at the forefront of technological development. Therefore, the Vienna-based company decided to team up with Eplus3D to create a full demonstrational workflow including a complete postprocessing solution. With its own digital dental laboratory, DDLab (www.ddlab.at), ISG Dental is keen to push the boundaries of metal additive manufacturing and help its customers to do the same. Their new EP-M150 Dual-Laser printer is creating partial frameworks as well as crowns, bridges, bars and abutments from CoCr- and Titanium Alloys. Together with a 5-axis milling system, a state-of-the-art Hybrid-manufacturing solution is implemented that can demonstrate all possibilities associated with Metal 3D Printing. With the knowledge and experience of milling several metallic and non-metallic materials and 3D Printing with different technologies such as DLP and SLA, the group can realistically suggest its customers workflows that monetary will pay off for them and create a market advantage.
Together with the second partner HAGI, the group has extensive knowledge in industrial sectors as well. HAGI has several decades of experience in foundry, casting and dry bulks especially in the automotive and power industry. Eplus3D's customers will profit from the extensive know-how throughout different applications that has been acquired over the last decades by the engineering team of HAGI. With Eplus3D, they are expanding their portfolio of 3D Printing Technologies to enable the individual consultation of each customer.
The broad customer spectrum of Eplus3D, from the dental laboratory that uses digital dental technologies and wants to produce high-end mass-customized parts over advanced research institutions to SMEs that are seeking to fill a market gap with a profitable business case, and the deep industry expertise of the two new partners in both dental and different industrial sectors will help further democratize additive manufacturing in Austria.
Meet us in Vienna in April 2022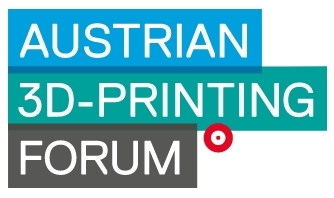 Together with our partner HAGI, we will be present at the Austrian 3D-Printing Forum at 7th April 2022 with an own booth. During the forum, ideas like Hybrid Manufacturing, the Digital Twin, the bottleneck of postprocessing and other topics related to Additive Manufacturing will be presented by industrial leaders from Austria and Germany.
About HAGI
HAGI GmbH, based in Pyhra, Austria, is a technical trading agency that advises its customers in the areas of foundry, dry bulk and 3D printing with competent engineers. Through an appropriate network and the +HAGI+ engineering office, a customer-oriented, technical and economic consulting is guaranteed. HAGI GmbH is active as a representative in the markets of Austria, Slovenia, Croatia, Serbia, Bosnia & Herzegovina, Macedonia and Hungary and worldwide as a consultant.
About ISG Dental and DDLab
Active since over 30 years in the dental industry in Austria and Switzerland, ISG Dental helps dentists and dental laboratories to design their offices and laboratories, using an approach of always supplying reliable, fast and best price-value performing products to their customers. Regular trainings, their own qualified technical support on the one side and the experience of using the offered equipment themselves in their own laboratory on the other side, has made them grow to one of the most important address' in the dental industry in Austria.
About Eplus3D
Founded in 2014, Eplus3D develops and manufactures 3d printing equipment for industrial use. To enable easy, user friendly and affordable production systems, with almost 300 employees, Eplus3D offers a comprehensive landscape of additive process chains that help to create profitable business cases for its customers all around the world and from various industries such as medical, aerospace and automotive.
Contact
Enis Jost - Application Specialist & Business Development DACH
enis@eplus3d.com
+49 176 47333 253
www.eplus3d.com
Konrad Schmid-Schmidsfelden - Sales Engineer
Konrad-schmid-schmidsfelden@hagi.at
+43 2745 241720
www.hagi.at
Reinfried Schultschik - CEO
zentrale@isg-gmbh.at
+43 1869 3220
www.isg-gmbh.at