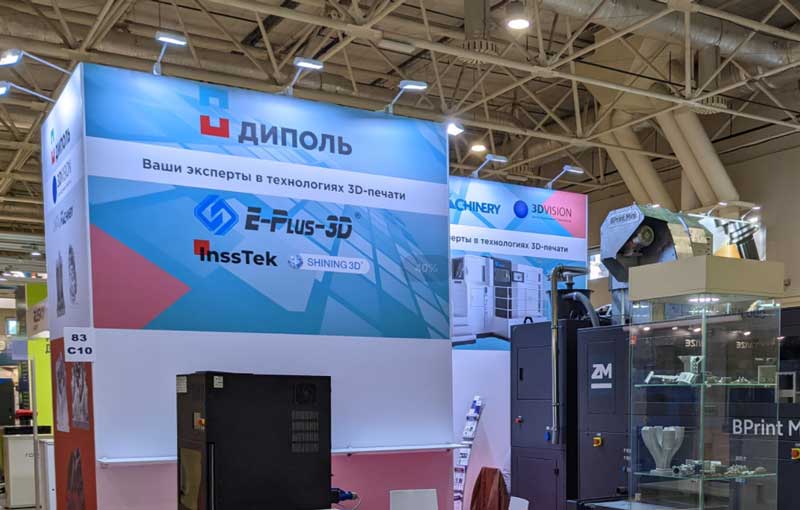 The 22nd International Exhibition for Equipment, Instruments and Tools for the Metal-Working Industry "Metalloobrabotka 2022" has been held on 23-27 May. Eplus3D showed with our AM experts and our partner Dipaul, presented industrial metal parts printed by Eplus3D metal additive manufacturing system EP-M450 and latest 3d printing technology.
Metalloobrabotka is the largest in Eastern Europe and the CIS trade show of global machine tool industry and state-of-the-art metalworking technology. It brings together leading manufacturers, suppliers and dealers from around the world since 1984. Today, Metalloobrabotka ranks in the world's top ten leading machine tool trade shows.
Professional visitors represent machine building, defense industry, aviation and aerospace sectors, heavy machine building, rolling stock manufacturing, oil and gas engineering, shipbuilding, metallurgy, power plant engineering, industrial robotics and automation.
Eplus3D Not only participated in the discussion about the most advanced metal working technology, but also presented various fabulous exhibits printed by EP-M450, including frame, heat exchanger, mold and implant samples, which are applied in aerospace, automotive, tooling and medical industries.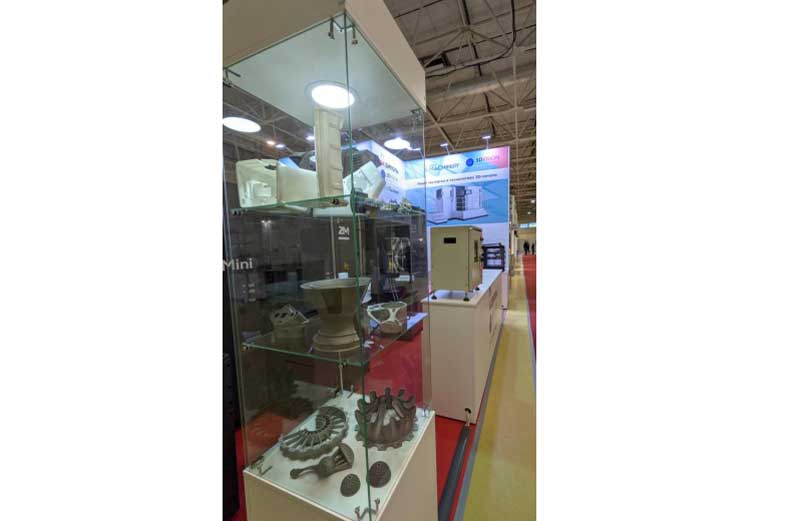 Metal parts printed by EP-M260
Turbine, which sized 603*603*100 мм³, is the largest metal parts during the show. It is printed with IN718 and is applied for aerospace.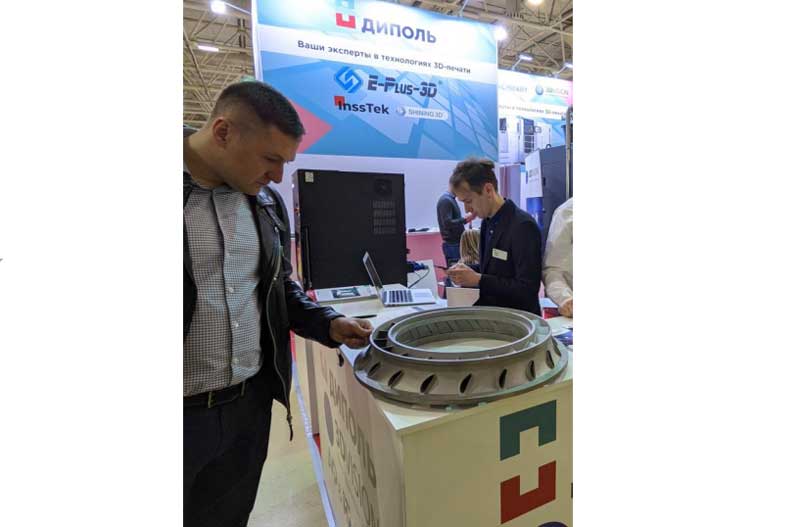 Exhibitor interested in the largest metal part
About Large format Metal Additive Manufacturing System EP-M450
With a building chamber size of 455*455*500mm, Eplus3D Introduces EP-M450 to the successful line of MPBF™ 3D printers. The complete open system makes EP-M450 a very powerful tool for large scale production for our customer to access different metal powders like titanium, aluminum, nickel alloys and stainless steel, etc. EP-M450 is aiming to output the large parts with its high performance and high accuracy.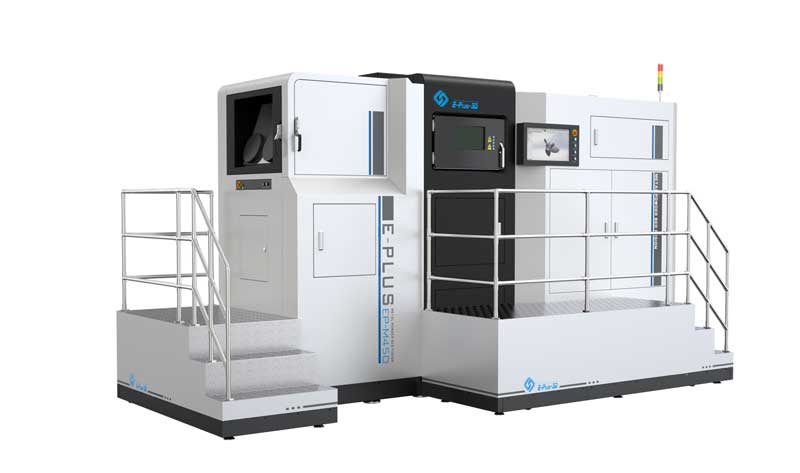 About Eplus3D
Founded in 2014, Eplus3D develops and manufactures 3d printing equipment for industrial use. To enable easy, user friendly and affordable production systems, with almost 300 employees, Eplus3D offers a comprehensive landscape of additive process chains that help to create profitable business cases for its customers all around the world and from various industries such as medical, aerospace and automotive.