On July 27, He Wenhao, Marketing Director of EPLUS 3D, shared the topic of "Value and Practice of Additive Manufacturing in the Automobile Industry" at the Additive Manufacturing Conference of China 2018.
He Wenhao reviewed the origin and present situation of automobiles, and analyzed the four major values of additive manufacturing to the automobile industry under the changing trend of future travel, he also introduced the technology and product line of EPLUS 3D, and described the value chain of additive technology in automobile design and manufacturing process. Aiming at the properties of metal and non-metallic materials in traditional way, the materials and properties of additive manufacturing were compared and analyzed.
Additive technology innovates automobile supply chain
The report also introduced a number of application cases, such as conformal cooling channel parts of injection mold and hot stamping mold, lightweight steering column, heat exchanger, multi-channel valves, rapid sand casting molds, investment casting molds, and directly manufacturing of high-performance plastic parts and fixtures.
At last, he shared the examples of he shared the examples of BMW, Volkswagen and Daimler deploying additive manufacturing centers, and encouraged peers to carry out the practice of additive technology in automobile design and manufacturing based on the advanced 3d printing technology.
Suggestions on automobile structure optimization
1 - For fuel vehicles: reduce vehicle weight by 10%, fuel efficiency will increase by 6% ~ 8%, and emission is 10%, use more aluminum, high strength steel and high performance plastics parts to improve fuel efficiency
2- For electric vehicles: battery layout and cooling, overall structure optimization and lightweight design.
The Value of Additive Production in Automobile Supply Chain
1 - Lightweight: integrated & compact structure, engineering plastics and composites, high strength steel and aluminum;
2 - Performance improvement: heat exchanger, reducer housing, connectors, steering columns, etc.;
3- Cost efficiency: conformal channel design in injection mold/ die casting / hot stamping parts, compact sand mold and wax mold;
4-Personalization: improve automobile design creativity, product comfortability and selling point .
Racecar condenser- lighter structure and better heat dissipation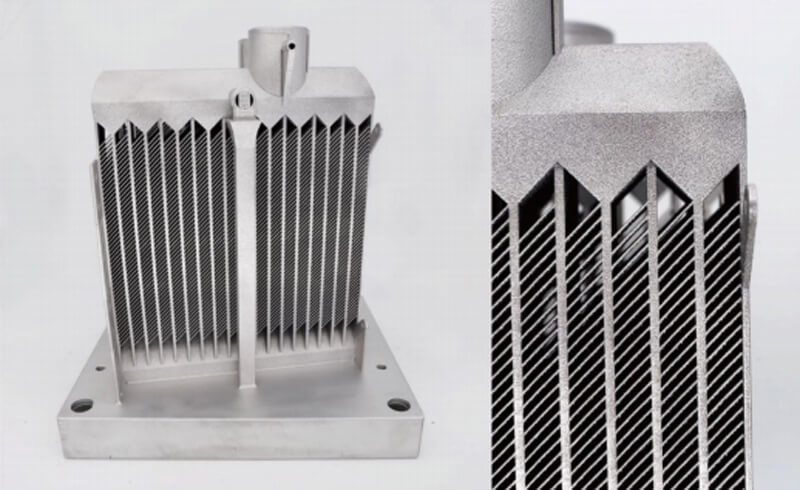 Traditional disadvantages: traditional processing of such part often requires welding several parts together. For the compact and complex structure, it cannot be formed at one time, resulting in the strength is not good enough and the heat dissipation effect is uneven.
Additive advantages: through the integrated design and additive manufacturing technology, one-time form can be realized without welding, with uniform heat dissipation effect, more compact structure and lighter weight due to grid design.
Automobile steering column - refuse bulky & free space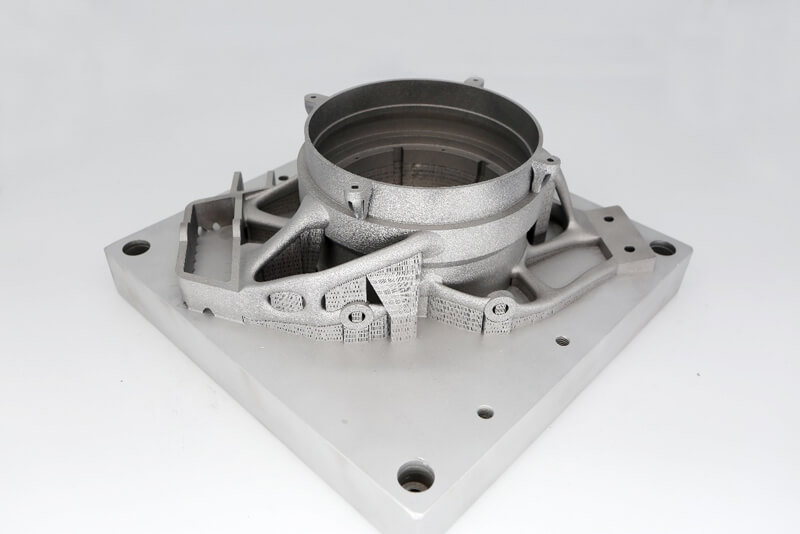 Traditional disadvantages: automobile steering columns are generally used for wheel motor, and the installation of wheel motor requires larger space, and traditional casting process is often cumbersome and takes up a large space.
Additive advantages: through the improvement and optimization of structure and material, it can be realized without casting, and the internal structure design is more reasonable, which can release space, reduce weight and improve strength at the same time.
Conformal cooling channel molds - improve production efficiency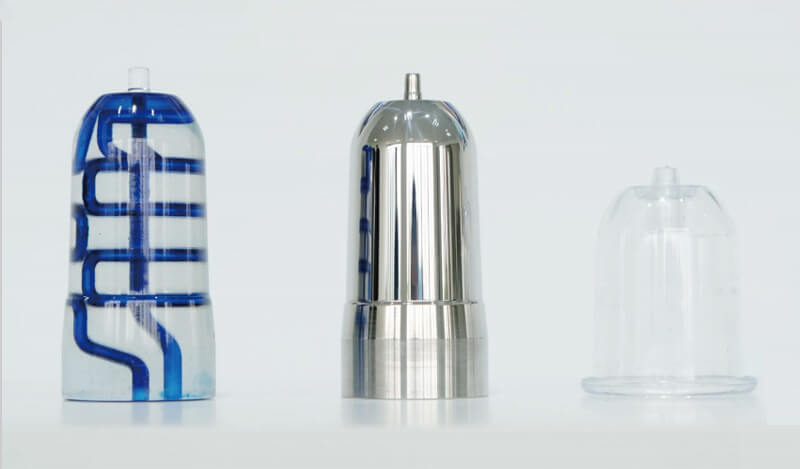 Traditional disadvantages: the traditional injection molds often encounter the problems of long injection time, long cooling time, difficult demoulding and low yield
Additive advantages: through the additive design of the internal conformal cooling channel, the cooling time is accelerated, and the problems of thin-wall deformation, burr and difficult demoulding are effectively solved, makes greater injection success rate.
Jigs and Fixture – cost saving and environmentally friendly, small batch production.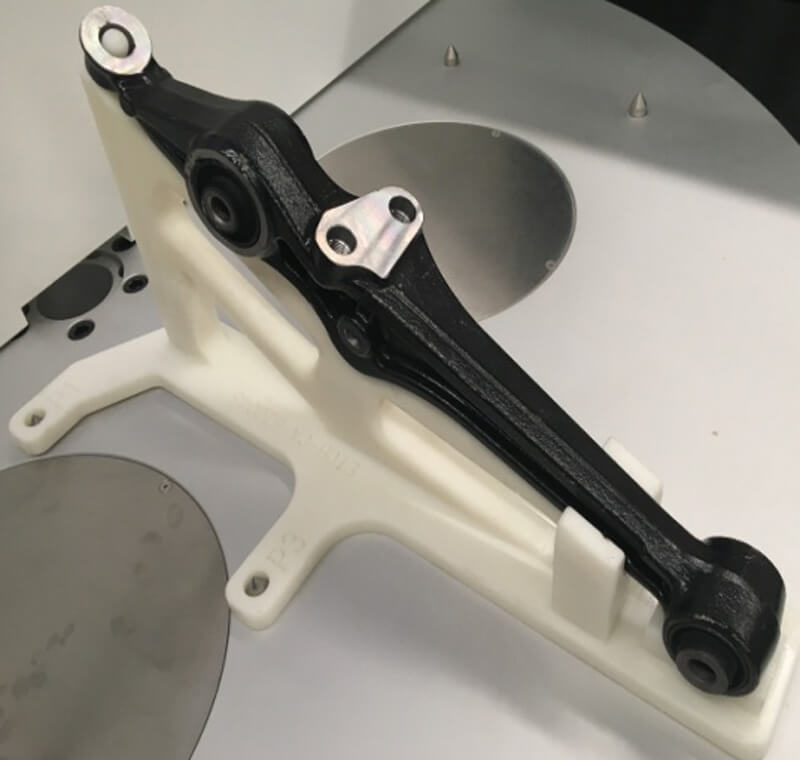 Traditional disadvantages: in general automobile factories, jigs and fixtures have less number but virous designs. In the traditional production process, factories usually use its own CNC machining or outsourcing. The former is costly, while latter has a long delivery time.
Additive advantage: 3D printing technology is convenient, flexible and cost-effective. Compared with conventional fixtures, 3D printing can also process some special complex structures that cannot processed by traditional techniques.
As a high-end enterprise specializing in industrial additive manufacturing in China, EPLUS 3D possessed over 40 utility patents, is the most comprehensive enterprise among domestic industrial 3d printer manufacturers. The self-developed additive manufacturing systems, including metal powder fusion 3d printer, selective laser sintering 3d printer and stereo lithography 3d printer, are widely used in vertical applications of aerospace, marine, automobile, research, education, medical, art and many other industries. In addition, EPLUS 3d provides integrated solutions from prototyping to production for a variety of customers.