On May 26-28th, 2021, during the TCT Asia 3D Printing Exhibition, E-Plus 3D presented self-developed four-laser large-size metal additive manufacturing industrial solution EP-M650, released new metal additive manufacturing equipment EP-M300 and nylon 3D printer EP-P420. The booth was packed with visitors who are excited about the 3d printing advanced technology, creative AM designs and new industrial printer models.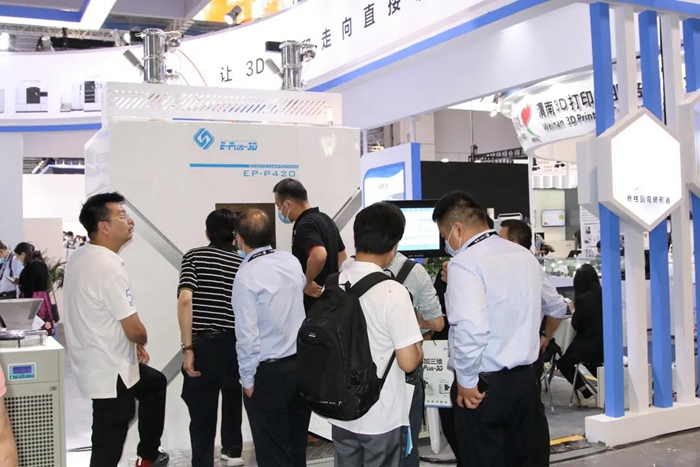 Eplus3D onsite booth
Guo Donghai, technical director of Eplus3D, introduced the performance index and application scheme of the new 3D printers in detail from the aspects of product system, characteristics, key technology strengths, market applications in the TCT additive manufacturing forum. His exquisite speech and the excellent-performance equipment attracted the audience's enthusiastic oncoming, aroused the field widespread interests.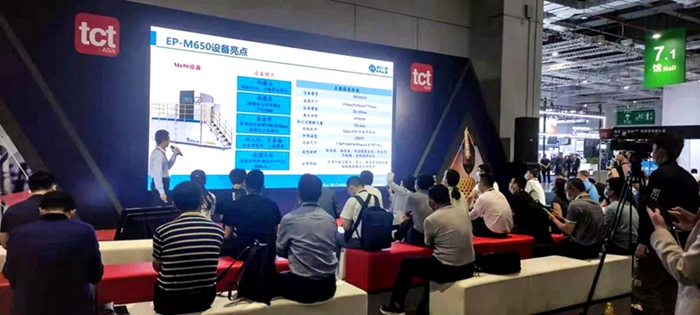 TCT Forum
At present, the common additive manufacturing applications are aviation, aerospace, medical (implants, orthopedic devices, dental parts), automotive, mold, education, prototype etc. Eplus3D has been in the forefront of China's 3D printing industrialization, we supply one-stop solution from 3d printer, material, software, auxiliary devices, installation, training and A/S. Additive manufacturing has a promising future with the decrease on the cost and technology upgrade.