Yes, we will!
Why?
Because we had a wonderful time in Formnext 2021.
Formnext 2021 was held in Frankfurt from 16 - 19 November 2021. Eplus3D, as a new exhibitor, also attended, despite COVID-19 and the travel restrictions. As a former subsidiary of Shining3D, Eplus3D was the original developer and manufacturer of the industrial 3D printers, including those that work with metal and plastic. In order to drive its further internationalization, Eplus3D established its first foreign branch office in Stuttgart, Germany, this year. The local team was also present at Formnext 2021.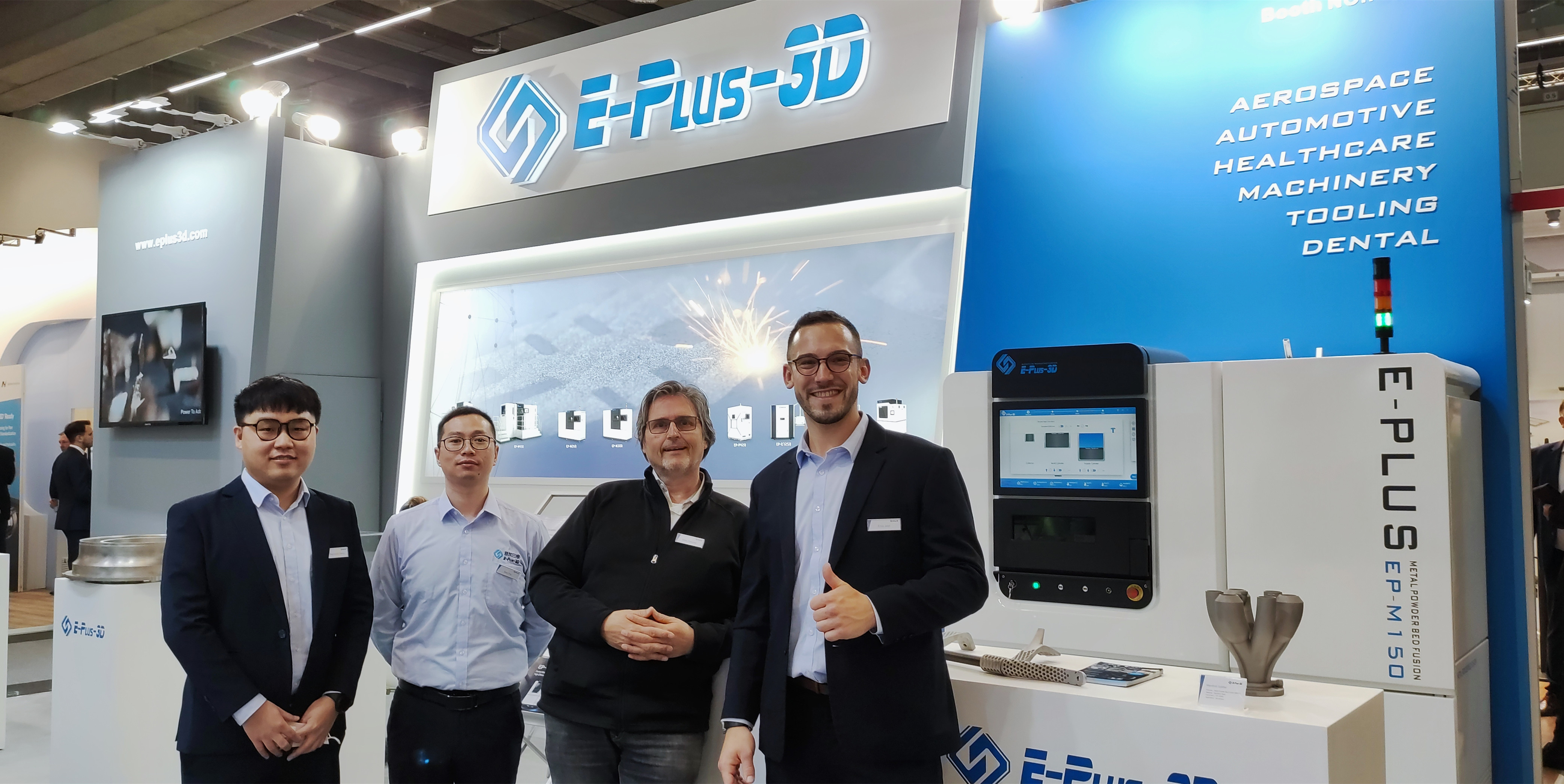 Staff from Eplus3D
This year, Eplus3D was presented at Formnext 2021 with its Metal Additive Manufacturing Equipment EP-M150. This machine adopts MPBF (Metal Powder Bed Fusion) technology, single or dual-laser optional, is widely used in industrial manufacturing,medical, education, dental and materials development, including dental metal crowns, bridges, brackets, etc.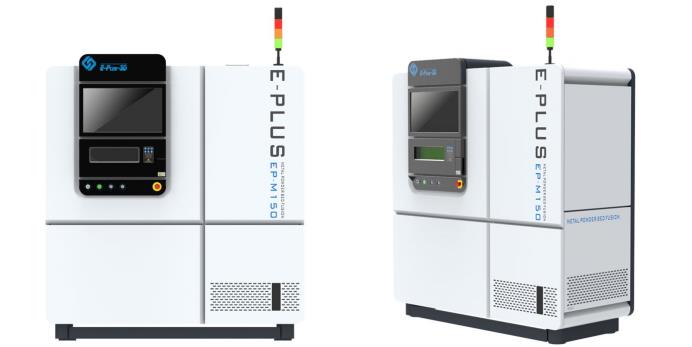 Eplus3D Metal 3D Printer EP-M150
Besides this Metal Additive Manufacturing Equipment EP-M150, Eplus3D also presented various fabulous exhibits printed by its own 3D printers, including frame, tail spray, heat exchanger, mold and implant samples, which are applied in aerospace, automotive, tooling and medical industries.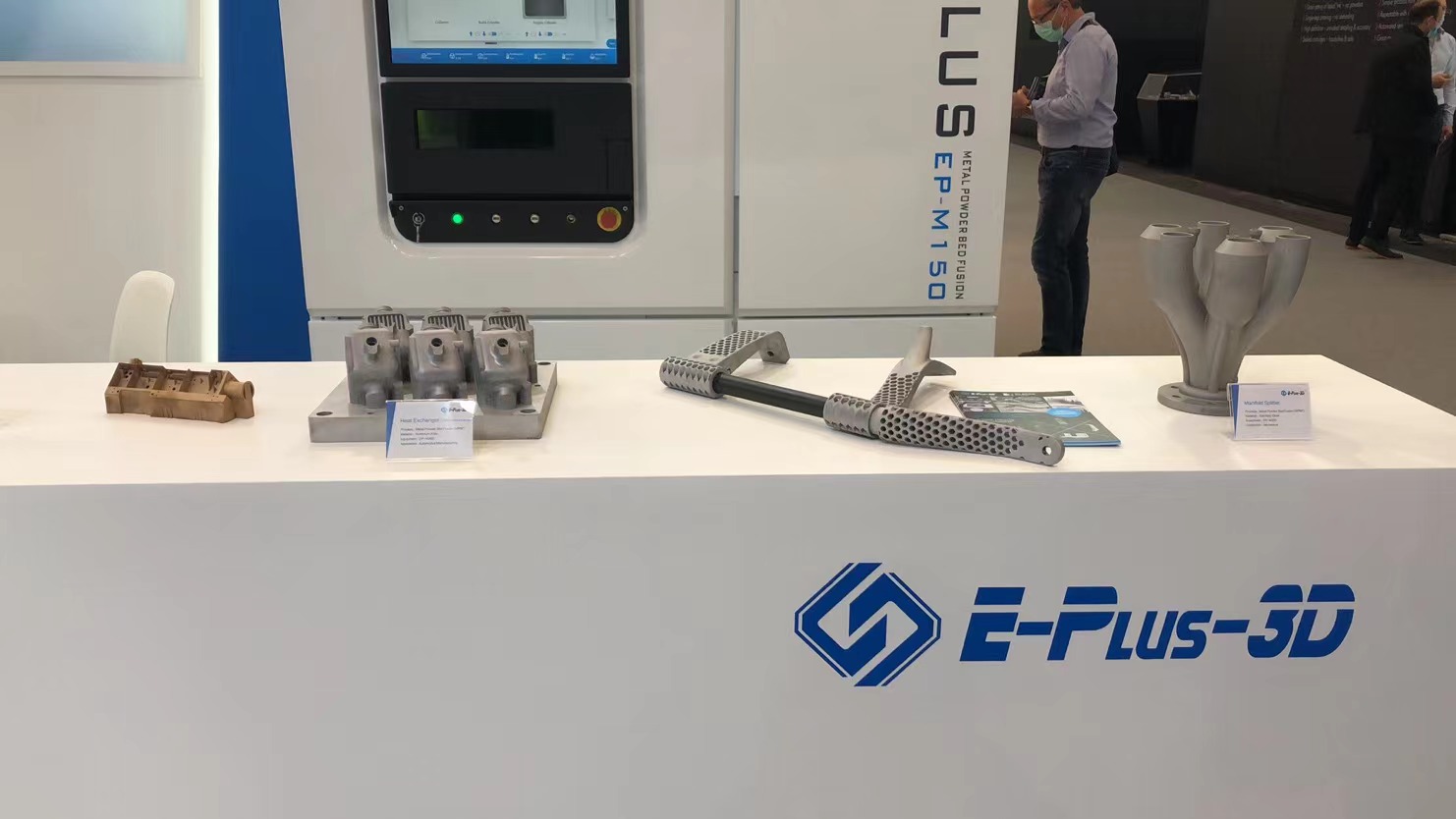 Exhibits from Eplus3D in Formnext 2021
Customers in front of Eplus3D exhibits
Many customers were attracted by Eplus3D's booth and stopped by, communicating with its AM specialists about latest 3D printing solutions and discuss all AM topics that they are interested in.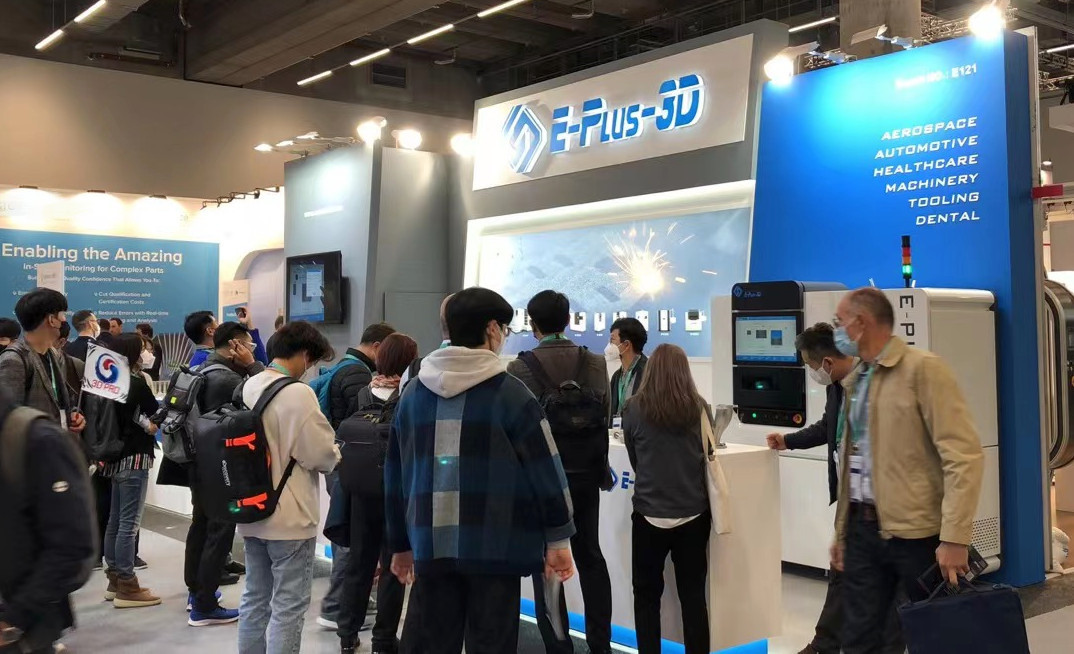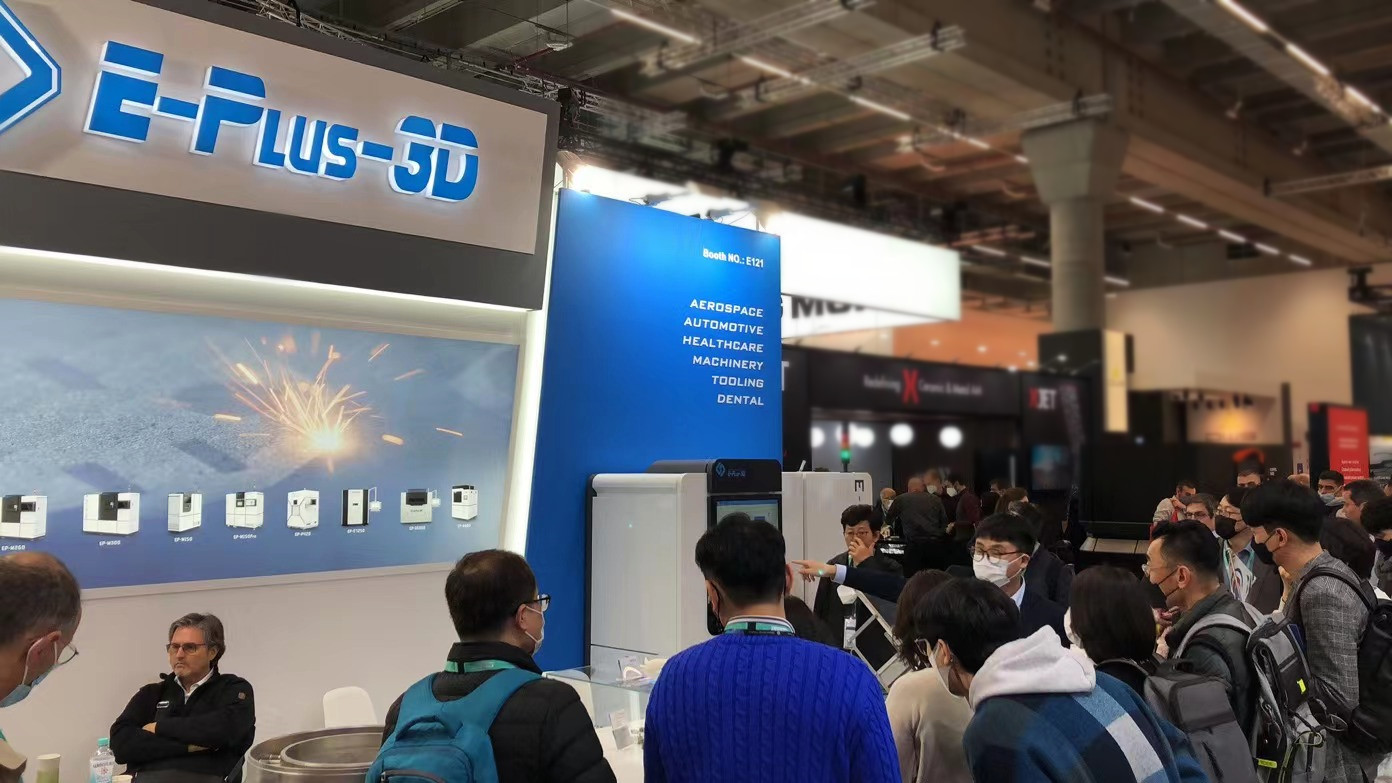 Eplus3D booth surrounded by customers
Eplus3D AM specialists sharing AM solutions with customers
Through this great exhibition, Eplus3D has found many more potential customers and more opportunities to further strengthen its brand and increase awareness of its company. Besides, Eplus3D has gained deeper insight into the latest developments and trends in the industry.
So as a new exhibitor of Formnext 2021, Eplus3D has definitely achieved its target through this exhibition. As a Chinese leading manufacturer for AM 3D printers and technology with 25 years' experience, Eplus3D will surely attend Formnext 2022 to meet you there again.
What can you expect from Eplus3D at Formnext 2022?
Besides the Metal Additive Manufacturing Equipment EP-M150, Eplus3D may show you its large-size metal 3D printers EP-M650 and EP-M450.
EP-M650 Metal 3D Printer:
Quad-laser Large-size Metal Additive Manufacturing System. With a 655*655*800mm3 build envelope, EP-M650 ensures a high efficiency printing production. This system can operate with various metal powders such as Titanium, Aluminum and Nickel-based alloys, Die Steel, Stainless Steel, Chrome Cobalt Alloys and other materials. It is suitable for the direct manufacturing of large-size, high-precision and high-performance parts in the aerospace, aviation, automotive and defense industries.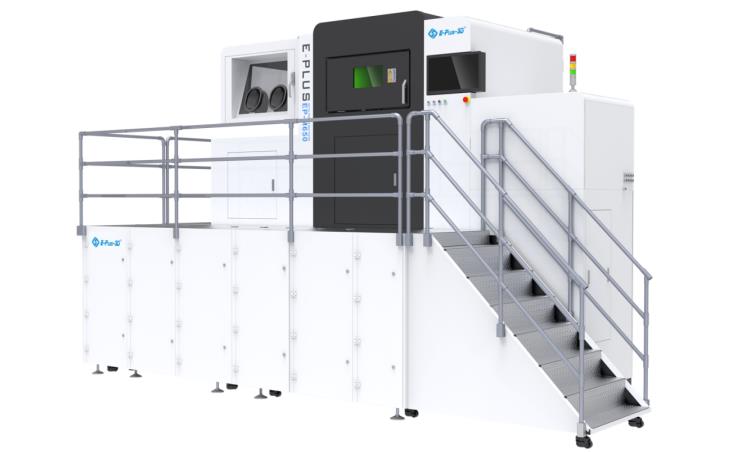 Eplus3D Metal 3D Printer EP-M650 (quad laser)

Parts printed by EP-M650 for aerospace application
EP-M450 Metal 3D Printer:
Large-size & high-speed & reliable-production Metal Additive Manufacturing System. By adopting MPBF Technology, with a building chamber size of 455*455*500mm3, Eplus3D metal 3D printer EP-M450 is a very powerful tool for large scale production for our customer to access different metal powders like titanium, aluminum, nickel alloys and stainless steel, etc. It's also widely applied in the aerospace, aviation, automotive and defense industries.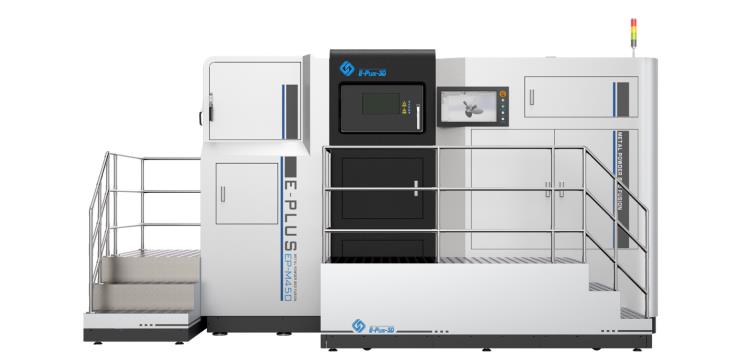 Eplus3D Metal 3D Printer EP-M450

Parts printed by EP-M450 for aerospace application
Welcome to contact our AM Specialists for more tailored additive manufacturing solutions.
See you next year!