In recent years, 3D printing technology has often been seen at Formula Student China, boosting racing teams from all over the world to be fast and furious on the circuits. Eplus3D has sponsored many domestic and overseas racing teams to compete on the track. This year, Eplus3D supports HRT Racing Team from the Harbin Institute of Technology (Weihai) winning the third place at formula electric race at 2018 Formula Student China in Zhuhai.
In the new season, sponsored by Eplus3D, HRT Racing Team continued to pursue lightweight and stability. Meanwhile, it made a new exploratory attempt in the system layout and materials, bringing more refined designs with more comprehensive performance.
Metal 3D printing manufacturing racing motor cooling jacket.
As a leader of domestic large-size metal additive manufacturing systems, Eplus3D has accumulated an abundance of experience and case studies in the automotive industry. In this cooperation, it successfully produced an integrated motor cooling jacket for the racing team by metal 3D printer.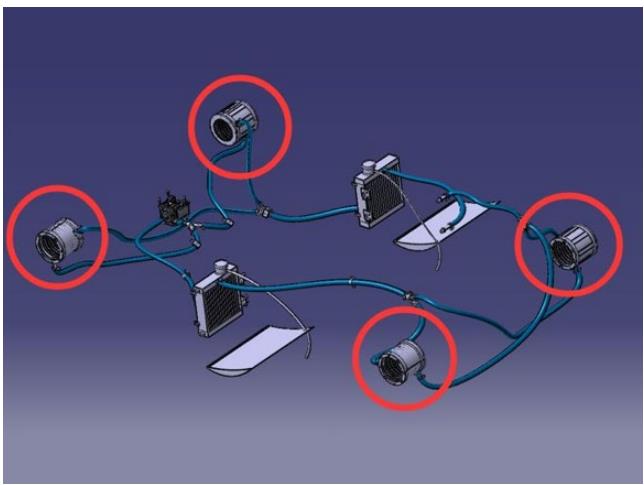 · Racing car cooling system (motor cooling jackets highlighted in red)
Cooling jackets produced by traditional technology require the assembly of two parts (one is processed by an aluminum alloy CNC machine and the other is 3D-printed in plastic). It is more than just being complex in terms of manufacturing process. Water tightness and intensity of internal structure has to be guaranteed. The 3D printed motor cooling jacket can meet the strict cooling demand, which also takes a shorter time to produce, with a higher water tightness and structural integrity.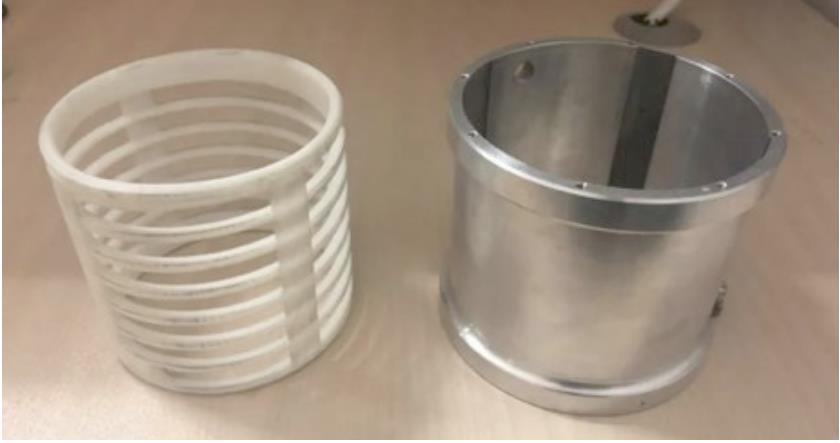 · Left: plastic 3D printing core. Right: aluminum alloy cooling jacket outer cylinder.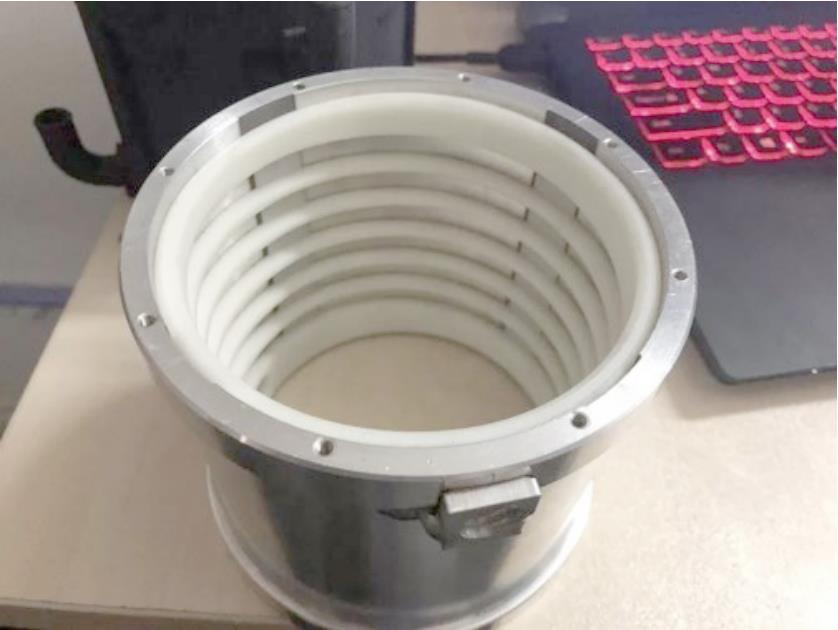 · Cooling jacket produced by traditional technology
Design and simulation
Per the actual working conditions of motors and characteristics of 3D printed metal parts, one has to consider a multitude of factors, including average power and heat dissipation of the motor, heat flux density of racing car and local temperature. The cooling jacket designed by engineers needs to satisfy basic intensity requirements, increased temperature differences between inlet and outlet, and reduce its weight while achieving easy maintenance. Through the simulation of water flow, the engineers spare no efforts to improve design schemes, redesign the cooling jacket and finally obtain the ideal 3D printed metal part.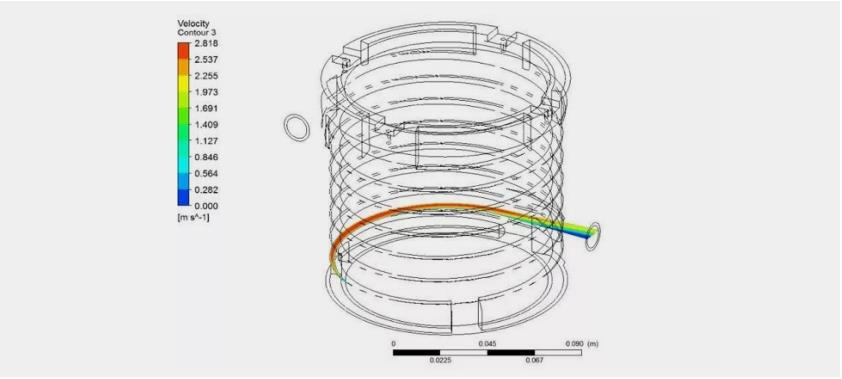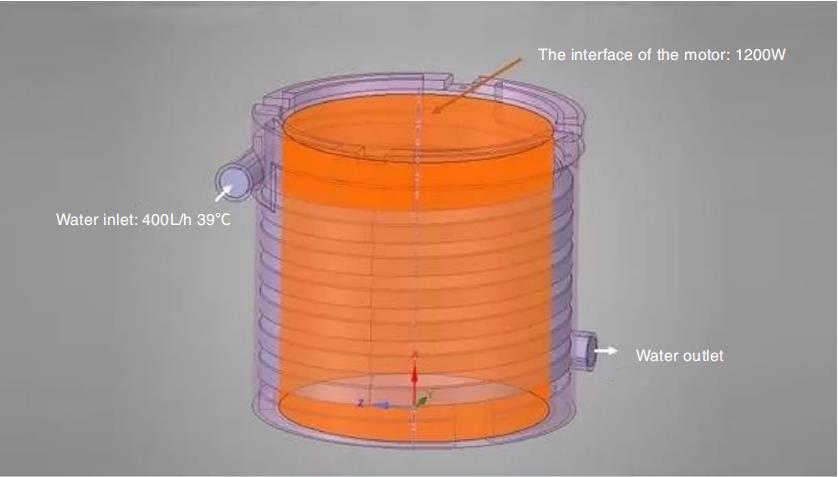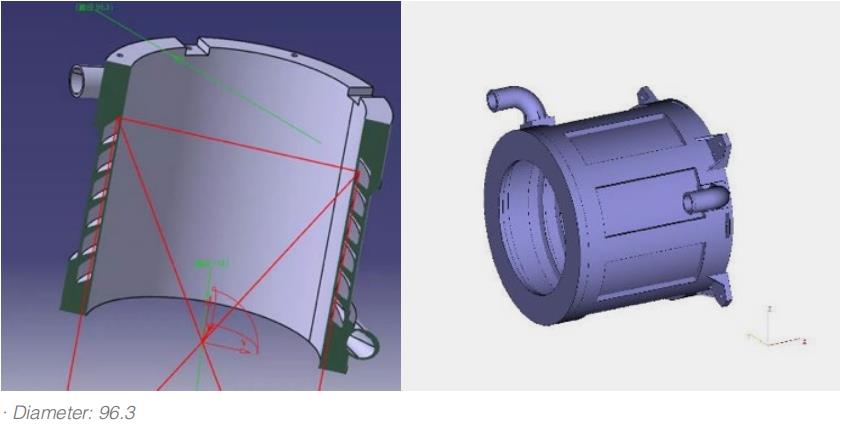 3D printing and post processing
After finishing the design, EP-M250 metal 3D printer was used for printing in aluminum alloy. After a series of post-processing such as heat treatment and sand blasting, the cooling jacket was delivered to the racing team.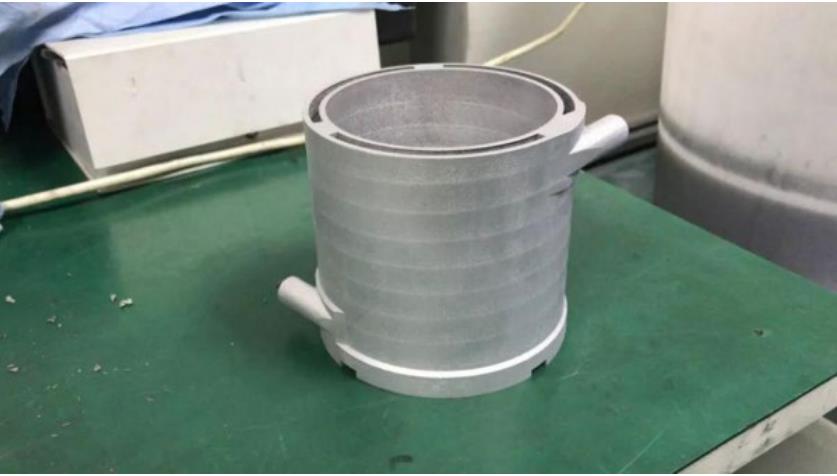 Assembly and testing
After assembling and testing the printed motor cooling jacket and the motor, the racecar successfully roared onto the track and won third place in Zhuhai.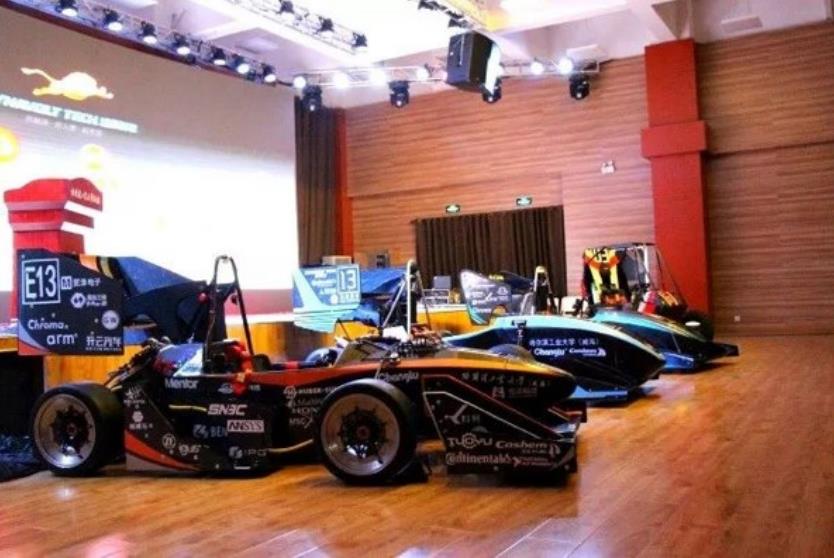 What metal 3D printing manufacturing technology brings to racing cars:
Integrated and lightweight design
3D printing Metal can realize integrated structure printing. Through topology optimization, it not only meets intensity requirement while reducing weight, but it also brings better performance for racing cars.
Direct manufacturing of complex structures
Accelerate production, realize rapid manufacturing of spare parts with complex shapes and structures that is difficult to process with traditional technology.
Personalized Customization
Customize steering wheel, handles and other parts for racing drivers.
Easy maintenance
Compared with traditional technology, metal 3D printing is convenient and quick. It can be quickly modified and replaced in product development and maintenance stage.
With the development of 3D technology, we will continue to innovate with young racing teams and race at home and abroad.