3D printing is an important development in the transformation and upgrading of the manufacturing industry. In recent years, with the continuous increase of 3D printing application scenarios, it has gradually penetrated into all aspects of people's daily life.
Clothing
3D printing technology has brought a series of innovations to the textile and garment industry. This is because 3D printing technology has significant advantages compared with traditional clothing production technology: it can be produced according to the design and truly realize customization and it eliminates the need for multiple processes in the traditional process. As the first 3D printing shoes partner in the China market, Eplus3D is also dedicated to the development of 3d printing process in garment industry.
Housing
Architectural 3D printing technology is a construction technology based on computer intelligent control to realize the construction of building components and buildings without form work. It has obvious advantages in the construction of curved buildings and dome-style buildings, and at the same time provides the possibility for designers to create freely. 3D printing buildings can greatly save building materials, make the building take shape at one time, save around 60% of materials, and reduce process loss and energy consumption during the construction process.
Traveling
As 3D printing technology going mature, the way people travel has also been affected. Lightweight & environmentally friendly automotive manufacturing, railway manufacturing and aerospace parts maintenance by 3d printers, all of which prove the impact of 3D printing on daily travel.
Daily using
Glasses have become a rigid need for more and more people nowadays. Different from traditional glasses manufacturing, 3D printing realizes batch personalized customization of glasses through one-to-one parametric design of each customer's scanned face.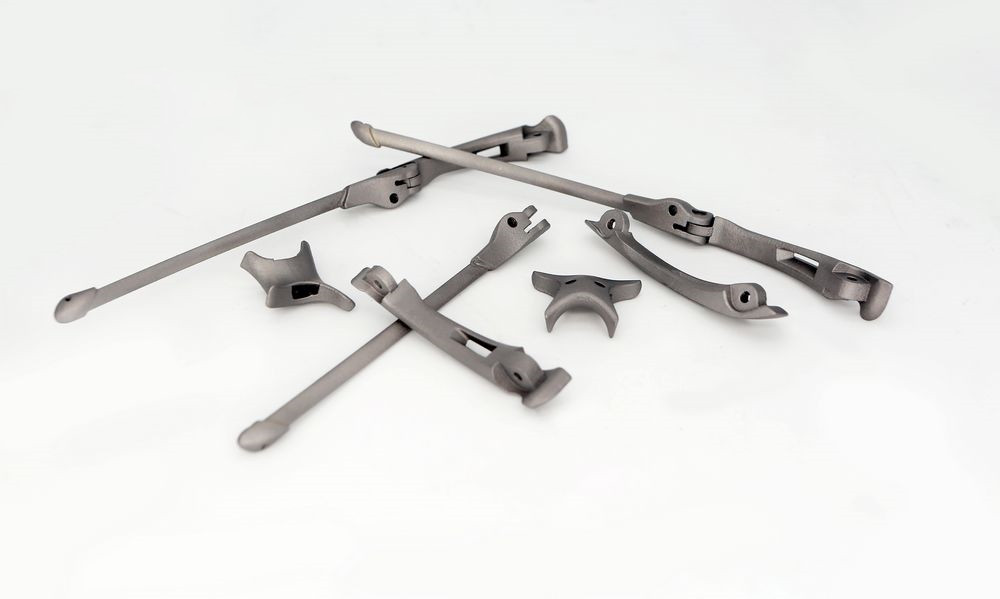 Customized glasses legs (titanium alloy)
3D printing is changing people's lives. It is of great significance to improve people's quality of life, improve industrial production efficiency, and promote the transformation of today's industry. Eplus3D will keep growing to accelerate the development and promotion of additive manufacturing worldwide! Welcome to contact Eplus3D for more details.