2022 is about to end, 2023 is right around the corner. Eplus3D has gained and learned a lot, lets check what Eplus3D has experienced in 2022!
Products Launch and Updates
In 2022, Eplus3D launched our new large metal AM machine EP-M450H with the height of 1080mm and presented 9-Laser Large Format metal AM machine, received sets of machine orders from aerospace corporation.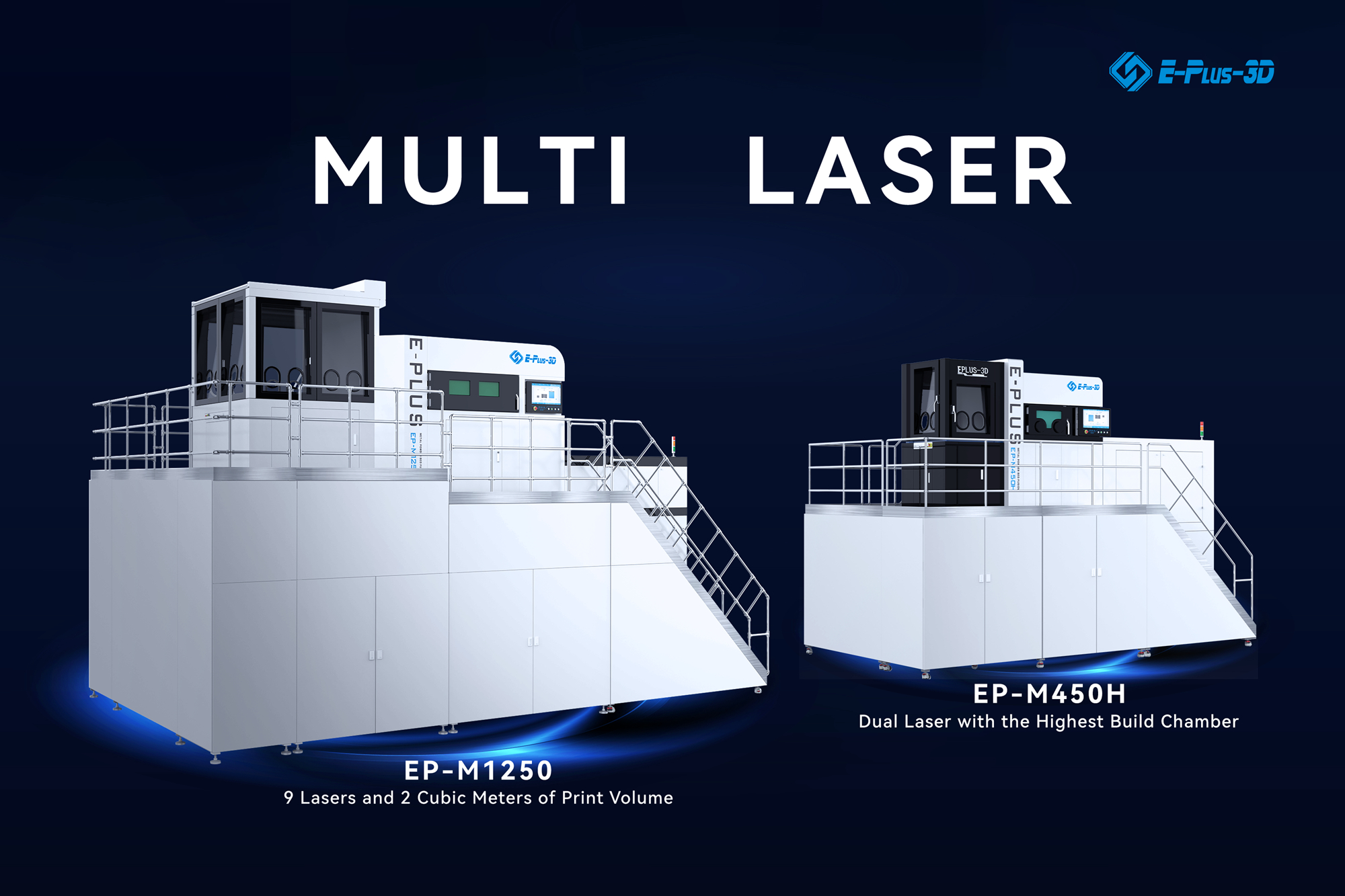 By launching these two new large scale metal AM machines, Eplus3D is striving to provide tailored metal additive manufacturing solutions to large scale parts for customers worldwide and to increase the potential for multi-metre metallic part development greatly.
In 2022, Eplus3D added non-contact powder cleaning to our metal AM machines, our technicians have designed a unique non-contact powder cleaning design to clean and recycle the powder in a safe, closed environment in the building chamber.
Materials Development
In 2022, Eplus3D developed high-quality metal printing process dedicated for Constellium Aheadd® CP1 Alloy, the excellent trade-off between strength and thermal conductivity of Aheadd® CP1 enables new applications in various industries such as automotive, semiconductor, aerospace, spare parts, etc.
Partnership
Aerospace
In 2022, Eplus3D provided Large metal AM machines to JINGYE Additive Manufacturing for Aerospace, which helps them to achieve peak productivity.
Railway
In 2022, Eplus3D entered into railway industry with large-format metal AM machines, Eplus3D 's design and tailored metal AM solution of the brake disc, not only improved its performance and accelerated operation, but also lowered cost and shortened producing time.
Dental
In 2022, Eplus3D has established partnership with HAGI, ISG Dental, Biogenic Dental Corporation, BioSummer 3D and Oqton to streamline dental workflow and to accelerate more digital transformation in dental industry.
Software
In 2022, Eplus3D entered into partnership with CADS additive, which assuring the high performance software for metal 3D printers from Eplus3D, and perfectly customized to each other.
Exhibition
In 2022, Eplus3D demonstrated the largest MPBF system & solution at Formnext, we also presented high efficiency & scale production metal AM machine EP-M260 on site and fabulous metal printed parts, which attracted many customers on-site and got positive feedback.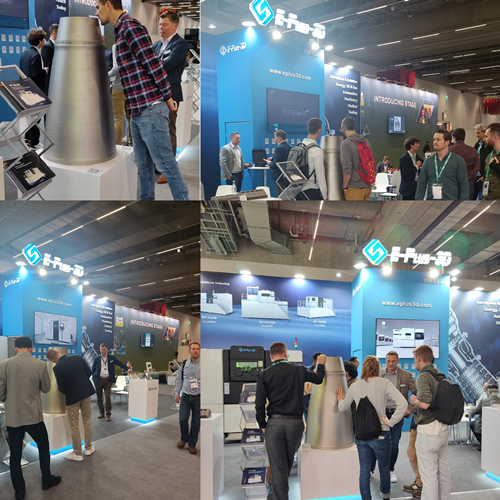 New Headquarter and Office
In 2022, Eplus3D moved its headquarter to accommodate business growth on metal 3D printing.
In 2022, Eplus3D opened new office in Germany to better serve European customers and partners, which is the logical step in Eplus3D internationalization process as we look to strengthen and industrialize the additive manufacturing solution globally.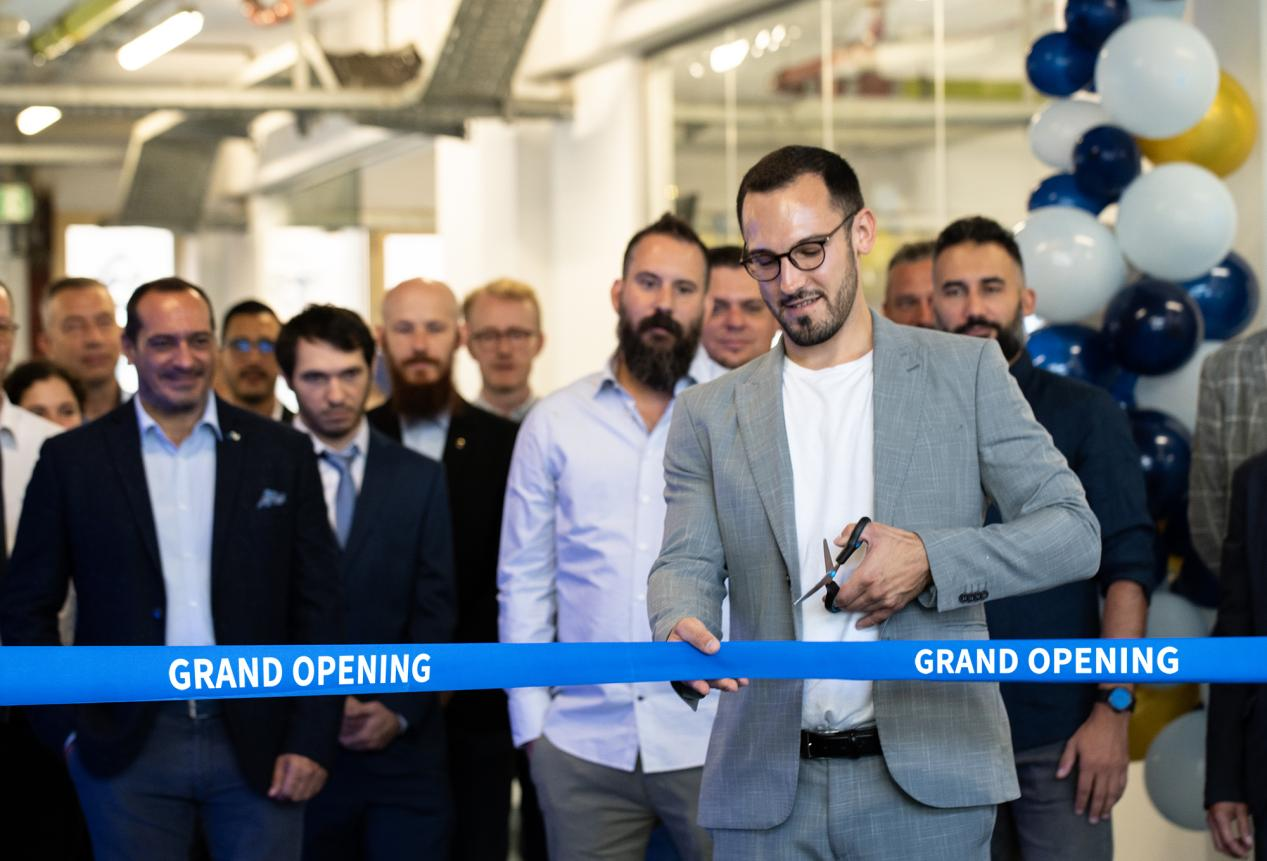 At the end of this year, we are looking back with great appreciation. Eplus3D is delightful for so many achievements this year and is proud of providing suitable and tailored metal AM solutions for all customers. We couldn't have done it without support and trust from all customers.
Eplus3D would like to express our greatest gratitude to all customers, resellers and partners worldwide who are supportive and helpful all the time.
Thank you everyone, thank you 2022. Wish you all the best in 2023 and look forward to the coming new year!