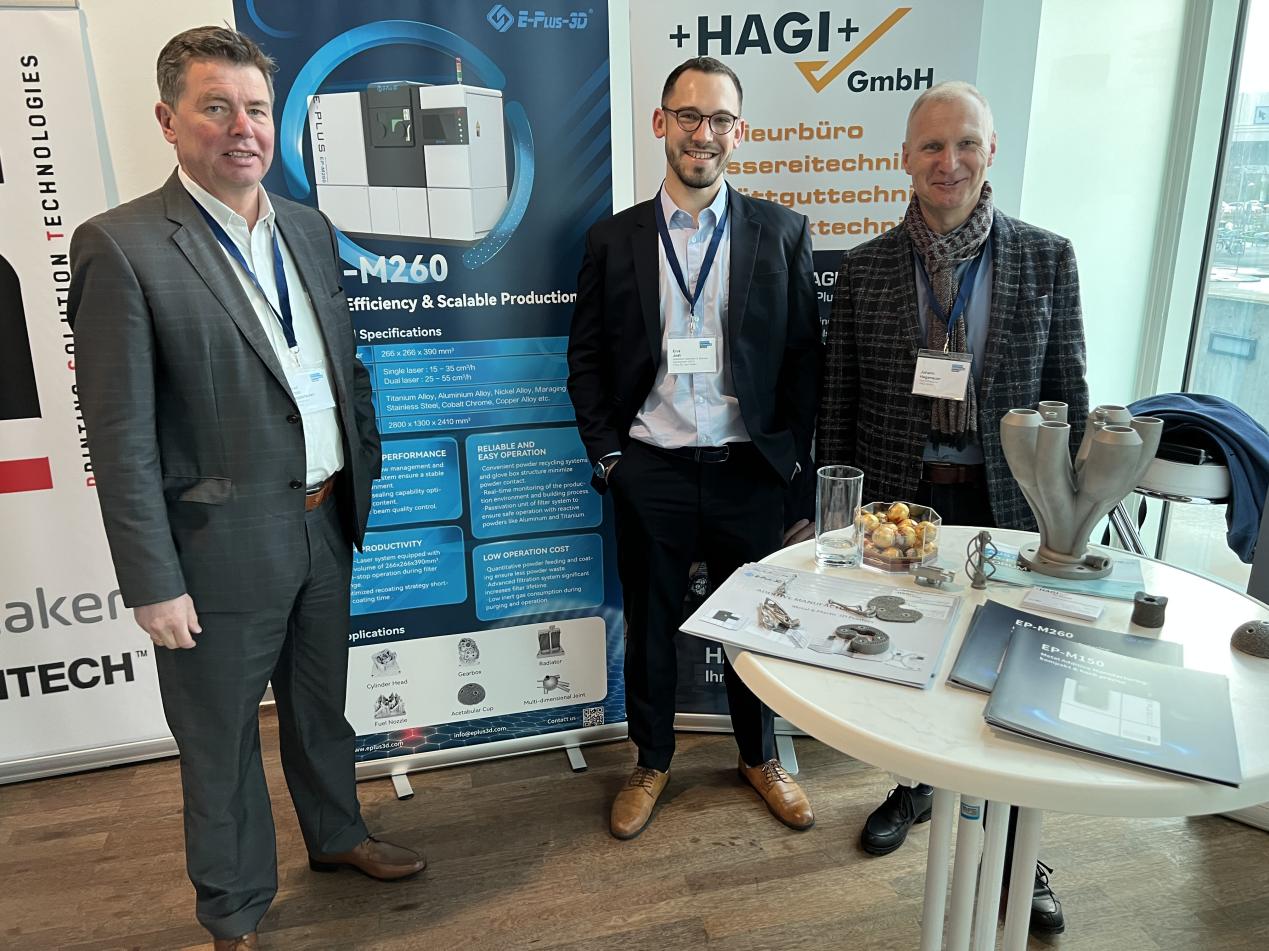 On April 7, 2022, Eplus3D showed at Austrian 3D-Printing Forum with our new partner HAGI GmbH, also together with our metal additive manufacturing solutions.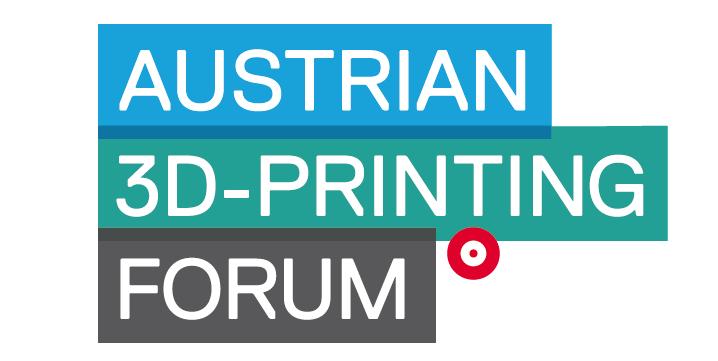 Austrian 3D-Printing Forum entered the ninth session. The forum identify the best application areas for additive manufacturing parts for your process, meet with more than 200 industrial users, innovation project managers and interested parties of AM, and exchange ideas with experts. During the break, exhibitors can visit the attached exhibition to learn about the latest technological developments.
During this forum, Eplus3D presented its high-efficiency & scale-production metal 3D printer EP-M260 and its printed parts. Enis Jost, Application Specialist & Business Development of Eplus3D, has introduced the performance and application scheme of the metal 3D printers EP-M260 in detail from the aspects of product system, characteristics, key technology strengths, market applications and so on , which attracts many exhibitors.
About Metal 3D Printer EP-M260
The EP-M260 is an industrial grade metal 3D printer that uses advanced metal powder bed fusion (MPBF) technology. It is capable of easily and quickly converting CAD data into high-performance, complex structure metal parts. The 3D printer is an ideal choice for medium sized parts and small batch production.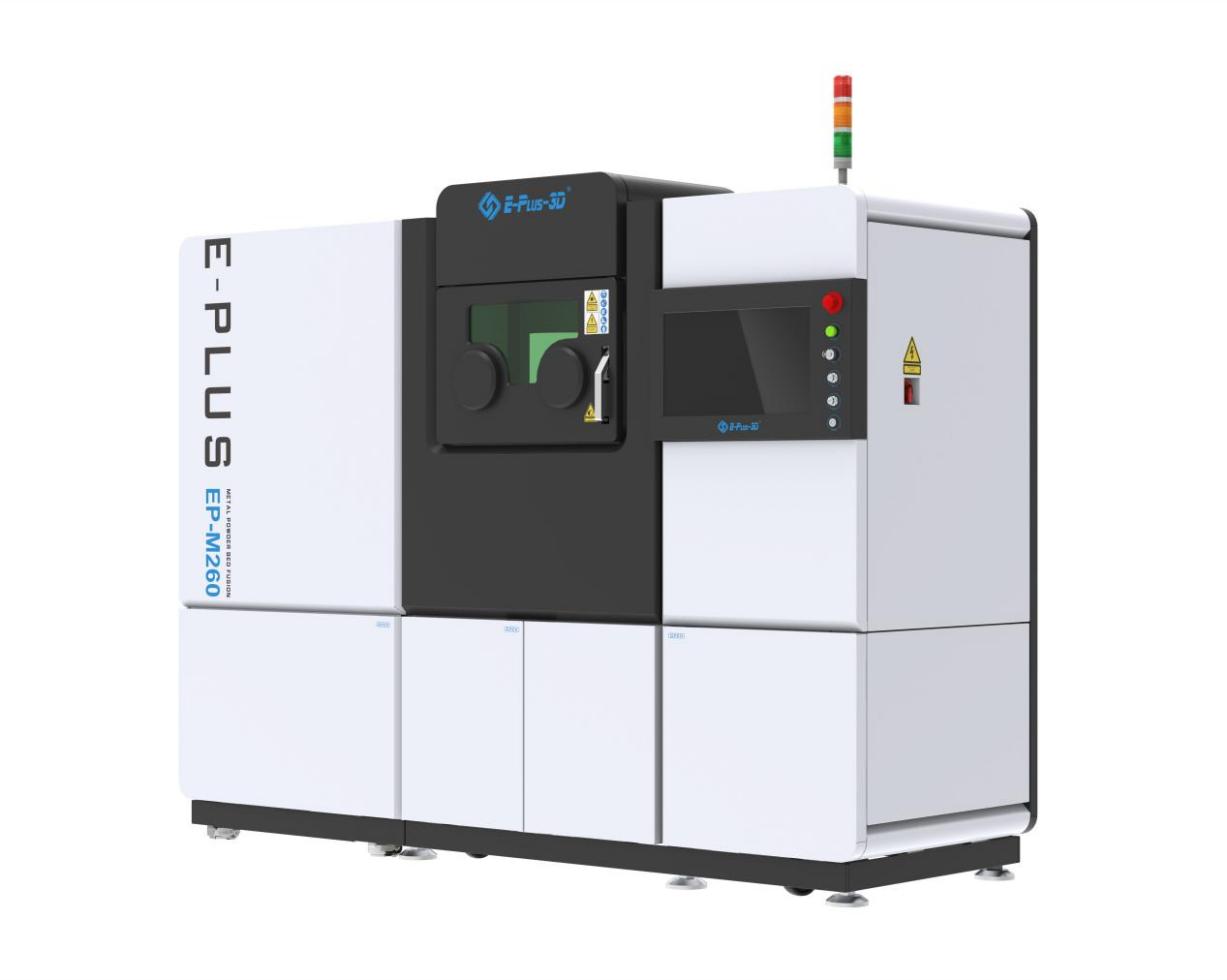 Eplus3D Metal 3D Printer EP-M260
Besides the metal 3d printer EP-M260, we also brought some fabulous printed parts there, like Metallic Orthopedic Implant and Spinal Implant listed below, which mainly used in medical implants.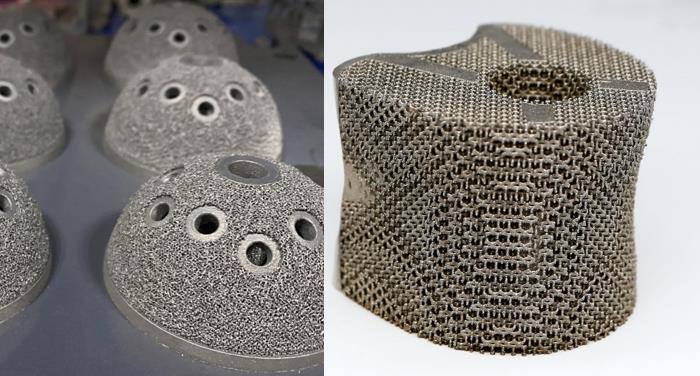 We have exchanged ideas like Hybrid Manufacturing, the Digital Twin, the bottleneck of postprocessing and other topics related to additive manufacturing, with 200+ AM enthusiasts from the most innovative industrial companies and the leading technology companies!
Eplus3D has gained deeper insight about the latest 3d printing development and trends in the industry, and will surely attend more forums to meet more fabulous thoughts and ideas.
About HAGI
HAGI GmbH, based in Pyhra, Austria, is a technical trading agency that advises its customers in the areas of foundry, dry bulk and 3D printing with competent engineers. Through an appropriate network and the +HAGI+ engineering office, a customer-oriented, technical and economic consulting is guaranteed. HAGI GmbH is active as a representative in the markets of Austria, Slovenia, Croatia, Serbia, Bosnia & Herzegovina, Macedonia and Hungary and worldwide as a consultant.
About Eplus3D
Founded in 2014, Eplus3D develops and manufactures 3d printing equipment for industrial use. To enable easy, user friendly and affordable production systems, with almost 300 employees, Eplus3D offers a comprehensive landscape of additive process chains that help to create profitable business cases for its customers all around the world and from various industries such as medical, aerospace and automotive.