Hannes Fuchshofer, CEO of Fuchshofer Advanced Manufacturing – FAM GmbH, is reaching the next milestone in the field of metal 3D printing by entering into a strategic partnership with Eplus3D. In spring 2024, the EP-M650 large-format metal 3D printer, the largest L-PBF system in Europe at a Service Provider, will be installed.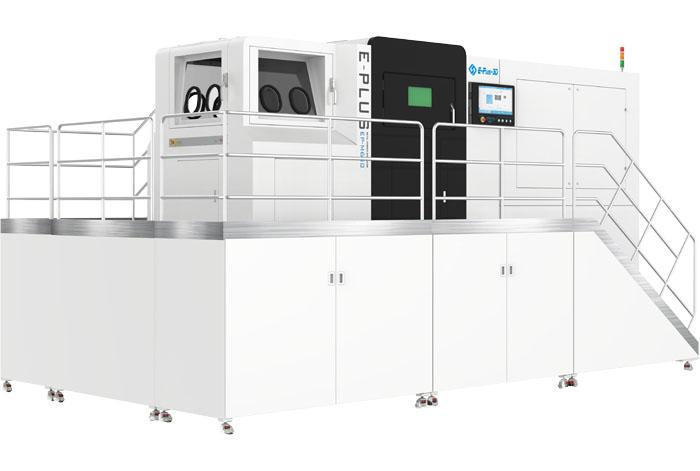 EP-M650 Metal 3D Printer with Quad Laser
"The printer allows us to create component sizes of 650 x 650 x 800 mm, opening up new market applications for us. With this multi-laser system equipped with four 700 W fiber lasers, we are taking the next significant step to establish ourselves as a leading international metal 3D printing service provider," said DI Dr. mont. Gerhard Panzl, Head of Additive Manufacturing at Fuchshofer.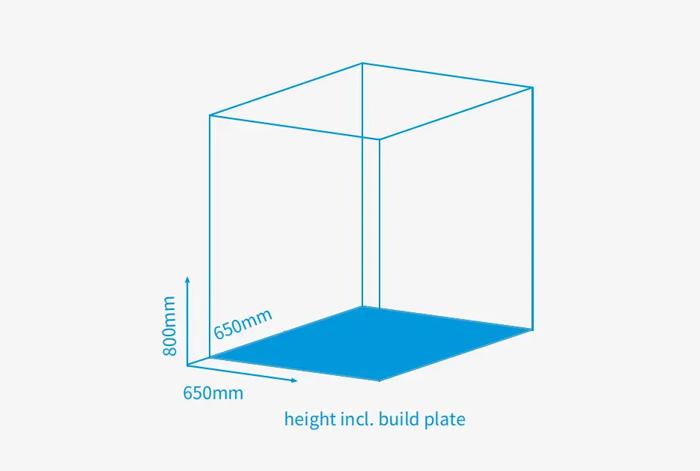 Build Volume of EP-M650
"The fact that 3D metal printing represents a meaningful expansion of traditional component manufacturing became clear to us when we purchased our first 3D metal printer in 2016. Where machining technology reaches its limits, additive manufacturing showcases its strengths. Topology optimization, near-net cooling channels, free design, or accelerated prototype development - all of this makes additive manufacturing a game-changer in the entire industry," stated Hannes Fuchshofer.
Eplus3D's Quad-Laser system EP-M650 features a spacious build volume of 650 x 650 x 800 mm, offering increased productivity and efficiency compared to other equipment manufacturers. Achievable layer thicknesses of 120µm and more as well as effective build rates of 190 cm³/h result in a significant increase in production capacity. With the substantial enhancement in printing efficiency, Fuchshofer can now compete more effectively with traditional manufacturing methods. More information about EP-M650 and Eplus3D other large-format multi-laser metal AM machines will be shown at Booth 12.0-D41, Formnext 2023. Welcome to stop by for more solutions.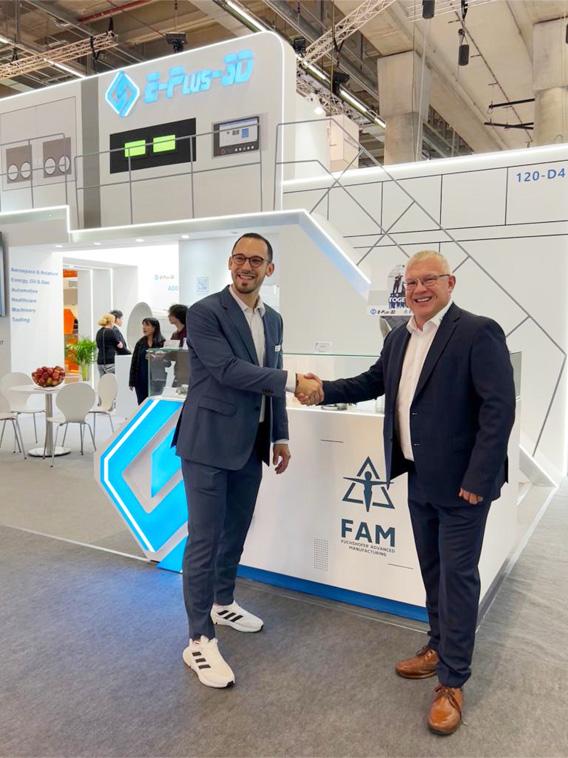 "Through the partnership with Fuchshofer Advanced Manufacturing, we can now present our technological advancements in stable multi-laser control, outstanding system stability, and produced parts properties to a broad European customer base. The closed powder loop and maintenance-free filtering system enable the combination of the highest efficiency and user safety," noted Enis Jost, Deputy General Manager of Eplus3D Tech GmbH.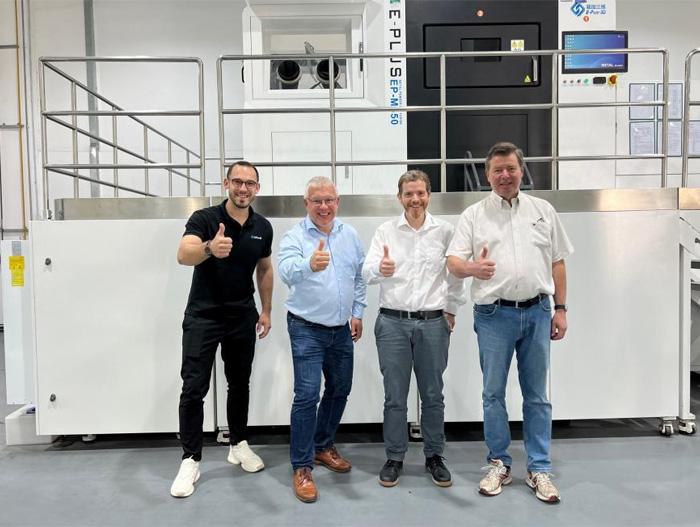 About EP-M650
Using MPBF (Metal Powder Bed Fusion) technology, EP-M650 is using a large building envelope and quad laser systems to ensure a high efficiency production. The precise positioning and innovative area splicing control technology offers uniformity and stability throughout the whole printing phase.
The system can operate with various metal powders such as titanium, aluminum and nickel-based alloys, maraging steel, stainless steel, chrome cobalt alloys and other materials. It is suitable for the direct manufacturing of large-size, high precision and high-performance parts in the aerospace, aviation and automotive industry, etc.