AM Japan (Additive Manufacturing Expo), with 1210 exhibitors gathered at Tokyo Big Sight, opened grandly yesterday, over ten thousands of users from the manufacturing industry visited in the morning of Day 1 (June 22nd, 2022). Eplus3D participated in the show with the latest technologies and additive manufacturing solutions.
AM Japan (Additive Manufacturing Expo) is an exhibition about AM and 3D printing technology, including additive manufacturing, 3D printers, materials and contract manufacturing services. It attracts many visitors from the manufacturing, production engineering, prototyping, design, development and purchasing sectors, as well as from the construction, entertainment and advertising industries, who actively engage in business discussions with exhibitors.
This exhibition gathers AM products, 3D printers and materials under one roof. Products and technologies that contribute to shortening development and manufacturing cycles and reducing costs are exhibited, and active business meetings taken place.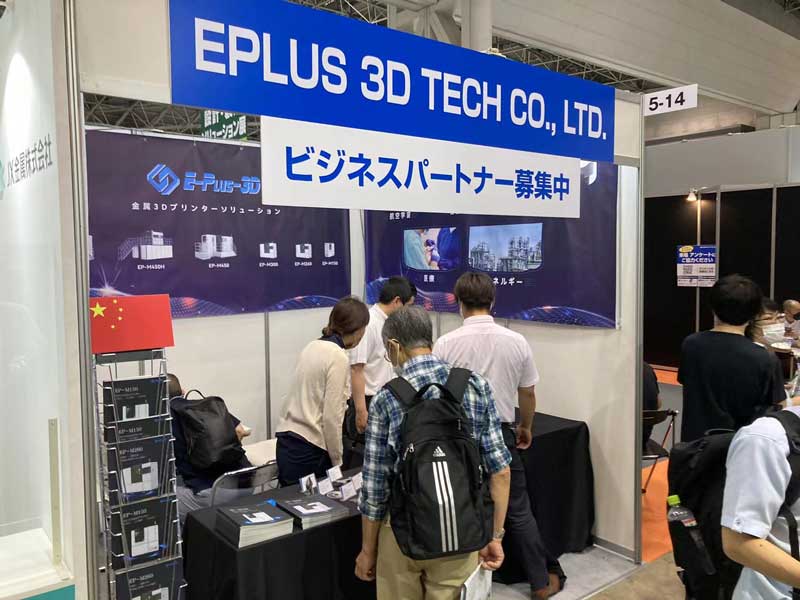 Exhibitors at our booth
During the show, exhibitors have access to new technology introduction, talk with our AM experts for technical consultant and also we are looking for partnering collaboration. Only at exhibitions, exhibitors can actually see and compare actual products, machines and metal parts.

Heat Exchanger Lightweight Bracket
Process: Metal Powder Bed Fusion Process: Metal Powder Bed Fusion
Material: Aluminum Alloy Material: Aluminum Alloy
Equipment: EP-M260 Equipment: EP-M260
Size: 57 x 82 x 63 mm Size: 53 x89 x31 mm
Application: Automotive Application: Aerospace&Aviation
More and more high-quality and high accuracy printed items have been presented, come on and stop by our booth, have fruitful business meetings with our AM experts and meet key industry professionals in person.
About High Efficiency & Scale Production Metal Powder Bed Fusion EP-M260
The EP-M260 is an industrial metal 3D printer that uses advanced metal powder bed fusion (MPBF) technology. It is capable of easily and quickly converting CAD data into high-performance, complex structure metal parts. The 3D printer is an ideal choice for medium sized parts and small batch production.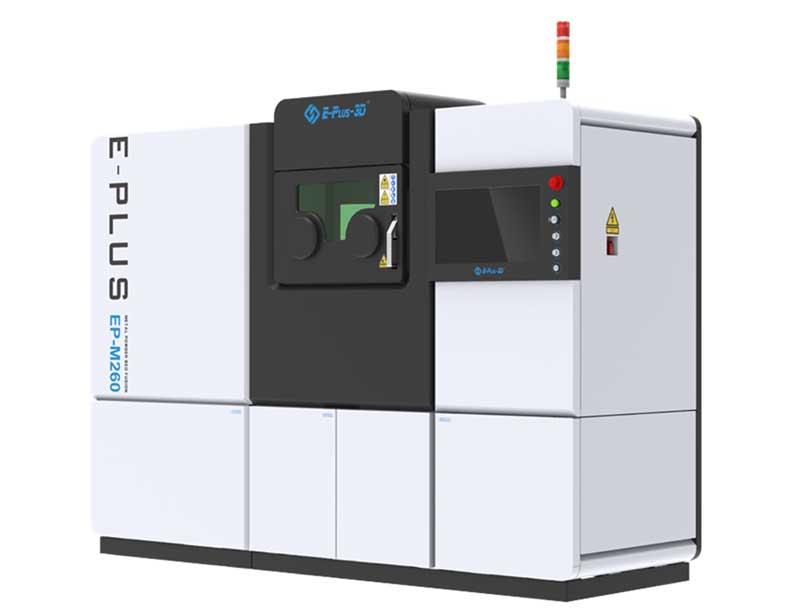 About Eplus3D
Founded in 2014, Eplus3D develops and manufactures 3d printing equipment for industrial use. To enable easy, user friendly and affordable production systems, with almost 300 employees, Eplus3D offers a comprehensive landscape of additive process chains that help to create profitable business cases for its customers all around the world and from various industries such as medical, aerospace and automotive.