Metal additive manufacturing (AM) parts are essentially "welded" to the build plate, so the part cannot be pulled out without assistance. Even so, additively manufactured parts require post-processing before they are ready for use. The following are some of the costs associated with post-processing AM parts. The Heat treatment process is considering as one of the most important procedure during post-processing AM parts.
Stress relief: When the parts are formed layer by layer, the heating and cooling of the metal will produce internal stress. The internal stress must be eliminated before the part can be removed from the build plate. Otherwise, the parts may bend or even break. In order to reduce the pressure on the parts, you need a large enough oven or stove (preferably with environmental control) to fit the entire floor. Many people recommend using the oven in an inert environment to minimize oxidation on the surface of the parts. Others prefer vacuum furnaces, which cost much more (US$100,000 vs. US$10,000 to US$30,000).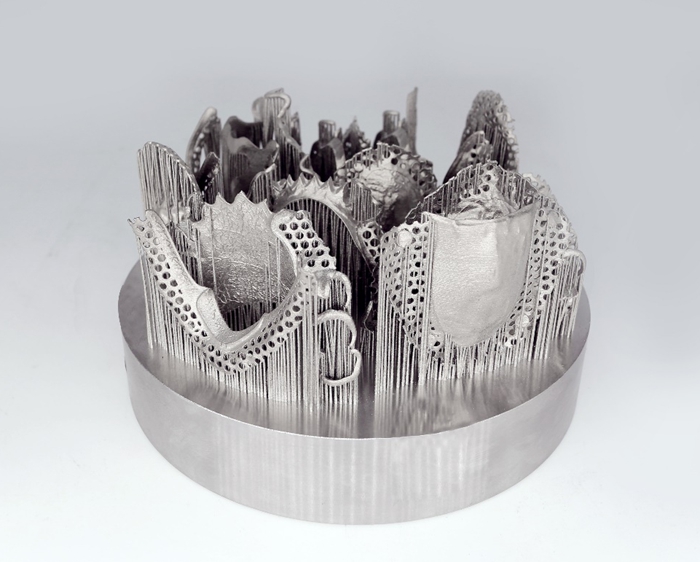 Titanium dental Partial frameworks after heat treatment
Through the experience gained from working with customers and several universities, Vacuum can benefit from:
1. Minimizes surface contamination at high processing temperatures, resulting in improved component mechanical response.
2. It makes the mechanical and corrosion verification tests of various printed components extremely repeatable.
3. In some cases, the sample surface contaminated by the printing process is cleaned and made to shine. As we have already seen, it occurs in a controlled atmosphere, but not completely oxygen-free.
In addition to these advantages, the materials mentioned above are mostly used in aerospace and medical applications, and very strict rules must be followed to reduce surface contamination and maximize mechanical properties.
From what has been presented so far, vacuum heat treatment has turned out to be an essential post-treatment step given the specific components and materials processed with SLM technology.