The practice of reducing costs, improving quality, and increasing efficiency is the only way for mold companies to continue to improve their competitiveness, and the metal additive manufacturing-3D printing technology based on the selective laser melting process provides new possibilities for achieving these goals. The use of 3D printed special-shaped water and air channels to improve mold quality and reduce costs throughout the injection cycle has been generally accepted by the industry.
Nevertheless, due to user's initial concerns about powder performance, cost and lack of application knowledge in the mold manufacturing industry, the application of additive manufacturing in the mold manufacturing field is still slow. Generally, mold manufacturers have a strong sense of risk, and they also need to maintain the lowest cost advantage in the production of injection molds. The pressure on mold manufacturers is considerable. If you use additive-manufactured mold cores in the mold, its advantages are very obvious, but at the same time it also increases a certain cost. So, is it possible to apply 3D printing technology and reduce the overall cost of the mold? Of course! The grafting printing process came into being.
Grafting printing means not starting from scratch, but to complete the additive manufacturing process of parts on existing materials. The substrate is generally manufactured by milling and subtractive manufacturing. Therefore, some people also call this manufacturing method hybrid manufacturing.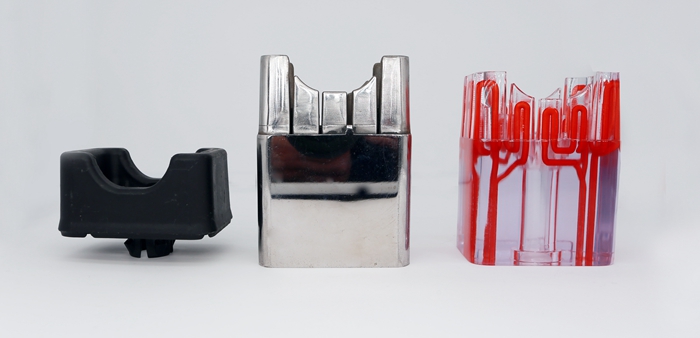 On the client application side, the demand for grafted printing has never stopped, and it is showing an increasing trend. The initial development of grafting printing was for cost reduction considerations. For example, in the mold industry, 3D printing conformal waterways are used only in the parts that need to be optimized, while the traditional straight waterways are used in the parts where there is no heat accumulation. Hybrid manufacturing can effectively reduce the cost of mold manufacturing.
As the types of 3D printing applications continue to increase, some mold manufacturing users realize that if 3D printing is used to produce large and dense structures, not only will the printing time be long, but also the internal stress will be concentrated, and the large and dense structures in the parts are more suitable for reducing processing. Therefore, for this kind of parts, 3D printing is only used for the necessary parts, that is, the voice of using grafting printing is very high.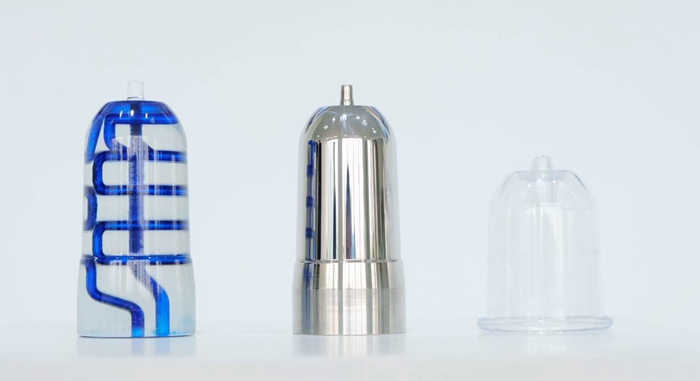 EPLUS3D is now providing mold hybrid manufacturing solution to the mold industry, if you are interested in this technology, please feel free to contact us!