What is metal 3D printing?
3D printing, also known as 'additive manufacturing', is an innovative manufacturing technology that provides a powerful foundation for the success of modern industries. It not only greatly improves the efficiency of fine parts manufacturing, but also solves the problem of material consumption in traditional subtractive manufacturing. Under this advanced technology, enterprises can be design-oriented and CAD data -supported, fully automate and digitally manufacture products of different materials.
Metal 3D printing is the process of using metal powder as the material to manufacture the designed metal. Today, metal 3D printing is widely used in aerospace, automotive, energy, healthcare and other fields. At the same time, competition in the metal 3D printing industry is increasing, which also brings challenges for manufacturers to find suitable printing equipment. To achieve efficient production, it's essential to find a high-performance and cost-effective metal 3D printer.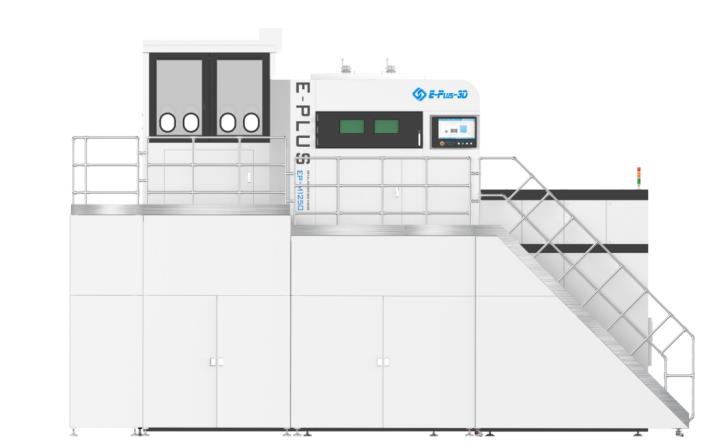 Eplus3D Metal 3D Printer EP-M1250


What can be metal 3D printed?
With the development of 3D printing technology, a variety of materials and designs can be manufactured. Different from traditional manufacturing, 3D printing is a digital process from design to optimization, simulation to process, and full-cycle equipment maintenance. Metal 3D printers are designed to break through the limitations of creativity and finished products, which is also an important difference between additive manufacturing and traditional manufacturing processes. Metal 3D printing technology has brought new vitality to the industry and created infinite possibilities for customers. It has been adopted by medical industry, including dentistry, spinal implants, and orthopedic appliances, and aerospace and aviation applications.

The vision of Eplus3D is to bring 3d printing to direct manufacturing and drive industrial manufacturing enter a new era. We believe that metal 3D printing can maximize the designer's creativity and optimize the product function. As your partner for tailored metal AM solutions, we strives to bring you long-term success, from a professional start in industrial 3D Printing solutions to qualified system maintenance and globally available support.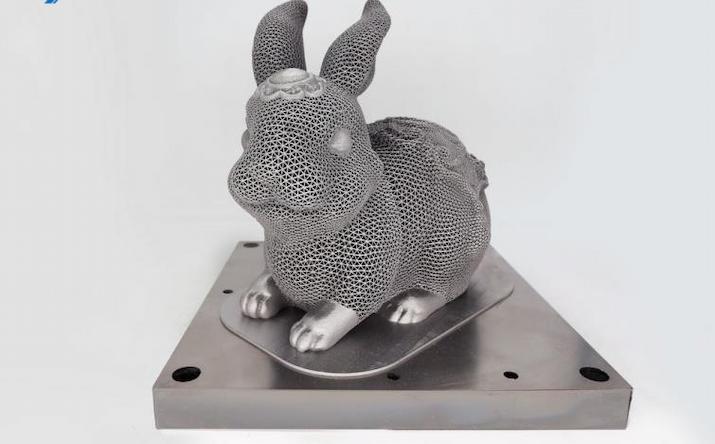 Metal 3D printing sample by Eplus3D


How does metal 3D printing work?
Imagine how those common printers work - jetting or lasering different materials onto paper and forming a specific pattern from point to surface. Yes, 3D printing is a similar but relatively complex three-dimensional printing process. It is a technique that applies layer-by-layer accumulation of discrete materials (powder, liquid, silk, etc.) to manufacture physical objects based on three-dimensional CAD design data, which significantly reduces equipment costs and energy consumption.

The most widely used technology is selective laser melting technology, that is, metal powder bed fusion technology. It directly heats the metal powder through the laser, melts and quickly solidifies into the designed metal product. In order to better melt the metal powder, this technique requires the use of a laser beam with a high absorption rate. Materials for metal 3d printing include stainless steel, nickel-based alloy, cobalt chrome, titanium alloy, aluminum alloy, etc.
Our motivation comes from witnessing the success of our customers. We are committed to developing high-performance and low-cost 3D printing machines. In the past 30 years, Eplus3D has done a series of R&D and optimization based on MPBF technology. Since our equipment is easy to operate, high quality and user-friendly, we have won the trust and support of many customers.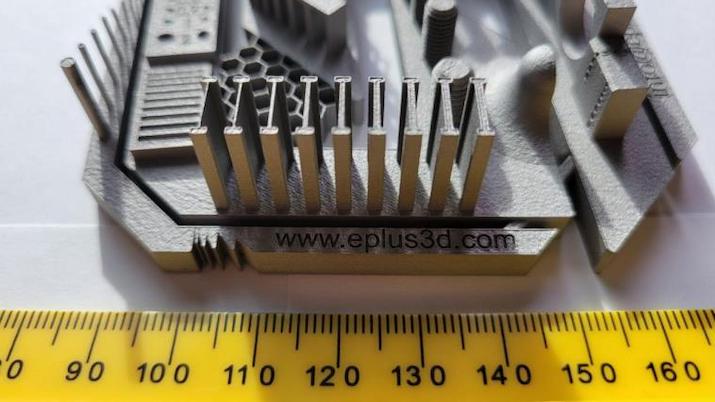 Metal 3D printing sample from Eplus3D


What print service can be expected?
Most customers will choose multi-laser metal 3D printers to obtain high-precision and high-efficiency products.For example, Eplus3D uses customized core optics and a full set of flame-retardant filter elements to make the entire manufacturing process safer and more reliable. For high-tech products, a convenient and easy-to-use software system can also greatly reduce training cost and operating time. During the printing process, the manufacturing progress and parameters need to be displayed in real time in order to monitor the work progress. Eplus3D control software can fully meet the needs of the production control system, intelligently track the entire process, and provides customers with a simple interface.
We have our own software solutions independently developed by Eplus3D, which has the advantages of comprehensive parameters, adjustable development, and automatic identification of different features. It can not only support printing processing of different types of parts, but also batch and fill processing data.
Perfect after-sales service is the key to long-term success. After the equipment transaction is over, we will provide training courses to help customers operate metal 3D printers proficiently. In addition to professional tracking maintenance, we can also provide customers with complete 3D printing technology application solutions. Welcome to contact us for more details!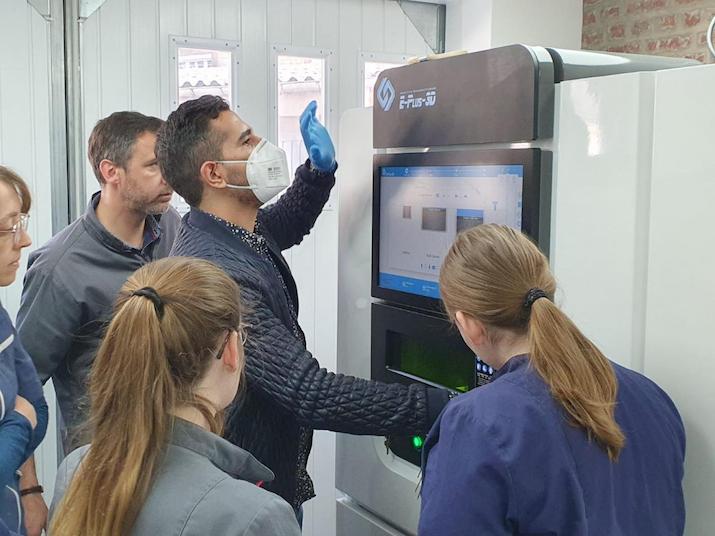 System training by Eplus3D engineers on customer's site