Overview
Additive manufacturing technologies (AM) or 3D printing allows the layer-by-layer production of complex parts with features that are difficult to achieve by traditional methods.In metal powder bed fusion process the quality and of the powder raw material are of paramount importance, as the process relies on thin layers of metal powder being deposited and melted to produce metallic parts. In this technology, conventional powder quality assessments are limited to particle morphology, size distribution, density and flowability. In addition, Additive manufacturing has several advantages. For example:
· Freedom of Geometry: Hollow spaces or cooling channels can be integrated into components. This makes it possible to save weight or combine electrical or mechanical functions in one part.
· Digital Manufacturing: With this technology it is easier to produce a part direct from a CAD file. No casting forms are needed and none CNC-code has to be programmed. Usually, the CAD file only have to be edited to include support structures and divided into layers (slicing) with a data preparation software.
· Finished Parts and Time Saving: After the printing process the parts are almost ready to use and it is only necessary to finish the function areas like bearing places or screw threads. Additional post processing technics like sanding or coating is also possible. This allows the user to save time.
In this case study, The Delta Racing team at Mannheim University of Applied Sciences and Eplus3D Tech GmbH recently demonstrated that additive manufacturing technology can dramatically reduce costs and material in the production of automotive components. Eplus3D has printed several parts for Delta Racing until now and a few of these are shown below. The long-lasting relationship helps both our business by combining knowledge, consumer reach and technology. We all can build a team, where individual members can learn from each other through giving and receiving feedback and sharing different perspectives. Both of us will thrive as a result of the combined efforts to help one another.
Topology Optimization
Front and rear diverter are necessary to transfer the forces from the wheel carrier to the spring-damper unit. Additive manufacturing gives the user more freedom to design the part for the same function and make it lighter at the same time. To achieve this, the Delta Racing Team used the SKO (Soft Kill Option) method to identify all the areas where material is not needed. In areas of high stress, the E-module is increased in the simulation, while in areas of low stress, it is decreased. In conclusion, the software creates a function of the E-Modul about the tension in the different regions of the part.
For the Simulation the following aspects need to be defined: All different ngles and load cases need to be identified. The boundary and ancillary condition together with the loads of the system must be set. Afterwards, the program calculates the optimum shape of the diverter for all the load cases. As a result, the safety factor and the force flow can be controlled.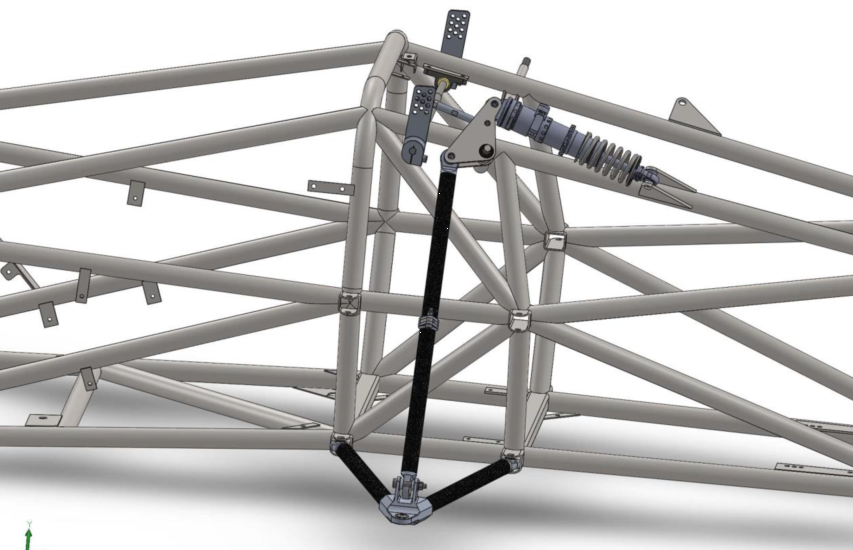 Diverter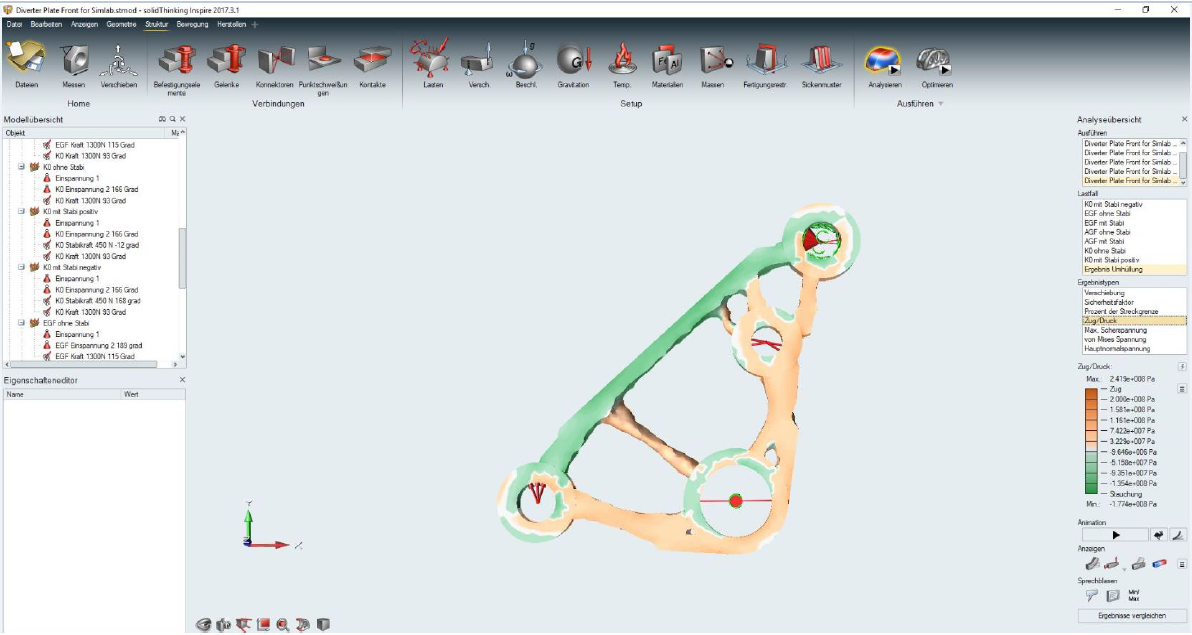 Tension-compression of the optimized diverter
Design for Manufacturing
For better results, the generated topology optimized geometry needs to be improved. For this step, different approaches can be used. The Delta Racing team works with Solidworks to reconstruct the shapes with curves, avoiding sharp and small corners. To validate the generate design, a mechanical structure analysis must be performed.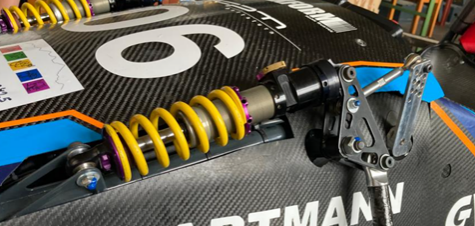 Rear diverter with traditional methods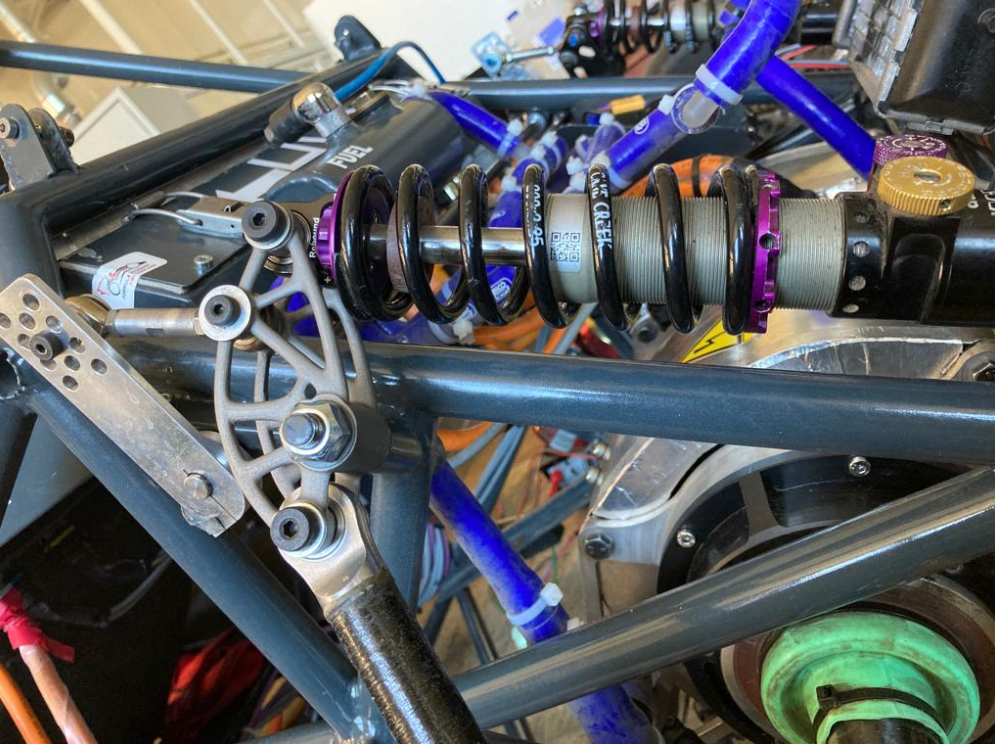 3D Printed diverter after post processing
Wishbone

The automotive parts and accessories market is an important source of revenue for global automotive manufacturers. With the 3D technology it is possible to print parts with geometries, that are difficult to realize with conventional methods, and it is also more cost effective, when non series production take place. An example of this can be seen on pictures below. The wishbone is used to connect carbon tubes, which are used in the suspension with each other and with other components such as the above described diverter. Eplus3D supported the team in manufacturing the parts using Ti6Al4V Titanium Alloy powder. In this case, Delta Racing could fulfil their design requirements, resulting in a win-win situation regarding cost and weight. In an average, the weight could be reduced by over 50% and the whole car could benefit of a weight reduction of around 3kg.

The MPBF printing technology, not only allows the user to produce high performance parts, it also improves the efficiency of whole chain, from production time to the performance of the part.
Print Parts

In this case the delta racing team decide to print the diverter with a titanium alloy, saving more than 60% of weight. The weight was reduced from 240g to 91g per part, what means around 600g less for the racing car. In addition additive manufacturing offers the team maximum geometric design freedom and due to the lower material consumption, costs can often even be reduced significantly.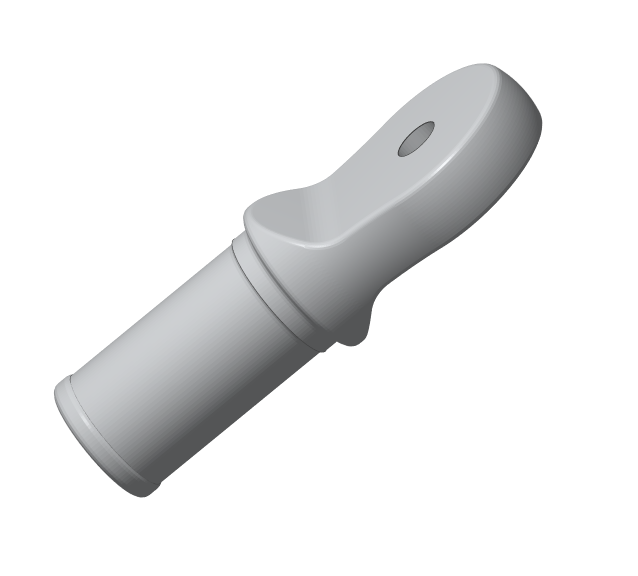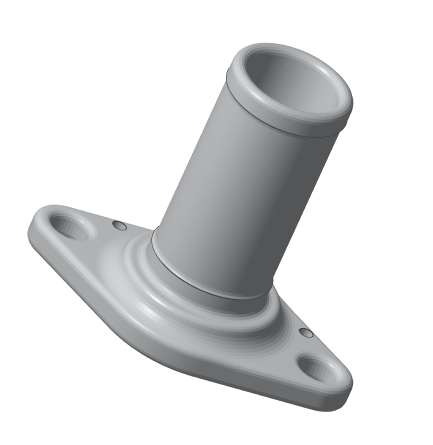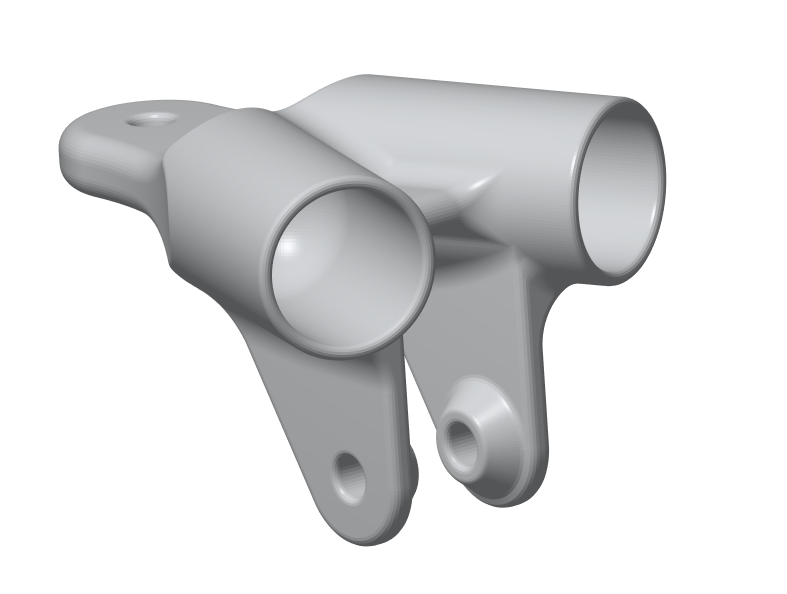 Push pull rod shims Push-pull rod socket Suspension steering system socket
Machine-EP-M260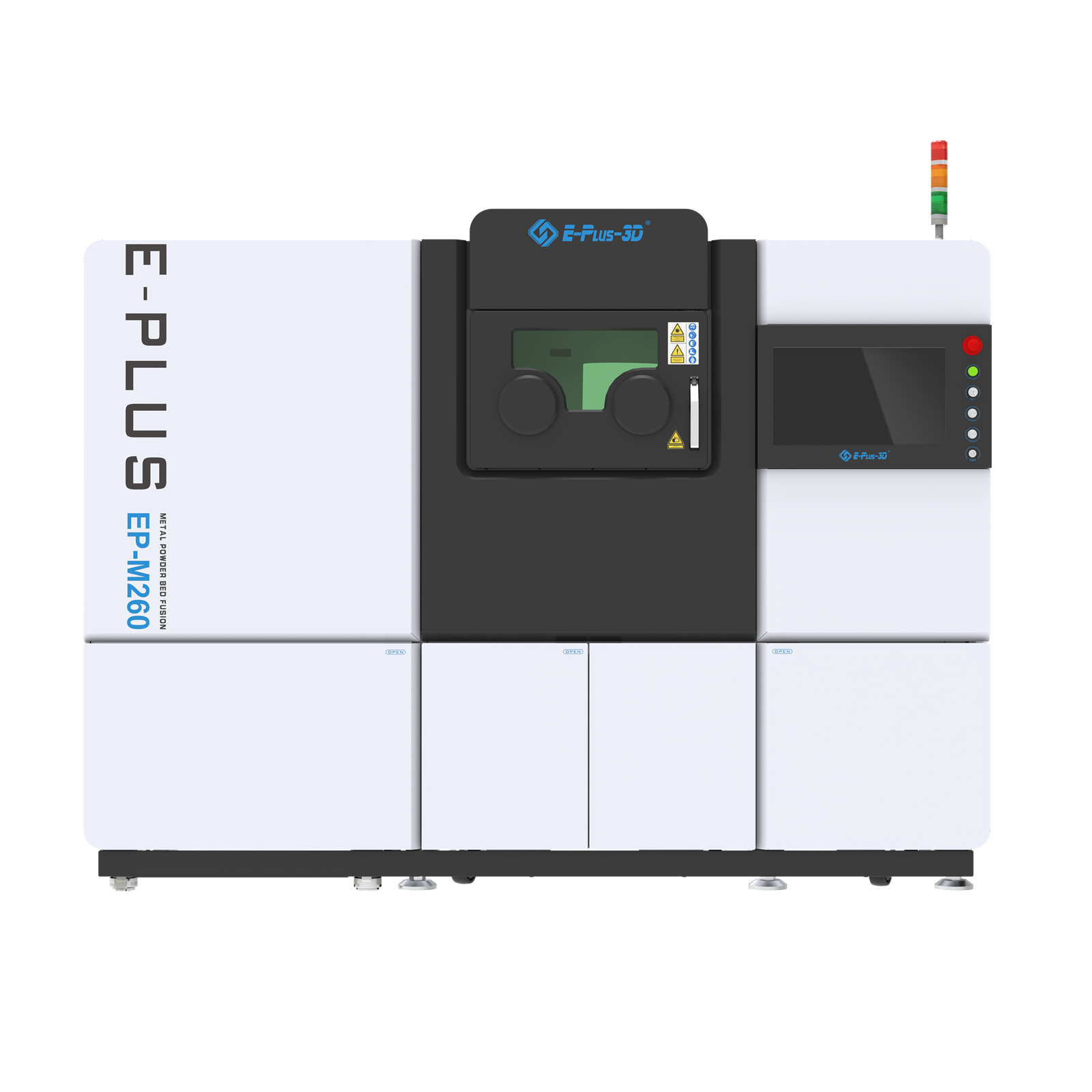 Parameters
• Build Volume: 266×266×390mm3
• Optical System: Fiber Laser, 500W/1000W (single or dual-laser optional)
• Spot Size: 70~100µm
• Building Speed: Single Laser 15~35 cm3/h
Dual Laser 25~55cm3/h
• Layer Thickness: 20~120µm
• Dimension: 2800×1300×2410mm3
• Application: Aerospace, Aviation, Automotive, Tooling etc.
• Material in this case study: Aluminum and Titanium
Please go to https://www.eplus3d.com/products/ep-m260-metal-3d-printer/ for further information.