It is very sad to say goodbye to IDS 2023, we have definitely overreached the expectations we had! During the exhibition, we reunited with many familiar friends and so happy to meet new faces and companies in the dental industry. As the world's largest dental event, many leading technologies in the dental industry are gathered here, which is also a precious opportunity for Eplus3D to witness the infinite possibilities of the future.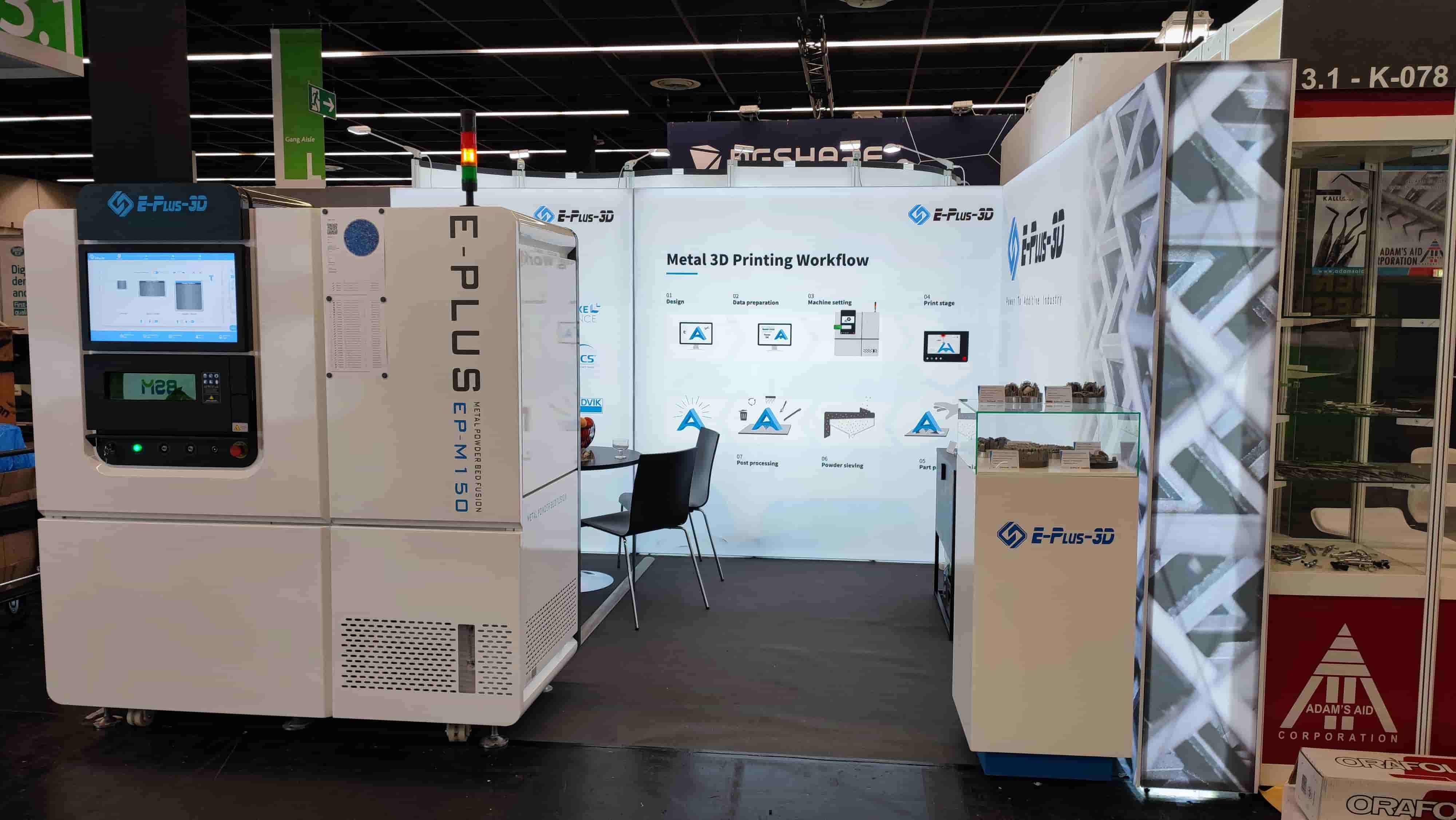 Eplus3D has conducted further exchanges with hundreds of companies on the topic of dental 3D printing. Many experts have expressed a keen interest in metal 3D printing. We brought the Eplus3D dental metal 3D printer-EP-M150 and its printed samples at the booth for IDS. It is a professional metal 3D printer whose build chamber is Φ153 mm x120 mm³and with single/dual laser optional system. With high performance and stability, the application of EP-M150 in the dental industry has been proved a lot. We communicated to many dental experts how metal 3D printing can make dental manufacturing more efficient and convenient, and many of them were amazed by our samples. Overall, it was a great experience for us to exchange more technology and information for the dental industry.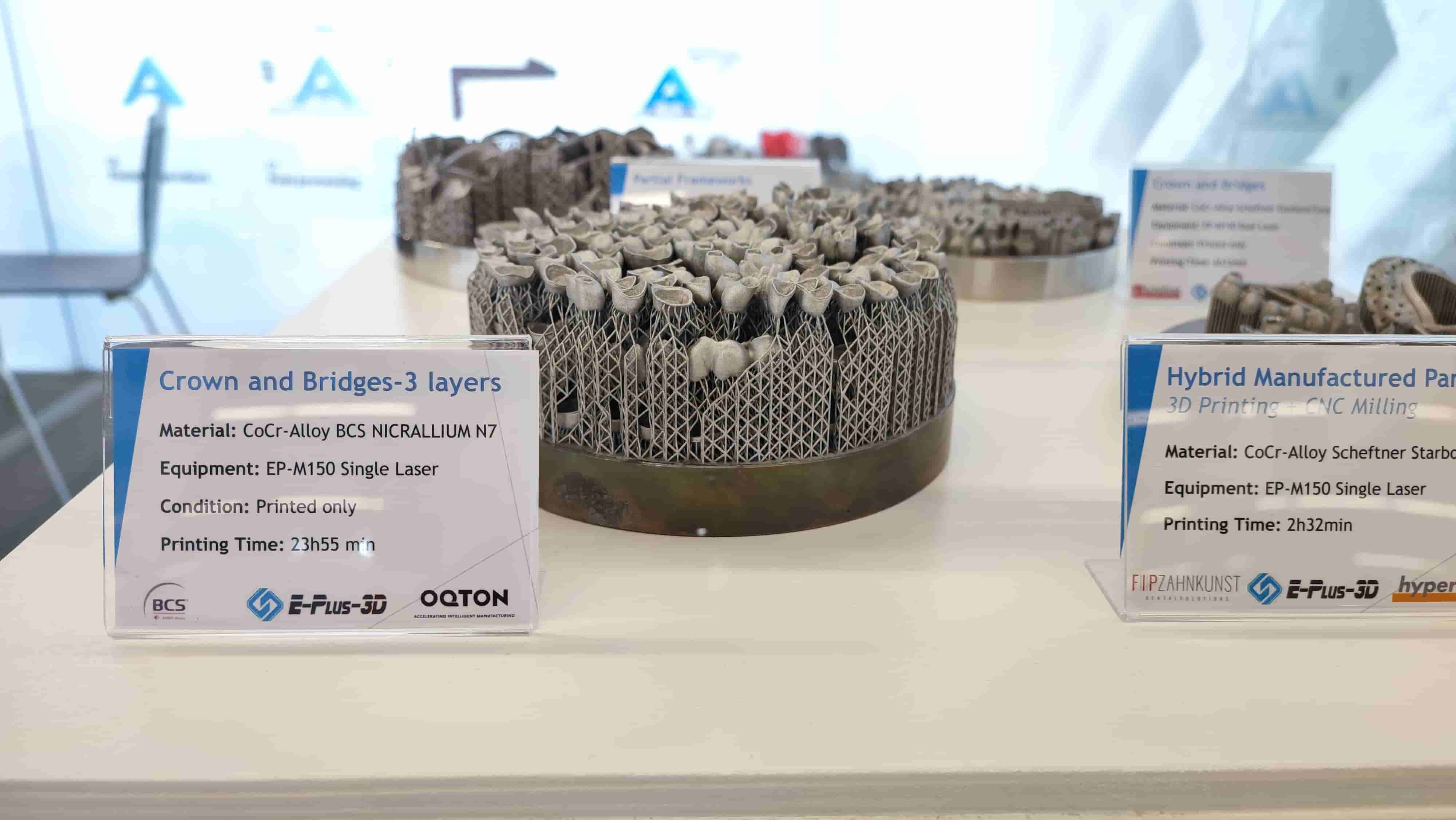 This is our first time in IDS and Eplus3D will definitely continue to participate in the next few years. Different from the additive manufacturing exhibitions we have participated in in the past, IDS has gathered the latest technologies in the global dental industry. We are lucky at this event to have the opportunity to explore the potential of the dental industry with the world's leading technology companies, not just 3D printing. Eplus3D will keep pace with the dental industry and provide a more comprehensive metal 3D printing solution for the dental field. Bye bye IDS, and see you in 2025!