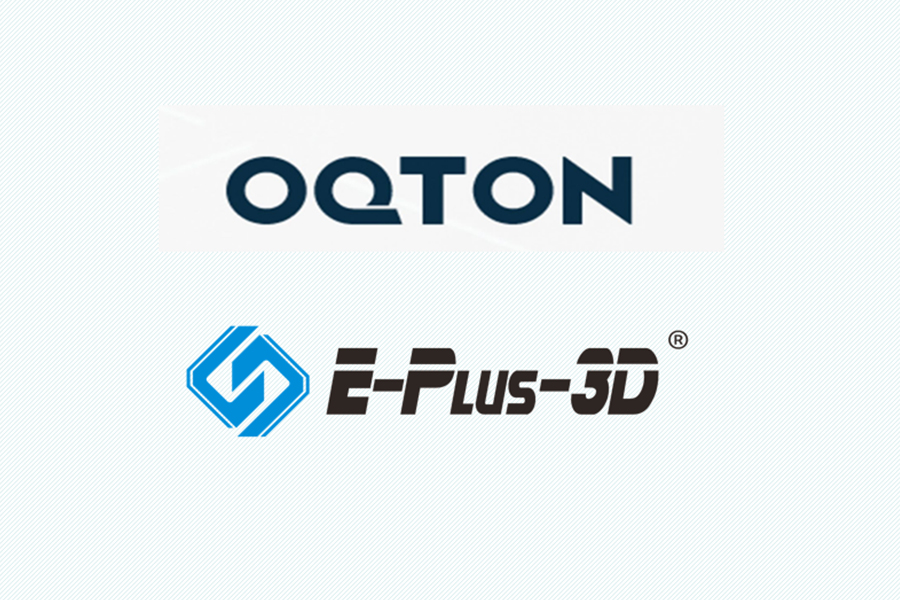 Oqton, a software provider helping manufacturers increase innovation and efficiency by intelligently automating production, and Eplus3D, a leading global supplier of metal 3D printing solutions, today officially announced that we have entered a strategic partnership. Through this collaboration, both companies intend to enable dental laboratory professionals to increase productivity, thus providing better service to their customers. This will be possible by making Oqton's unique AI-powered Manufacturing OS platform available to users of Eplus3D's industry-leading metal 3D printers. The combination of Oqton's Manufacturing OS, Eplus3D's print technology, and both organizations' deep dental expertise will result in dental solutions that include full traceability as well as automation.
The patient-specific nature of dental restorations makes it an optimal application for additive manufacturing (AM). Yet, for dental laboratories that are trying to integrate AM into their production workflows, they are often challenged by a lack of qualified personnel and the need for time-consuming, repetitive workflows, as well as regulations and certifications such as the EU Medical Device Regulation and ISO-13485 that require end-to-end traceability of machines, people, and material, at every step of the dental workflow. With Oqton's Manufacturing OS, Eplus3D's customers will have full transparency and traceability across the production workflow through manufacturing execution system (MES) and machine monitoring (IoT) capabilities – helping to increase efficiencies and providing greater peace of mind. By leveraging AI, Oqton's Manufacturing OS automates the end-to-end workflow, from initial design to preparing files for production which can help significantly reduce person-power requirements. Oqton's software also includes high-density layered nesting and interlocking 3D nesting of removable partial denture (RPD) frames allowing to fit significantly more parts, as well as optimized support strategies that require less post-processing time and thus help maximize productivity. The Manufacturing OS also enables scheduling and planning for a customer's workforce, machines, and material, across multiple production sites with full version history to facilitate regulatory compliance.
"We're excited to officially recognize Eplus3D as a trusted partner amongst a host of forward-thinking industry leaders," said Kris Wouters, general manager – healthcare, Oqton. "We are impressed with their commercial success based on the metal 3D printing technology they've developed, and its ability to help dental labs produce patient-specific devices such as crowns, bridges, and RPD frames. As we move forward, we will continue to deepen our technical collaboration, further helping customers achieve desired results with improved productivity while maintaining regulatory compliance."
"Our collaboration with Oqton first began in 2018, as we set out to fully integrate their innovative Manufacturing OS into our Eplus3D printers," said Mary Li, head of the overseas division, Eplus3D. "Since that time, we've become increasingly acquainted with their expertise and technology, and are impressed by the easy-to-use, smart algorithms they've created. We're looking forward to our continued collaboration to simplify production workflows for our customers – helping them unlock the full potential of AM to accelerate industrialization."
Oqton and Eplus3D's customers are already realizing the benefits of this partnership. Willem Van Cauwenberge, head of engineering, MT3D said, "Oqton allows us to get the most out of our EPlus3D printer. It significantly simplifies and improves our workflows compared to our previous software solution, and more importantly, for dental parts, it almost completely automates the data preparation. Oqton saves us invaluable time setting up each build."
About Oqton
Oqton helps manufacturers increase innovation and efficiency by intelligently automating production. Oqton unifies engineering and production with an AI-powered, technology agnostic cloud-based Manufacturing OS for complete traceability and visibility across an organization. In combination with Oqton's specialized applications for reverse engineering, inspection, design, 3D printing, and simulation, including Geomagic, 3DXpert, and Amphyon, manufacturers can connect technologies and machines across multiple sites. Oqton is trusted by globally recognized manufacturers, and supported by partnerships with machine vendors, service bureaus, and materials providers. For more information, visit www.oqton.com or LinkedIn.
About Eplus3D
Founded in 2014, Eplus3D develops and manufactures 3D printing equipment for industrial use. To enable easy, user-friendly, and affordable production systems, with almost 300 employees, Eplus3D offers a comprehensive landscape of additive process chains that help to create profitable business cases for its customers all around the world and from various industries such as medical, aerospace, and automotive.
About Eplus3D Metal 3D Printer
Eplus3D metal 3D printers are all designed for industrializing additive manufacturing solutions. EP-M650 was acquired by JINGYE Additive Manufacturing for Aerospace and the brake disc was designed for the railway industry. Our 3D printers have been exported to more than 40 countries and regions, such as Europe, America, Japan, South Korea, and Southeast Asia. Welcome to contact Eplus3D for more tailored AM solutions.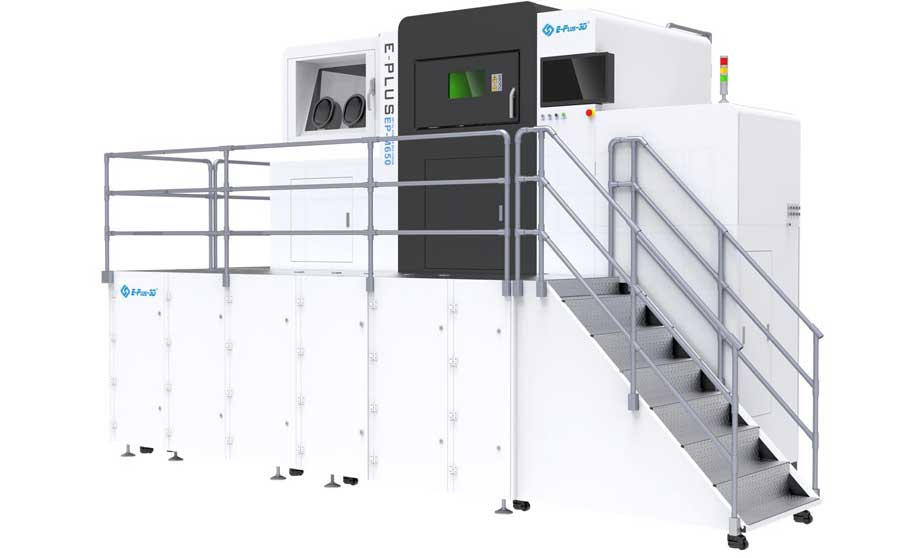 Eplus3D Quad Laser Large-format Metal Additive Manufacturing System EP-M650