According to Market reports, aluminum 3D printing is growing rapidly, accounting for nearly 10% of the 3D printing market in mid-2019, of which the 10-year compound growth rate of aluminum alloy in the automotive industry is 51.2%.
At this stage, there are still challenges in process and material technology to manufacture aluminum products through the SLM metal 3D printing process. However, with the development of technology, in the foreseeable future, aluminum alloy 3D printing will be highly concentrated in the field of powder bed melting.


1. Aluminum 3D printed body structure
3D metal printing has become an important part of the modern automotive design and prototyping process. Among them, DMG MORI uses metal 3D printing technology to develop aluminum alloy in the factory, and produces various 3D printed parts for Porsche.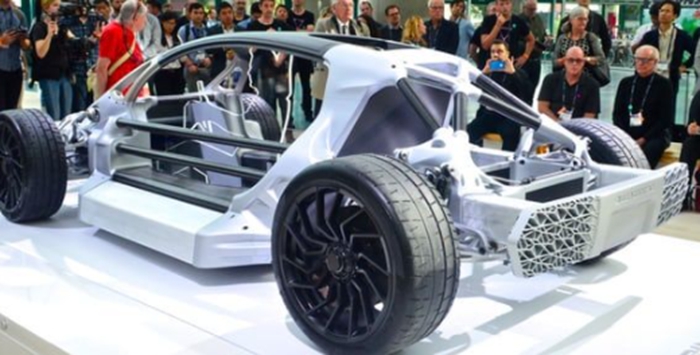 2. Aluminum 3D printed hydraulic components
Lightweight aluminum alloy is perhaps the lightest material with good mechanical properties. Aidro Hydraulics can design and print hydraulic manifolds with 250 bar just like ordinary traditional manifolds. This 3D printing manifold mainly uses stainless steel and aluminum alloys, especially AlSi10Mg, which is the most common aluminum alloy in 3D printing. Compared with traditional manifolds, it achieves a 70% weight reduction.



3. Aluminum 3D printed heat exchanger for aviation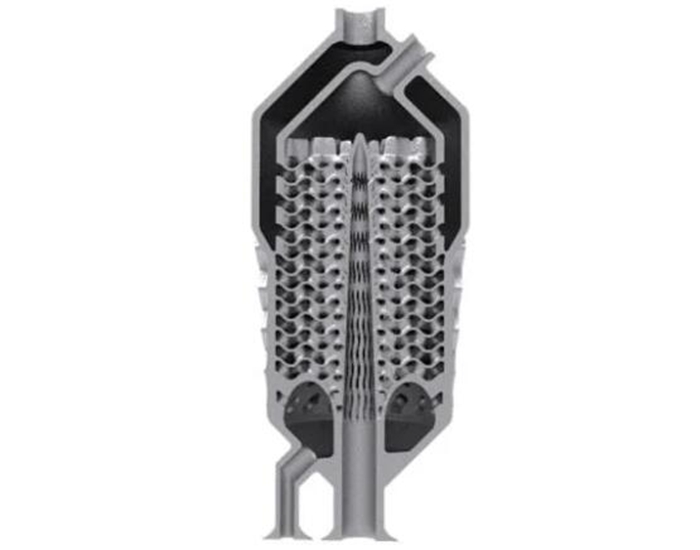 heat exchangers of aviation turbine engines. Source: nTopology
The TPMS has both a high strength-to-weight ratio and a very high surface-to-mass ratio. In order to achieve the minimum wall thickness, the designer chose the high-strength 7000 series aluminum alloy developed by additive manufacturing as the heat exchanger manufacturing material. The yield strength of this aluminum alloy is almost twice that of the cast-grade additive manufacturing aluminum alloy ALSI10Mg. The wall thickness of the spiral structure made from this material can be reduced to half of the original design, and the total heat transfer coefficient is increased by 12%.