On September 9, 2021 to September 11, 2021, Eplus3D showed at Shenzhen World Exhibition & Convention Center for FORMNEXT + PM SOUTH CHINA with its metal additive manufacturing solutions.
During this fair, Eplus3D presented its high-efficiency & scale-production metal 3D printer EP-M260 and its printed parts. Thousands of visitors were attracted and stopped by Eplus3D's booth D43, Hall 9. They were excited about the additive manufacturing technology, creative 3D printing designs and Eplus3D's innovative solutions for industrial metal and plastic additive manufacturing to achieve their business success.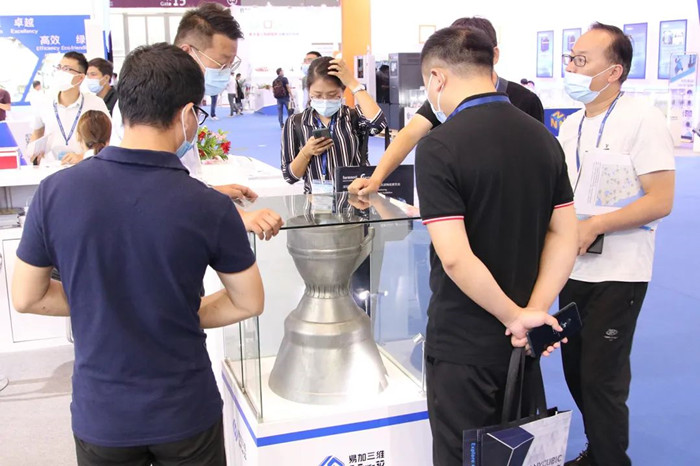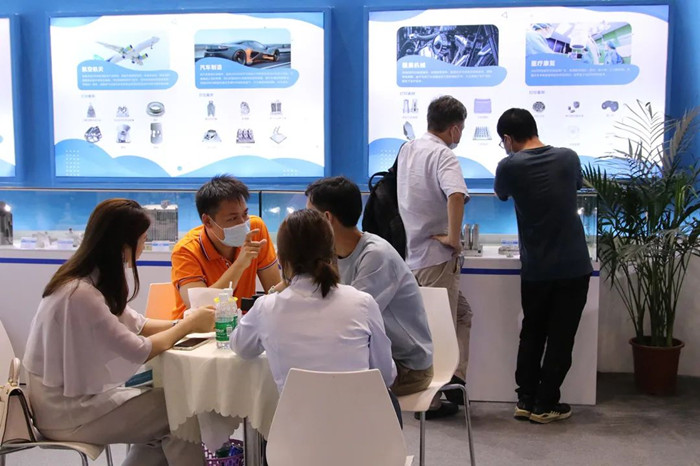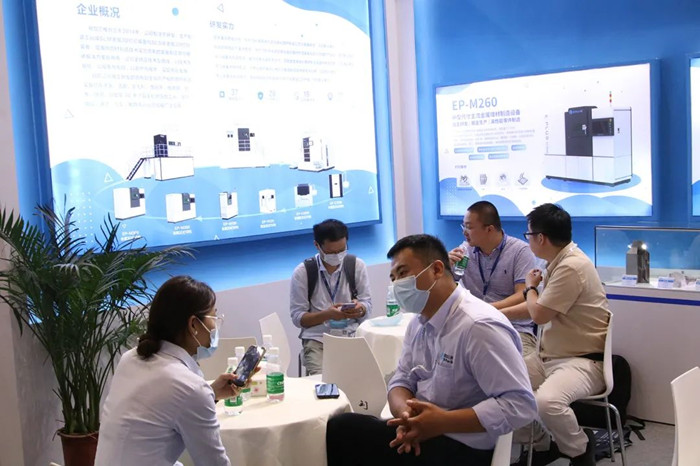 Eplus3D booth surrounded with visitors
Eplus3D metal 3D Printer EP-M260 is an industrial metal 3D printer that uses advanced metal powder bed fusion (MPBF) technology. It is capable of easily and quickly converting CAD data into high-performance, complex structure metal parts. The 3D printer is an ideal choice for medium sized parts and small batch production.
It has four major features:
CONSISTENT PERFORMANCE
l Innovative gas flow management and optimized filter system ensure a stable building environment
l Outstanding sealing capability optimizes oxygen content
l Precise laser beam quality control
HIGH PRODUCTIVITY
l Dual-Laser system equipped with build volume of 266x266x390mm³
l Non-stop operation during filter change
l Optimized recoating strategy shortens coating time
RELIABLE AND EASY OPERATION
l Convenient powder recycling systems and glove box structure minimize powder contact
l Intelligent software ensures less human intervention
l Real-time monitoring of the production environment and building process
LOW OPERATION COST
l Quantitative powder feeding and coating ensure less powder waste
l Advanced filtration system significant increases filter lifetime
l Low inert gas consumption during purging and operation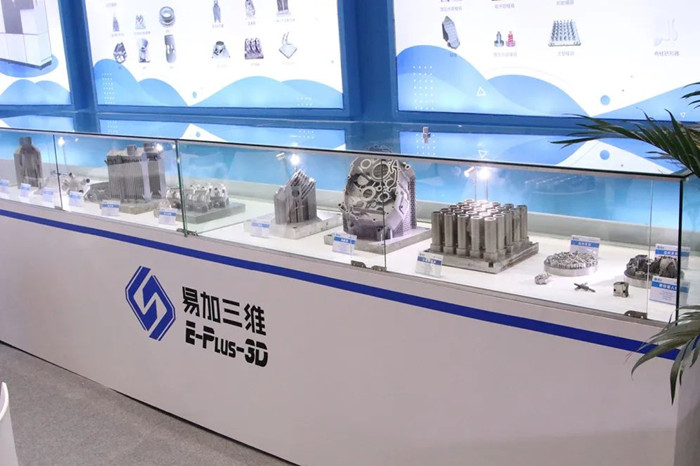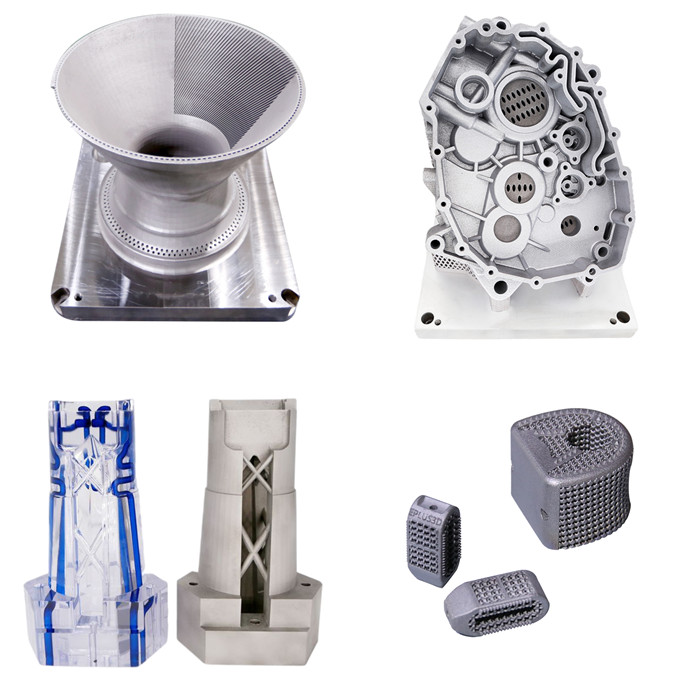 parts printed by EP-M260
About Eplus3D
Eplus3D was founded in 2014, the core technical team has more than 30 years of AM technology accumulation, has been engaged in research and development of industrial-grade Additive Manufacturing systems and application technologies, with MPBF™ (Metal Powder Bed Fusion) , PPBF™ (Polymer Powder Bed Fusion) and Stereo lithography 3D printing technology, provides professional application solutions for the fields of Aerospace, Automotive, Tooling, Health, Dental, Consumer Goods, Precision Manufacturing, etc.
Eplus3D has two facilities in Beijing and Hangzhou, with annual scientific research investment of more than 20% of the revenue with comprehensive invention patents, utility model patents, software copyrights, and appearance patents. It has made great achievements in the design, equipment, process, software, materials and post-processing for the additive manufacturing, with equipment being exported to more than 40 countries and regions such as Europe, America, Japan, South Korea and Southeast Asia, etc.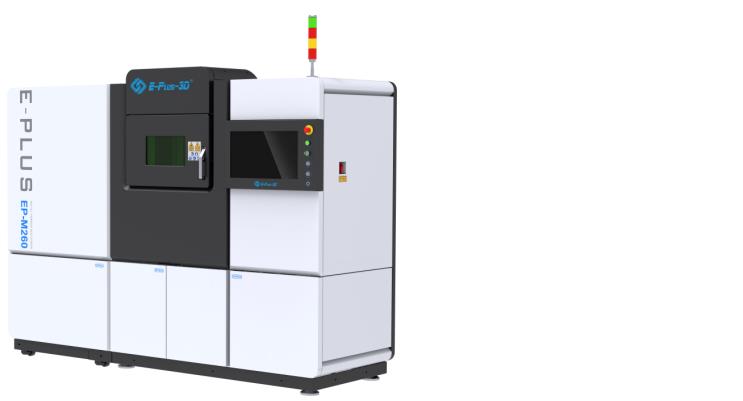 Metal 3D Printer EP-M260