Most parts printed by a 3D printer cannot be used directly, but require various degrees of post-processing, such as cleaning up the residual powder, heat treatment, separation and machine work, etc. The post-processing process needs to be matched to the printing material, printing technique, and part geometry, and sometimes multiple different techniques can be used to post-process one part.
Automation Trends in Post-processing
Although there are many types of post-processing processes for 3D printed parts that seem difficult to operate, in fact, many post-processing processes used in traditional machining fields are equally effective for 3D printed parts. The challenge for the 3D printing post-processing process is how to scale and automate post-processing to support the use of additive manufacturing in volume production, as the mainstream technology transit from low-volume prototyping to mass part production.
Efficient, automated post-processing is not just a need for speed, quality repeatability and consistency are equally important attributes. Data-driven and intelligent software is the key to efficient and automated 3D printing post-processing.
From the perspective of part post-processing, it is important to find a suitable combination of post-processing processes to meet the end user's requirements for surface quality and mechanical properties of parts. A good understanding of the entire production process chain including 3D printing and post-processing processes helps to find the most cost-effective manufacturing solutions for 3D printed parts.
Recently, our partner Advanced Alloys & Manufacturing MB is printing with Eplus3D metal AM machine EP-M300 using INCONEL 718. Apart from removing this part from the building platform using their wire cutting machine, no post-processing procedure was applied, which is not only related to parts shape but also has high requirements for the printing machine.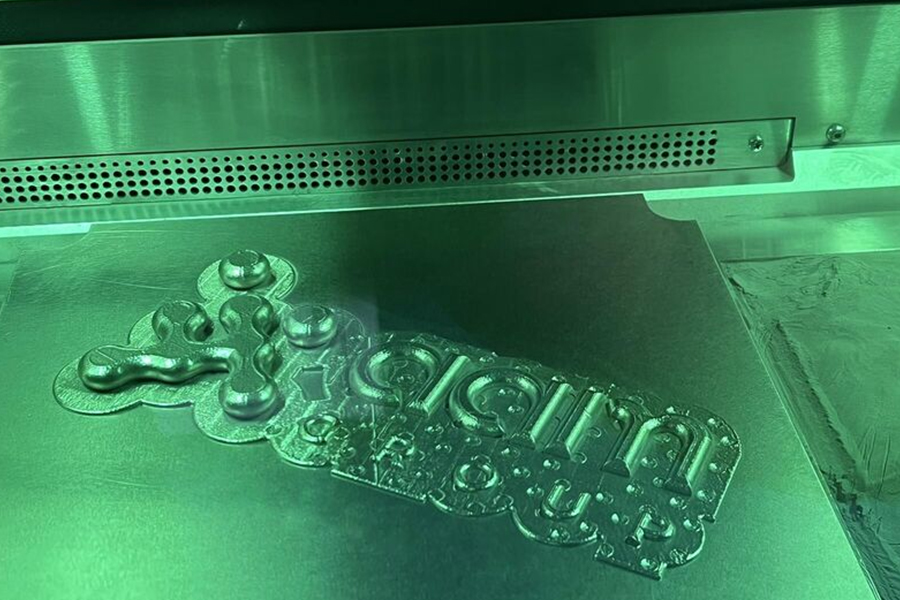 Eplus3D is dedicated to exploring more about post-processing to help our customers to streamline production workflow, welcome to contact Eplus3D for more details.
Metal Additive Manufacturing System EP-M300
EP-M300 is a marvelous metal 3D printer that makes the production of reliable and high-quality large metallic parts viable on an industrial scale, with 500W/1000W single or dual laser optional, an ideal choice for big-sized parts and batch production efficiently.