In Q1, 2021, Eplus3D won another big order for quad-laser EP-M650. 3 sets of EP-M650 metal powder bed fusion machines will be delivered to an aerospace company. The total amount of this order has reached 4 million US dollars.
It appears that more and more large-scale metal 3d printers are emerging. Many enterprises are adopting these 3D metal printing technologies to produce cost-effective metal parts and prototypes, benefiting as well from increased freedom of design linked to additive manufacturing. They are suitable for a variety of industries such as aerospace, automotive, health, engineering, and more.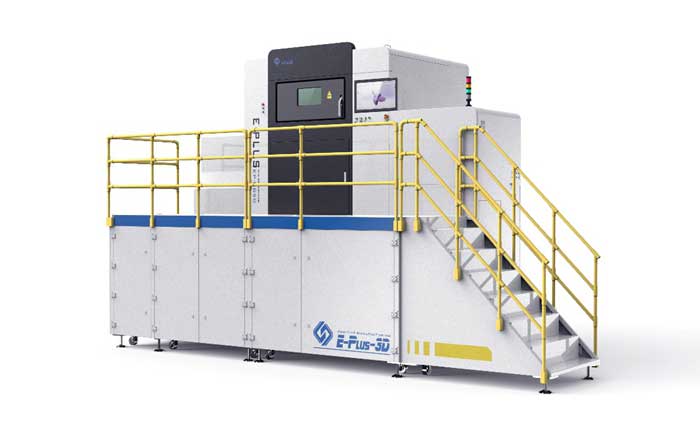 The EP-M650 is a marvelous metal printer that makes the production of reliable and high quality large metallic parts viable on an industrial scale without requiring any tools. With its user-friendly software interface, one-click printing ability and quad-laser configuration, EP-M650 takes digital additive manufacturing one step ahead in the field of large-scale industrial applications.
EP-M650 is a highly efficient large-scale production-oriented metal 3D printer which offers bi-directional powder recoating and high building speed up to 120cm3 /h. Its coarse and fine blow-back enabled filtration system makes sure the filter lifetime is greater than 1000hrs. Eplus3D's complete open system makes EP-M650 a very powerful tool for large scale manufactures as they have complete freedom to choose their print strategies with different metal powders like stainless steel, titanium, aluminum and nickel alloys, etc., which prominently reduces the overall cost of ownership.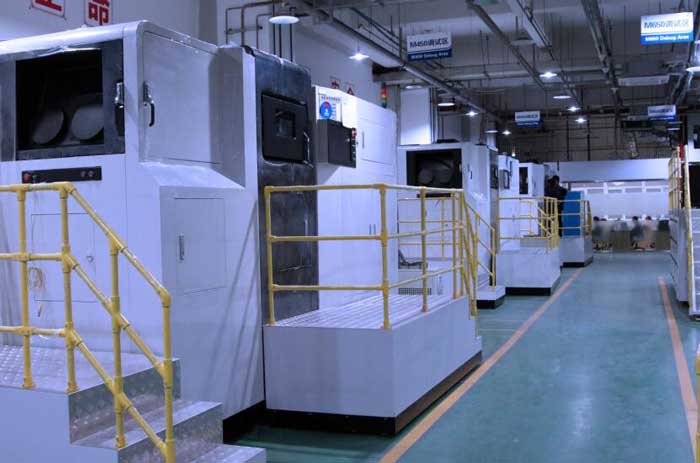 - Printing of mass-individualized parts in the 340 Liter (655 x 655 x 800 mm) build chamber.
- Four lasers are printing simultaneously with build rate up to 120 cm3/h, which is an increased efficiency of 3.5 times compared to a single laser system.
- Printing large layer thicknesses of more than 60 um available.
- Excellent high beam quality (M2≤1.1) and detail resolution ensure the forming accuracy and mechanical properties of printing parts.
- Accuracy deviation of lap area less than ± 0.1 mm, consistency of · High parts accuracy in the overlap area of 0.1 mm. The deviation of mechanical properties compared to a single laser system is lower than 3%.
- Optimized design the gas flow ensures the effective removal of dust and splatter as well as a uniform parts quality in the whole print bed.
- The strict calibration ensures the consistency between parts and batches.
If you are looking for a highly efficient large-scale production-oriented metal 3D printer, please don't hesitate to contact us.