There are now hundreds of metal 3D printers worldwide as the metal 3D printing has become one of the most heavily invested and fastest developing technologies in the manufacturing industry. But how to choose a metal 3D printer best suited to our needs? That could be a hard problem.
In this article we will guide you how to judge and choose the best suitable metal 3D printer through four major aspects.
1. Metal Printing Technology
Metal 3D printers can be generally divided into these four categories speaking of their printing technologies: metal powder bed fusion, direct energy deposition, metal material extrusion and binder jetting.
The Metal Powder Bed Fusion process uses a laser or electron beam to melt and fuse metal powder together. It follows the principle of the proven PBF technology for almost 30 years, and is now the standard in metal 3D printing for direct industrial production. The MPBF method is primarily applied for manufacturing in demanding industries such as aerospace, automotive, dental, healthcare, tooling and machinery. Those industries demand uniform part quality with high performance properties like those achieved by conventional casting or forging processes.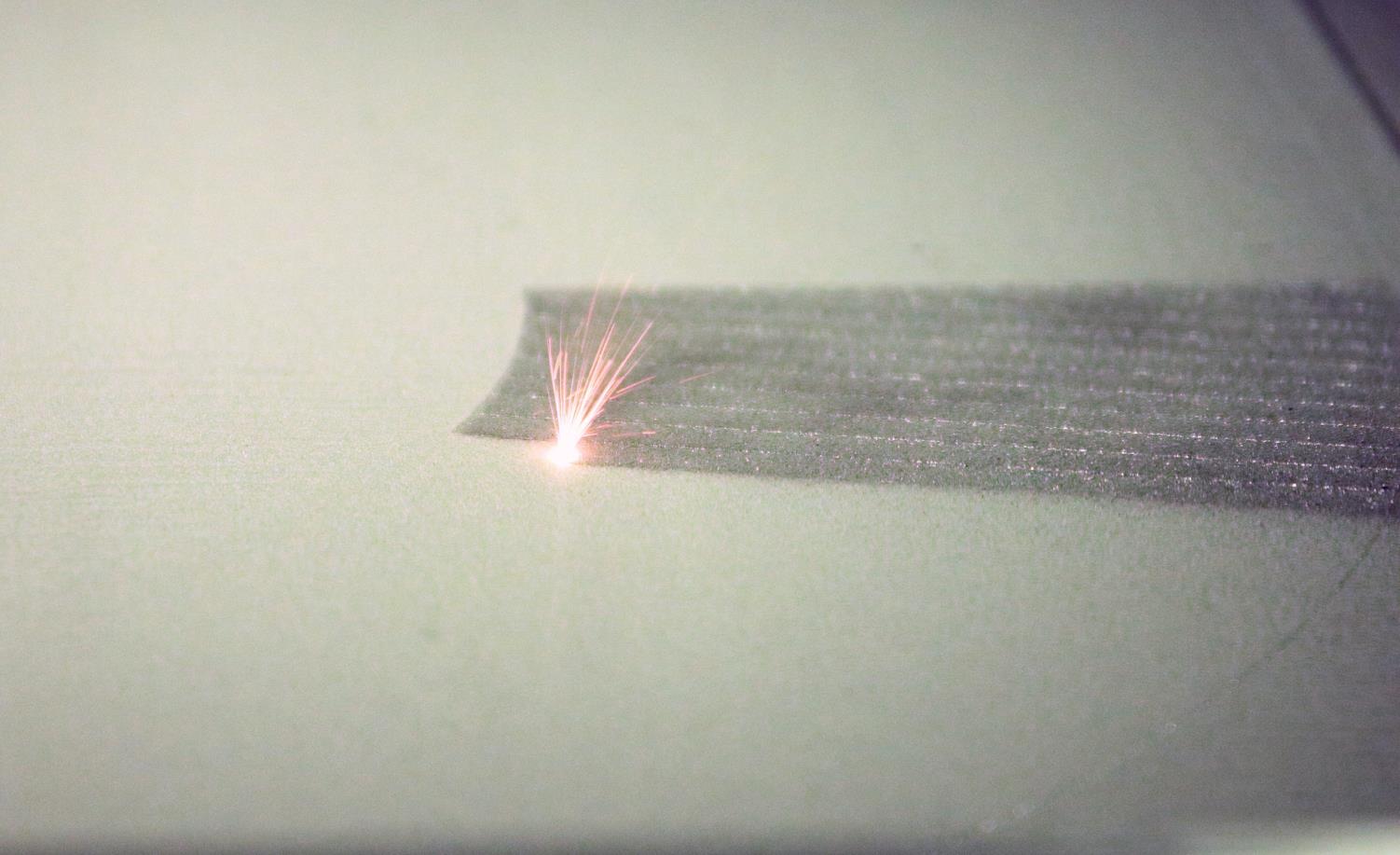 Printing with MPBF technology
Direct Energy Deposition (DED) technology is also known as Laser Engineered Net Shaping (LENS) or Direct Metal Deposition (DMD) based on the specific application. It can work with metal powder or metal wire by using a laser or electron beam to melt the material. It is possible to repair damaged metal parts and add new parts to objects, so it's mainly used to repair turbine blades or propellers and other industrial applications.
This technology is widely adopted in small and medium businesses as it makes metal 3D printing cheaper and affordable. It works by pushing the material through a heated nozzle and selectively deposited layer by layer to produce the 3D product. It's mainly used to replicate designs or produce non-functional prototypes.
Metal BinderJetting is another additive manufacturing technology based on powder bed. It works by spreading a thin layer of powder first, the printing plate lowers and then another layer of powder is spread. This procedure will repeats until the object is printed. The objects printed with this technology have relatively poor mechanical properties, but with high molding efficiency, so it's mainly used in small batch production with lower mechanical requirements.
2. Printing Material
Almost all metal 3D printers can process with metal powders. There is a wide range of metal powders to select from. The most common metal powders are aluminium alloys, titanium alloys, cobalt chrome, nickel-based, stainless steels, tooling steels and copper alloys. All of these metal powders have their own features, advantages and weakness. So before purchasing a metal 3D printer, we need to decide the materials we will use first.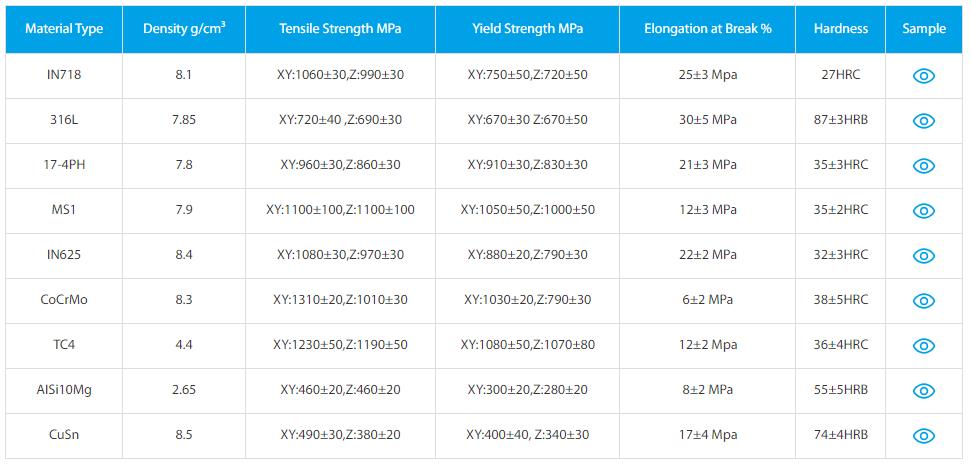 Data from Eplus3D
3. Application / Intent
Metal 3D printers can be applied to various kinds of industries, such as aerospace, automotive, dental, healthcare, tooling and machinery. So before purchasing, it's highly recommended to make sure your intent first, i.e. what do you want to print.
Let's take the metal 3D printers from Eplus3D as an example.
If you want to use the 3D printer to print exhaust nozzle exit used in aerospace industry, you will be recommended to pick Eplus3D large-sized metal 3D Printer EP-M650. It has a 655 x 655 x 800 mm build envelope, best suitable for the direct manufacturing of large-size, high-precision and high-performance parts in the aerospace, aviation, automotive and defense industry.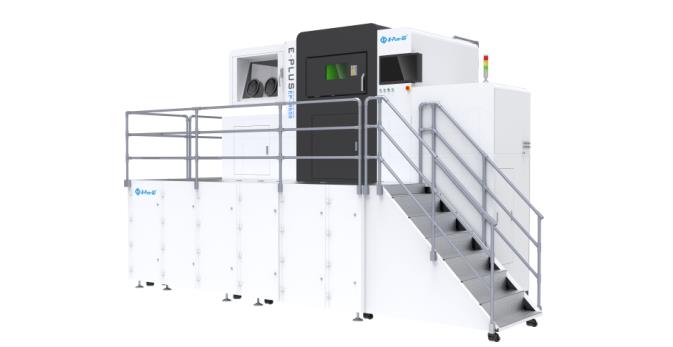 Metal 3D Printer EP-M650
If you want to print medium-sized parts for automotive and molds applications, metal 3D printer EP-M260 from Eplus3D will be highly recommended. It is an industrial grade metal 3D printer that uses advanced metal powder bed fusion (MPBF) technology, capable of easily and quickly converting CAD data into high-performance, complex structure metal parts. It is an ideal choice for medium sized parts and small batch production.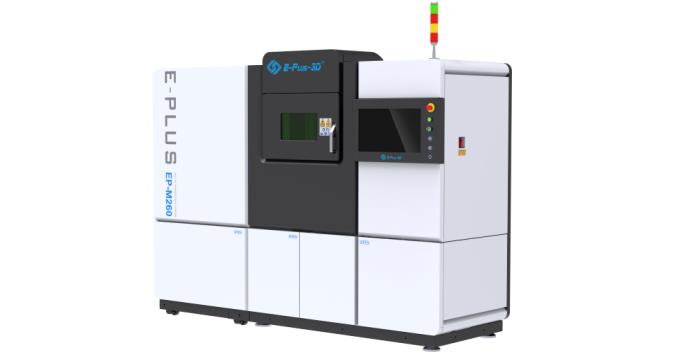 Metal 3D Printer EP-M300
If you want to use the printer to print dental parts medical implants or used it in material research centers, metal 3D printer EP-M150 from Eplus3D will be your ideal choice. It adopts metal powder bed selective melting MPBF (Metal Powder Bed Fusion) technology, single and dual-laser printing modes are optional, supporting 200 and 500W laser, which can be perfectly used for the rapid production of high performance, high-precision parts.
Compatible with most popular metal powder materials, including titanium alloy, aluminum alloy, nickel-based superalloy, Maraging steel, stainless steel, Cobalt, chromium alloy and etc. it has been applied in versatile applications such as industrial manufacturing, medical, education, dental, materials development and etc.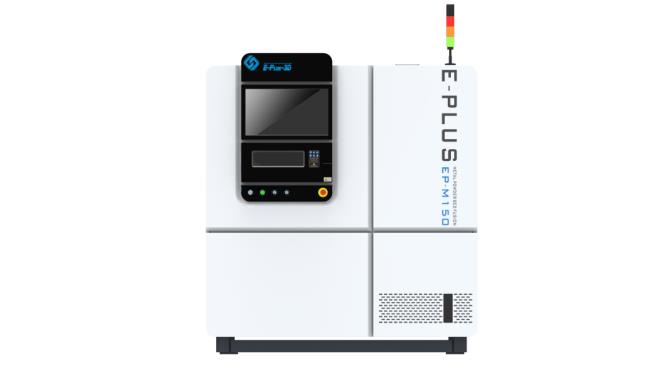 Metal 3D Printer EP-M150
4. Cost / Price
The price for each metal 3D printer varies depending on its different size and different applications. For the metal 3D printers from Eplus3D, each machine may cost from $100,000 to $1,000,000. Besides, there is a ongoing cost which also needs to be taken into consideration, including the price of replacement parts, tools, and other items like grease, material, electricity, etc.
A metal 3D printer may require a lot of accessories to make it operate efficiently, so it's highly recommended to choose a better one from the beginning.
In summary, before purchasing a metal 3D printer, let's think about the above four aspects first. After everything is settled, we are sure you will find the most suitable 3D printer for your applications.