This year in Frankfurt Eplus3D exhibited at the world's leading trade fair for additive manufacturing and industrial 3D printing. What an incredible week and a great opportunity to meet new connections and catch up with old ones. During the week we had some very exciting things to announce of our recent success and developments going on inside the world of Eplus3D.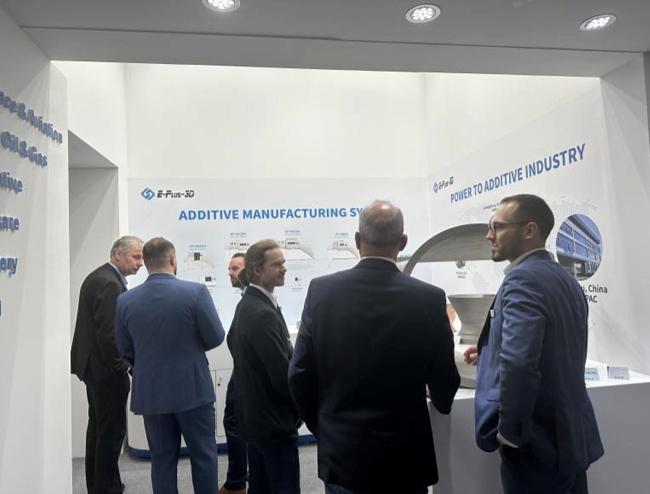 Customers at Eplus3D booth
At this year's show what really stood out was the high-quality interest in the 1m+ systems coming from the European market, which has grown in comparison to previous exhibitions. A strong drive and growth towards the automation, productivity, and speed of the process, which are ultimate factors that drive the end manufacturing cost of applications, makes a huge step in the widespread implementation of MPBF across multiple industries.


New releases for this year
We are very proud to announce two new releases to our Eplus3D MPBF offering. With the EP-M825 adding to our mid to large frame offering and the EP-M1550 being the largest machine with a bed size and 16 lasers (optional to 25 lasers), we can understand that customers' requirements do not come in with one size applicable for all applications.



Partnership signings: Growing Together
We had the pleasure of signing two new strategic partnerships. The first we Fuchshofer Advanced Manufacturing FAM taking the delivery of our large-format multi-laser EP-M650 system in Spring 2024. The build volume size will allow for a significant step in capability in the European market, in combination with machines outstanding stability and technological advancements to become one of the leaders for metal 3D printing service provider. With the Quad laser setup at 700watts per laser accompanied by the closed looped sieving system, the technological advancements made in this system will help our new partner to realize their goals together with the support of our Global team.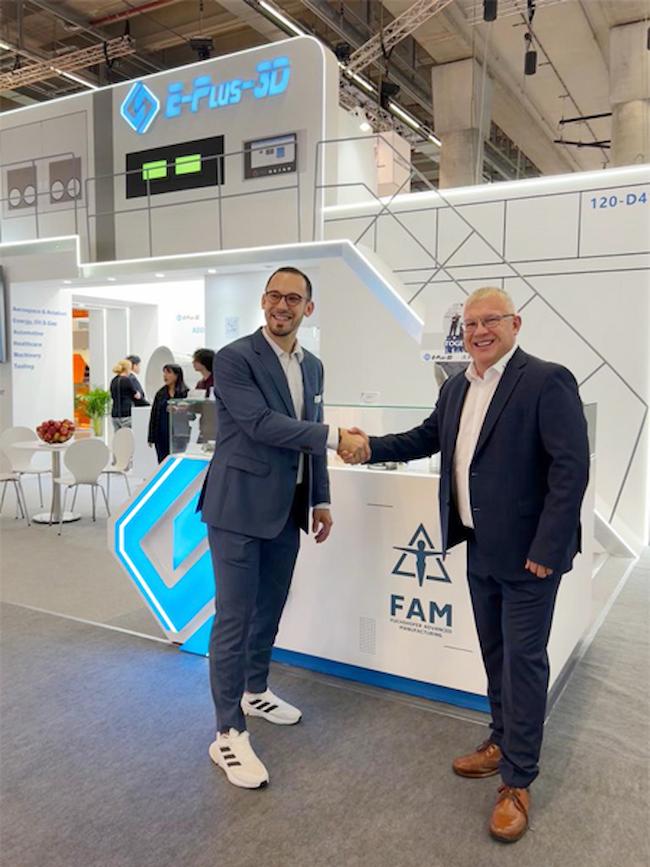 With second strategic partnership announced at the show being IGO3D GmbH! Bringing together the in depth expertise in the additive manufacture world of Eplus3D with IGO3D's innovative solutions and wealth of knowledge regarding the industry, we truly believe Eplus3D can take great benefit of the huge network IGO3D has created in distributing 3d printing equipment in various industries to thousands of end customers. IGO3D will benefit from the deep understanding of Eplus3D in terms of metal applications and will be able to provide a wide product portfolio to their clients in order to fit the system to the application best.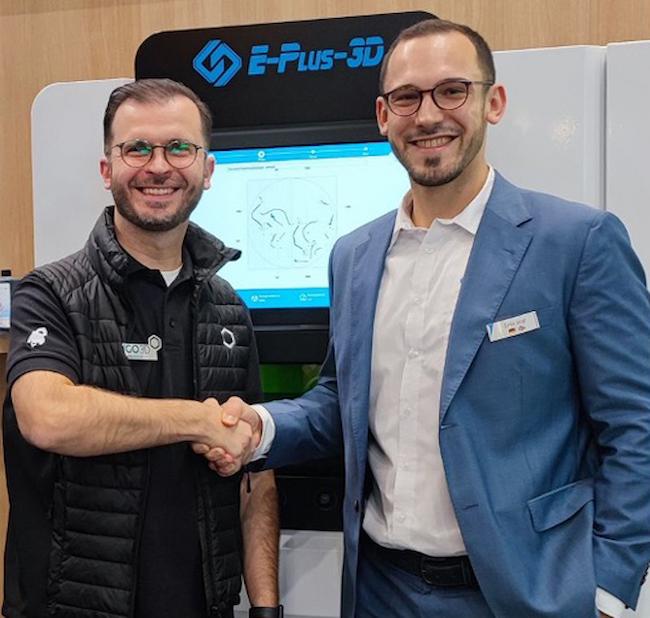 Interactive Showcases: Communicate, Discover, Innovate
At Formnext 2023, Eplus3D showcased numerous metal parts crafted by the cutting-edge metal AM systems, demonstrating ability across multiple industries such as aerospace, automotive, tooling, medical, energy, and oil & gas. Standing out prominently was an aero part with the length over 1m, which is printed by our EP-M1250.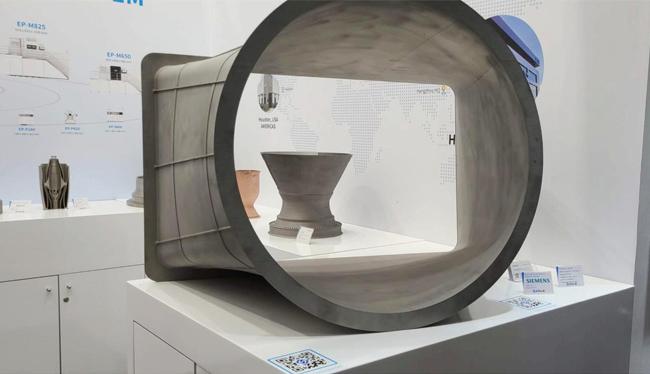 Metal part shown on Formnext 2023 for aerospace application
Inside the booth, additional intricate prototypes printed by other exceptional Eplus3D metal additive manufacturing machines occupied the display counter, underscoring the prowess of our metal 3D printers in creating high-quality, complex components. Formnext 2023 became a nexus for inspiring conversations, bringing together industry visionaries and enthusiasts at Eplus3D booth. Here, visitors immersed themselves in interactive showcases, engaging firsthand with our technology. The exchange of ideas was dynamic, leading to the envisioning of groundbreaking collaborations and passionate discussions about the future of metal 3D printing.


The Journey Continues: Innovation Has No Boundary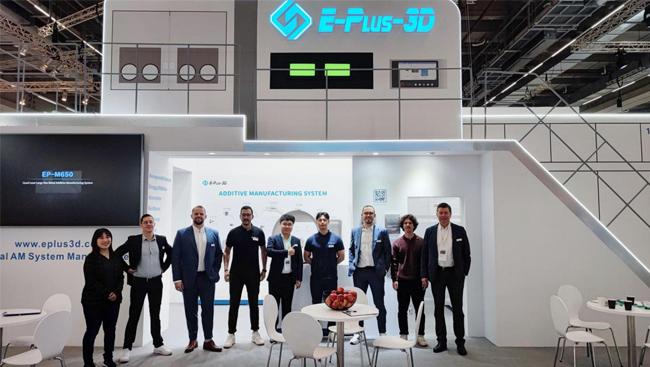 As Formnext 2023 came to a close, Eplus3D left an indelible mark on the industry. our innovative booth design showcases our creativity and how we handle things differently in order to achieve the great. Eplus3D continues to redefine the metal 3D printing landscape, power to additive industry. The main factors that customers are interested nowadays are the reproducibility and performance by making the printing process itself faster with no downtime.
The journey doesn't end here. We eagerly anticipate the next chapter, where innovation has no boundary and where Eplus3D continues to lead the way into a future shaped by limitless possibilities.